Personal Training Studio

Oakland/Piedmont, CA
If you are in the Oakland/Piedmont areas and want a workout that is customized around you, you've found the best Personal Trainers near Oakland/Piedmont! The Perfect Workout's Certified Personal Trainer team helps people of all experience levels and conditions in Oakland/Piedmont to transform their bodies in just 20 minutes, twice a week. Each strength training session, coached 1-on-1 by a Personal Trainer, will give you full body results in minimum time. Find our private studio just off Santa Clara.

Our Certified Personal Trainers in Oakland/Piedmont are ready to help you achieve your fitness goals with our signature slow-motion high intensity method of exercise. Each science-backed workout is personalized for your goals and any medical needs. Because each of your workouts is personalized for you under the watchful eye of one of our Certified Personal Trainers in Oakland/Piedmont, it's always a safe challenge for your needs.

The best part? We guarantee results in just 20 minutes, twice a week. Perfect for grabbing a brief, yet effective workout while running errands in the Oakland/Piedmont area.

Over the last 20+ years, we have helped over 40,000 people increase lean muscle mass, lose weight, and so much more. See what kind of results real clients like you have gotten here.

We're the largest privately-owned 1-on-1 personal training company in the United States with over 60 locations nationwide. Our science-backed, slow-motion strength training program has been featured in peer-reviewed scientific journals such as the Journal of Sports Medicine and Physical Fitness, and national media including The Wall Street Journal, NPR, and The New York Times. Proven to be great for both strength and aerobic or cardiovascular benefits.

The best way to learn more about how this safe and effective program can be customized for you is to try it for yourself. To learn more about our private 1-on-1 sessions in a clinically-controlled environment at our Oakland/Piedmont studio click here. To learn more about our 1-on-1 online virtual training programs that take place in the comfort of your own home click here.
55 Santa Clara Ave #120
Oakland, CA 94610

| | |
| --- | --- |
| Monday | |
| Tuesday | |
| Wednesday | |
| Thursday | |
| Friday | |
| Saturday | |
Trainers At This Studio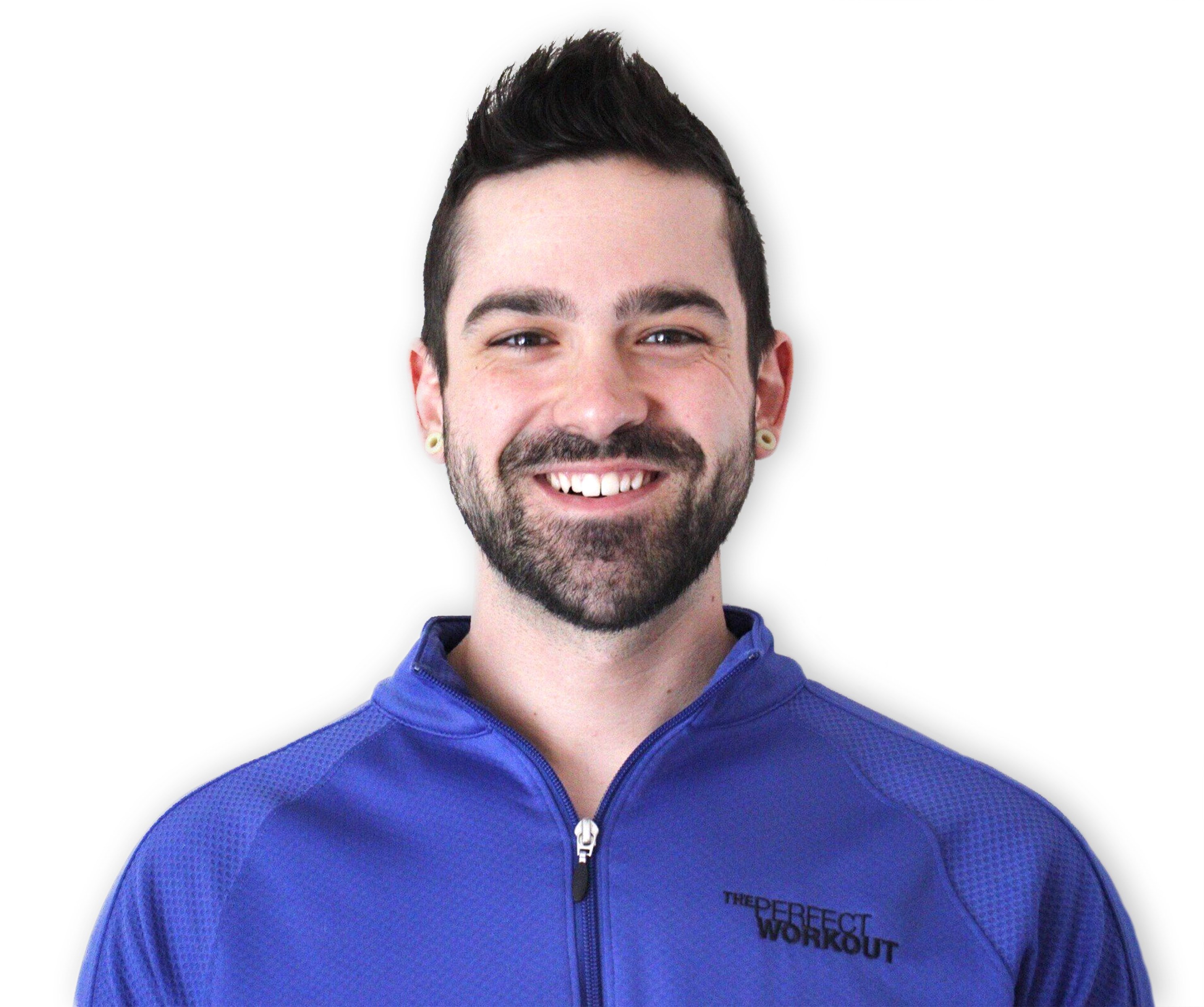 Erik Bellucci
Facility Manager
Personal Trainer at:
Oakland/Piedmont, CA

In his early 20's, Erik became a student of fitness, beginning with weightlifting and a nutritionally balanced diet, ultimately leading to a 40lb weight loss in four short months. It became important to Erik to expand his fitness knowledge so he could continue improve his own diet and training. That drive to better his health ultimately led to Erik to transform his body and his career into the fitness industry.
Erik dabbled in different exercise styles and methods but found that weightlifting was the most successful approach to exercise. He was introduced to The Perfect Workout's slow-motion strength training method and the significant results it yields in a remarkably short amount of time. After trying a workout for himself, Erik thought "this is truly an undiscovered gem of the fitness world!"
At the beginning of Erik's fitness journey, he was fortunate to have the guidance of a friend who was a Personal Trainer. Her assistance was as vital to his results as his own participation. This is one of the main reasons Erik wanted to become a Personal Trainer, to have the ability to help others improve their health and wellness.
While working a full-time job, Erik enrolled in a personal training certification program and after a year of rigorous studying, passed his certification test. Now a Certified Personal Trainer at The Perfect Workout and through the National Academy of Sports and Medicine (NASM), Erik is helping his clients change their bodies and their lives with the most efficient way to exercise- slow-motion strength training.
"Getting to know every client individually, is what helps me take a personal approach to helping my clients get results." He puts forth the utmost effort to ensure all of his clients receive the most effective training – producing results and functional strength without lengthy time commitments.
"I am thrilled to be a part of a team of trainers where I can influence positive changes for others. It's very fulfilling!"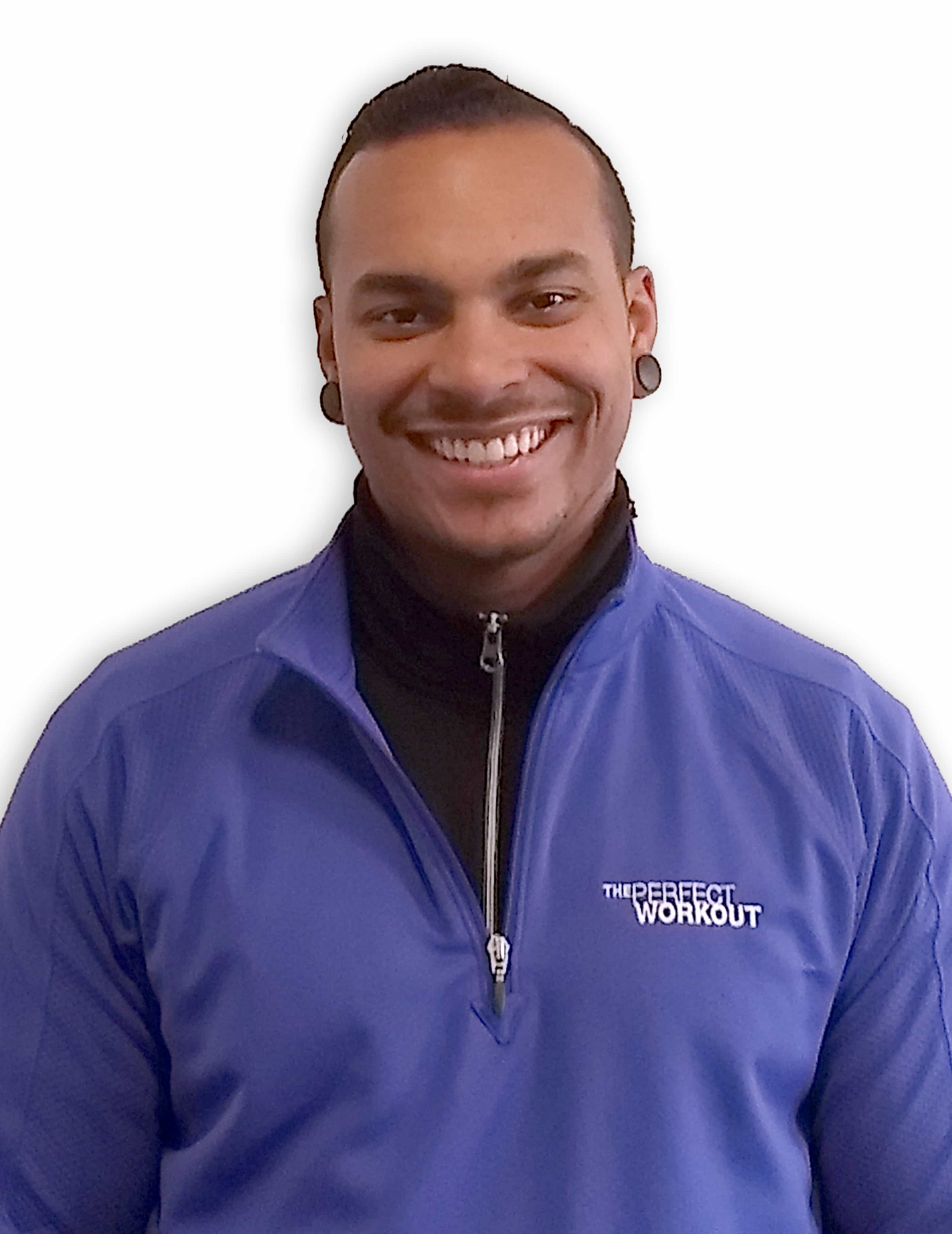 Justin Johnson
Personal Trainer
Personal Trainer at:
Oakland/Piedmont, CA
El Cerrito, CA

Justin was born in Chicago on the Great Lakes Naval Base. When he was eight years old he moved to the Bay Area, and he's called it home since. Most of his physical activity growing up involved sports, particularly soccer. Once he finished school and stopped playing sports, he realized that he needed to do something to stay in shape.
He began to run and do calisthenic-type exercises which prompted him to learn more and more about other types of exercise. Through his own experience, Justin learned about different techniques from resources both in and out of the gym. Not only did he begin to feel the physical transformation strength training had on him, but in his mind as well as his spirit. He felt like this concept of 'total health' had become clear to him. From then on he decided he wanted to inspire healthy living within others too.
Justin began personal training family and friends, doing his best to motivate and encourage those around him live happier and healthier lives. He then found himself coaching random people working out at the gym. He became a resource for anybody who wanted help in reaching their goals.
He developed a great passion for the journey to improved physical and mental health. So, Justin decided to make personal training his career. Justin went through the extensive Personal Trainer certification at The Perfect Workout and joined the Oakland studio in 2018.
"I feel like this wonderful opportunity has bloomed in front of me. I get to work directly with people specifically looking to improve their lives." Justin is extremely happy to be able to work with clients and motivate them to discover the power they already have within themselves to reach their own goals.