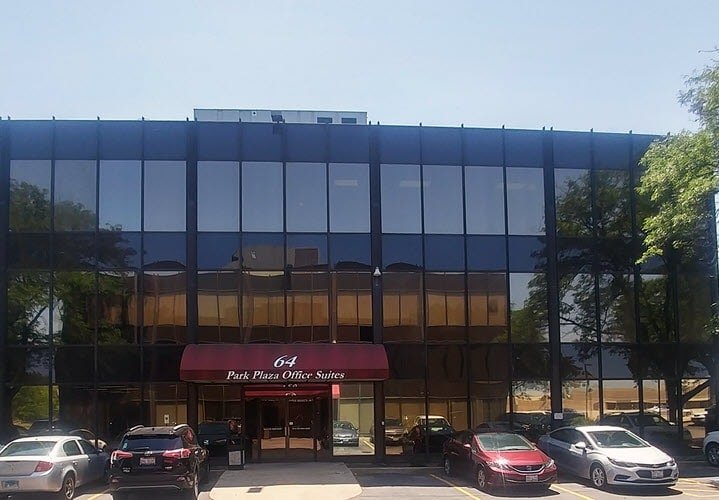 Personal Trainer
Orland Park, IL
Chicago
64 Orland Square Drive #16
Orland Park, IL 60462
Just South of Chicago, in the Orland Park area, the best Personal Trainers are waiting to help you get guaranteed results! The Perfect Workout's Certified Personal Trainer team helps people of all experience levels and conditions in Orland Park to transform their bodies in just 20 minutes, twice a week. Each strength training session, coached 1-on-1 by a Personal Trainer, will give you full body results in minimum time. You can find our private studio off Orland Square Drive, on the outskirts of Orland Square shopping center.
Schedule a Workout
New to The Perfect Workout? You can book an intro workout at the Orland Park, IL studio today:
Personal Trainer
Orland Park, IL
Chicago
64 Orland Square Drive #16
Orland Park, IL 60462
Schedule a Workout
New to The Perfect Workout? You can book an intro workout at the Orland Park, IL studio today:
Personal Trainers in Orland Park, IL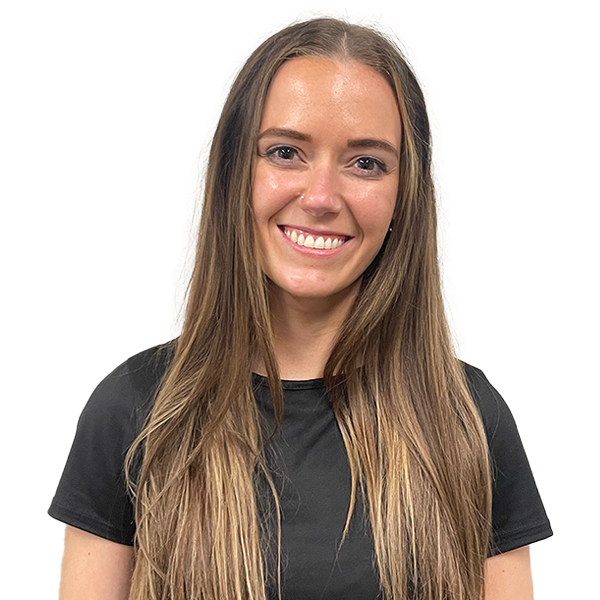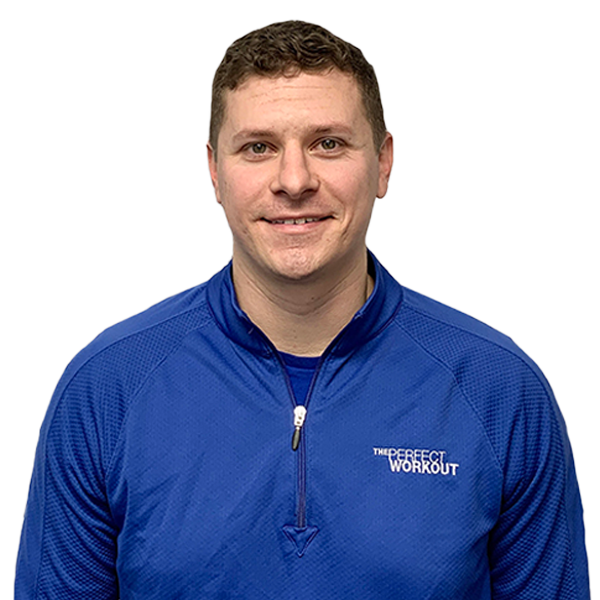 Karolina Nieckarz
Personal Trainer
Casey Norris
Personal Trainer
Casey Norris grew up in NW Florida where he always had a deep passion for sports, and played almost every sport as a kid all the way through high school. After high school he traveled on to live in Texas, Alaska, Arizona, and now Illinois. Casey served as a medic in the United States Air Force for 8 years. When he was stationed in Alaska, Casey found his love and passion for fitness. He took annual Physical Training Leadership courses while he was in the Air Force and began to train members in his unit to help them pass their PT tests. In these moments, he realized that helping others achieve their fitness goals and to live a healthier lifestyle was something he could do for the rest of his life.
Once Casey discovered all the amazing strength and health benefits to slow-motion strength training, he found The Perfect Workout, and knew he had to be a part of the team. "My drive for helping others achieve success is not only echoed in our company core values, but it is amplified!"
Casey became certified with The Perfect Workout and began training clients in Arlington Heights and Park Ridge, where he currently manages today.
"I love that there are ZERO distractions in our workout environment. It allows both the client and trainer to focus on safety, proper form and technique, and work together to achieve the goals set before us."
Safety is Casey's number one focus and priority. He continuously coaches to improve form and pace when working with his clients. He also likes to treat his clients' goals as if they were his own. "Nothing beats the feeling of helping someone else reach their goals and for us to succeed together!"
One client Casey has been able to help was a senior woman with two small dogs and small grandchildren that she loves to play with. Before she started training at The Perfect Workout, she was having great difficulty getting down off the ground to do so. Casey and her worked very hard to strengthen her legs, core, and stabilizer muscles. After a few months, she was playing with her dogs for hours on the floor and had no problems getting up and down!
In addition to helping clients achieve their fitness goals, Casey has experienced the benefits of slow-motion strength training firsthand. "Cardio and I have never gotten along. When I ran or did any elliptical or bike for any extended amount of time, my knees would be left in pain. Since I have been doing slow-motion strength training -without any running or 'cardio' machines- I have noticed a drastic improvement in my endurance. I can run or briskly walk up the stairs in my apartment building and not be winded when I get to my floor, which used to happen every time. This workout has not only saved my knees from frequent pain but has improved my cardiovascular fitness!
Casey recognizes that starting your fitness journey can be the hardest part; however, our Personal Trainers are right there with you every step of the way, with the tools and resources you need to succeed. When you work with a trainer like Casey from The Perfect Workout, you are in the presence of someone that genuinely cares about you and your goals.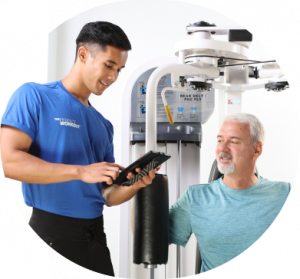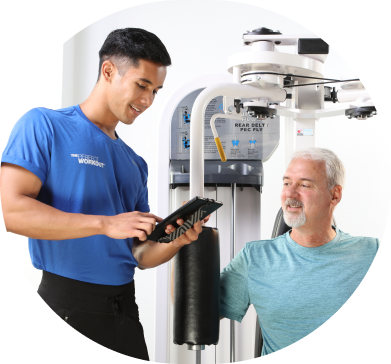 More About Our Orland Park Studio
Science-Backed
Our
Certified Personal Trainers
in Orland Park are ready to help you achieve your fitness goals with our signature
slow-motion high intensity method
of exercise. Each science-backed workout is
personalized for your goals and any medical needs.
Because each of your workouts is personalized for you under the watchful eye of one of our Certified Personal Trainers in Orland Park, it's always a safe challenge for
your
needs.
Guaranteed
The best part? We guarantee results in just 20 minutes, twice a week. Perfect for grabbing a brief, yet effective workout while running errands in the Orland Park area.
Proven Results
Over the last 20+ years, we have helped over 40,000 people increase lean muscle mass, lose weight, and so much more. See what kind of results real clients like you have gotten
here
.
We're the largest privately-owned 1-on-1 personal training company in the United States with over 60 locations nationwide.
Our science-backed, slow-motion strength training program has been featured in peer-reviewed scientific journals such as the Journal of Sports Medicine and Physical Fitness, and national media including The Wall Street Journal, NPR, and The New York Times. Proven to be great for both
strength
and
aerobic or cardiovascular benefits
.
Easy-to-join
The best way to learn more about how this safe and effective program can be customized for you is to try it for yourself.
To learn more about our private 1-on-1 sessions in a clinically-controlled environment at our Orland Park studio click
here
.
To learn more about our 1-on-1 online virtual training programs that take place in the comfort of your own home click
here
.