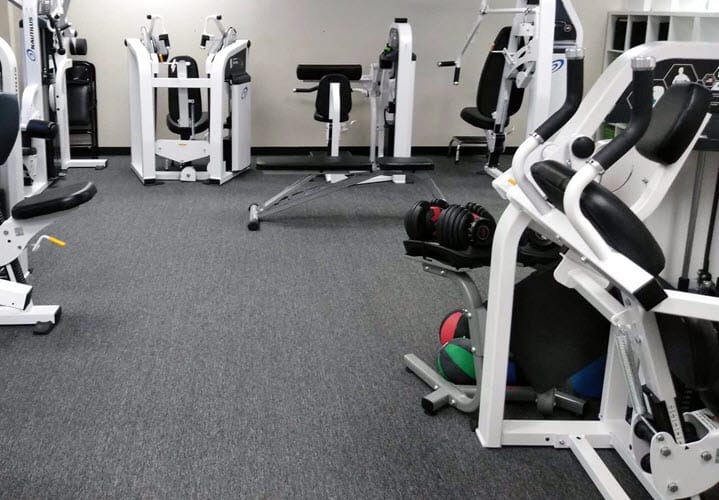 Personal Trainer
Pasadena, CA
Los Angeles
750 E. Green Street #210
Pasadena, CA 91101
You'll find a more personalized approach to fitness with the best Personal Trainers in our Pasadena studio! The Perfect Workout's Certified Personal Trainer team helps people of all experience levels and conditions in Pasadena to transform their bodies in just 20 minutes, twice a week. Each strength training session, coached 1-on-1 by a Personal Trainer, will give you full body results in minimum time. Find our private studio off Green Street, just south of Historical Route 66 (Colorado St).
Schedule a Workout
New to The Perfect Workout? You can book an intro workout at the Pasadena, CA studio today:
Personal Trainer
Pasadena, CA
Los Angeles
750 E. Green Street #210
Pasadena, CA 91101
Schedule a Workout
New to The Perfect Workout? You can book an intro workout at the Pasadena, CA studio today:
Personal Trainers in Pasadena, CA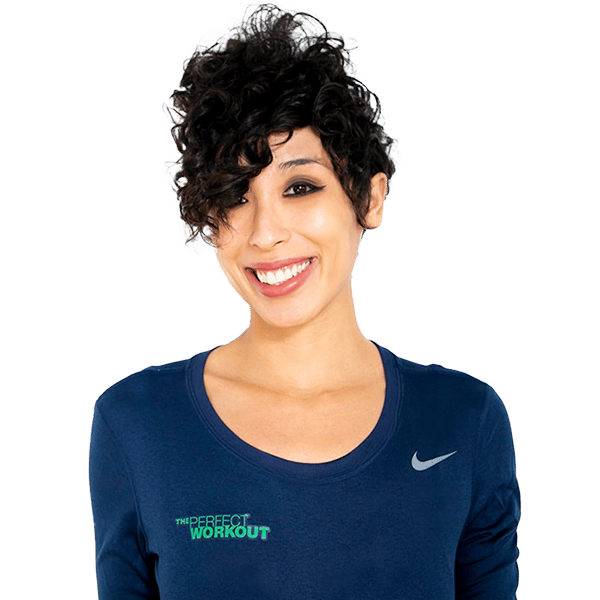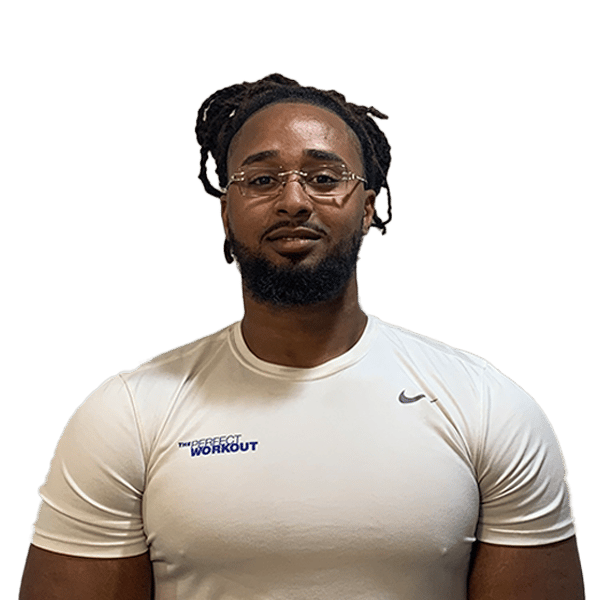 Stephanie Drutman
Facility Manager
Stephanie has been involved in health and fitness her entire life. She has completed 13 marathons and over 20 half marathons, was a gymnast for 13 years, and has practiced Bikram and Ashtanga yoga for over 12 years. Stephanie's experience in traditional weight training prompted her to find something that would get her better strength results. Despite her years of experience in various fitness activities, one Stephanie discovered slow-motion strength training she simply had to become part of the team! In 2012 she became a certified Personal Trainer at The Perfect Workout and has since helped hundreds of clients on their fitness journeys.
Before joining The Perfect Workout, Stephanie traveled the world as a Photographer. She graduated from California State University Fullerton with a degree in Photojournalism, and immediately began working at Vogue magazine and various agencies. It took her on assignments in many different countries, and she still does photoshoots a few times a week.
In 2012, she was hired to join The Perfect Workout's West LA studio. Due to her compassion for clients and effectiveness in getting them results, she was quickly promoted to the position as Facility Manager. To this day, Stephanie still oversees the West LA studio which has rapidly grown into one of the largest training studios in the company.
Stephanie is extremely proud of being able to help hundreds of clients improve their health and their bodies over the years. She's helped over 30 clients lose more than 20 pounds at The Perfect Workout and has helped even more clients achieve tremendous strength gains and new muscle definition. One of Stephanie's favorite client success stories was when she worked with a client who had Multiple Sclerosis. This client walked with a cane for 10 years, and after working with Stephanie and consistently implementing slow-motion strength training, she was able to walk without her cane.
"My clients put all of their trust in me, and they feel really comfortable around me," says Stephanie. "I love working them really hard. I never them let them give up. I think I have a knack for knowing just how far they can go." Getting to know her clients physically, mentally and personally allows Stephanie to help them work hard for their goals. "Watching them get stronger year after year and seeing them feel amazing about themselves feels incredible. Being a part of their journey and watching them crush their goals is so rewarding."
On top of helping clients change their bodies, Stephanie has noticed significant changes in her own body from slow-motion strength training. "I was on the verge of seriously injuring my knees from running so much, I had to stop running. This method has definitely helped me improve my overall leg strength and now my knee is pain free." She's also built muscle tone she had never been able to build with other methods of exercise. "Slow-motion strength training has given me so much energy and a crazy fast metabolism."
Stephanie prides herself on creating a family-oriented environment in West LA. She's determined to make every client and trainer feel supported and motivated. "I love every single one of them, they're a huge part of my life as I am in theirs." As one of The Perfect Workout's longest tenured Facility Managers, Stephanie has years of experience helping not only clients, but trainers grow. "It's both challenging and totally rewarding. I'm grateful to play a part in helping my trainers grow and I love watching them consistently succeed."
Creating a strong, and fun culture is one of the keys to Stephanie's success as a Facility Manager. Implanting a positive work space where all trainers can learn from one another every day is important to the success of The Perfect Workout. "We're a family amongst ourselves and our clients. We have a strong community. We support each other, challenge each other, and always keep our space positive and fun."
When she's not immersed in her worlds of personal training and photography, Stephanie loves to do yoga, meditate, hike, skateboard, and travel the world. She has goals to get certified in hot yoga training, and establish her own photography and videography content creation brand. The more she expands her knowledge, the more she wants to help her clients expand as well. "Seeing my clients feel better about themselves, and watching their bodies evolve into something they love again, makes working here worth it every single day. I want to change lives forever."
Rian Hayman Jones
Personal Trainer
Born in New York and raised in Vermont, for Rian, California never seemed like a possible destination. Now, he's helping clients change their bodies and their lives as a Personal Trainer in the heart of Los Angeles!
Rian grew up playing music and sports and to this day still has incredible passion for both. Struck with two herniated discs in his last year of high school, every day activities became challenging and he needed to heal his body. During rehabilitation he learned the importance of slow lifting speeds and proper form while strength training. This became the beginnings of his career as a slow-motion strength training specialist.
Before moving to California, Rian studied Exercise Science at Northern Vermont University. Being on the basketball team, athletics and exercise were nothing new to him. He started working out as a young teen because he was a small kid and was always fascinated by the aesthetic look of bodybuilding. He began working out at age 14 and learned lots over a span of half a decade. Now, almost a foot taller—6'5"—and almost 100 pounds larger—packed with lean muscle—he's still lifting weights on a regular basis.
Previously, Rian coached and trained his peers, as well as working as an American Red Cross Certified Lifeguard. Now, as a Certified Personal Trainer through NASM and at The Perfect Workout, Rian is helping all people of all fitness levels achieve their goals!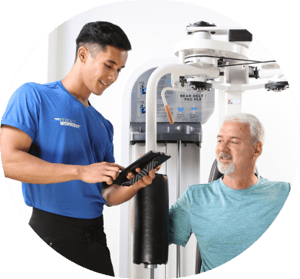 More About Our Pasadena Studio
Science-Backed
Our
Certified Personal Trainers
in Pasadena are ready to help you achieve your fitness goals with our signature
slow-motion high intensity method
of exercise. Each science-backed workout is
personalized for your goals and any medical needs.
Because each of your workouts is personalized for you under the watchful eye of one of our Certified Personal Trainers in Pasadena, it's always a safe challenge for
your
needs.
Guaranteed
The best part? We guarantee results in just 20 minutes, twice a week. Perfect for grabbing a brief, yet effective workout while running errands in the Pasadena area.
Proven Results
Over the last 20+ years, we have helped over 40,000 people increase lean muscle mass, lose weight, and so much more. See what kind of
results
real members like you have gotten.
We're the largest privately-owned 1-on-1 personal training company in the United States with over 60 locations nationwide.
Our science-backed, slow-motion strength training program has been featured in peer-reviewed scientific journals such as the Journal of Sports Medicine and Physical Fitness, and national media including The Wall Street Journal, NPR, and The New York Times. Proven to be great for both
strength
and
aerobic or cardiovascular benefits
.
Easy-to-join
The best way to learn more about how this safe and effective program can be customized for you is to try it for yourself.
Learn more about our private 1-on-1 sessions in a clinically-controlled environment at our Pasadena studio
.
Learn more about our 1-on-1 online virtual training programs that take place in the comfort of your own home.