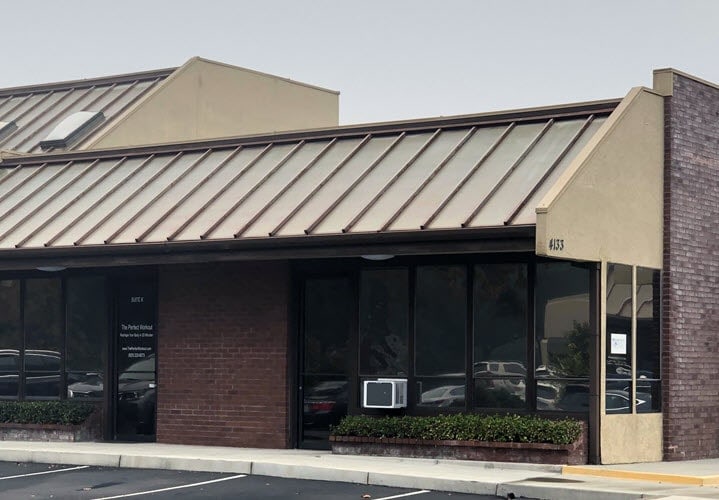 Personal Trainer
Pleasanton, CA
San Francisco East Bay
4133 Mohr Avenue #K
Pleasanton, CA 94566
If you're looking for a Personal Trainer close to your Pleasanton home, you've found one. And it's perfect for your busy Bay Area lifestyle! The Perfect Workout's Certified Personal Trainer team helps people of all experience levels and conditions in Pleasanton to transform their bodies in just 20 minutes, twice a week. Each strength training session, coached 1-on-1 by a Personal Trainer, will give you full body results in minimum time. This fitness studio is located off Mohr Avenue and Santa Rita Rd.
Schedule a Workout
New to The Perfect Workout? You can book an intro workout at the Pleasanton, CA studio today:
Personal Trainer
Pleasanton, CA
San Francisco East Bay
4133 Mohr Avenue #K
Pleasanton, CA 94566
Schedule a Workout
New to The Perfect Workout? You can book an intro workout at the Pleasanton, CA studio today:
Personal Trainers in Pleasanton, CA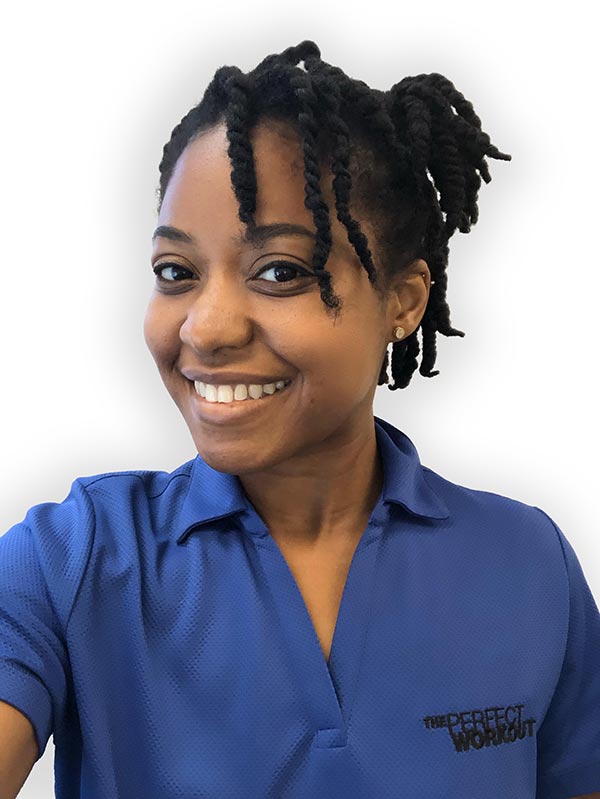 Makayla Davis
Personal Trainer
One of Makayla Davis' main mottos in life is "health is wealth."
Makayla grew up in the fitness industry because her mother was and still is, a personal trainer. She won several competitions as an NPC figure competitor - so Makayla spent a lot of time in the gym, taking group fitness classes and working with free weights and resistance machines
She became interested in learning more and more about exercise so she began reading the fitness magazines that came in the mail. Watching her mom coach others, getting hands-on experience in the gym, and reading about fitness, Makayla had learned a lot about the importance of a healthy daily diet and exercise routine.
Currently, Makayla is grad school working towards her master's degree in clinical nutrition at the Southwest College of Naturopathic Medicine. Before going back to school she had the dream of teaching group fitness classes like her mom, so she became a NASM certified group fitness instructor, nutrition coach, and TRX certified instructor.
She's have taught group fitness classes at many gyms throughout the Bay Area including Club Sport, UC Berkeley, Bay Club, etc.
After a few years of doing group fitness classes Makayla really wanted to transition into 1-on-1 personal training.
"I wanted to make a greater impact in the lives of my clients by working in a more personal setting. I am so happy to be part of The Perfect Workout team of certified personal trainers because we really want the best for our clients."
During the 20-minute workouts it's important to Makayla that her clients have proper form and are breathing through the exercise movements. When done correctly and consistently our slow-motion workout method that is backed by science can work wonders.
"My mission is to help keep clients motivated in reaching their goals of growing healthier and stronger here at The Perfect Workout. I will motivate you, I will encourage you, and I will personalize the workout just for you."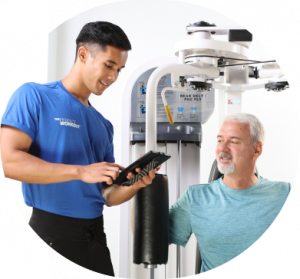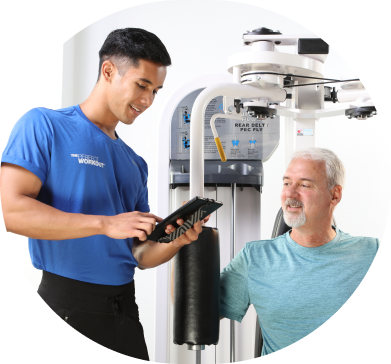 More About Our Pleasanton Studio
Science-Backed
Our
Certified Personal Trainers
in Pleasanton are ready to help you achieve your fitness goals with our signature
slow-motion high intensity method
of exercise. Each science-backed workout is
personalized for your goals and any medical needs.
Because each of your workouts is personalized for you under the watchful eye of one of our Certified Personal Trainers in Pleasanton, it's always a safe challenge for
your
needs.
Guaranteed
The best part? We guarantee results in just 20 minutes, twice a week. Perfect for grabbing a brief, yet effective workout while running errands in the Pleasanton area.
Proven Results
Over the last 20+ years, we have helped over 40,000 people increase lean muscle mass, lose weight, and so much more. See what kind of results real clients like you have gotten
here
.
We're the largest privately-owned 1-on-1 personal training company in the United States with over 60 locations nationwide.
Our science-backed, slow-motion strength training program has been featured in peer-reviewed scientific journals such as the Journal of Sports Medicine and Physical Fitness, and national media including The Wall Street Journal, NPR, and The New York Times. Proven to be great for both
strength
and
aerobic or cardiovascular benefits
.
Easy-to-join
The best way to learn more about how this safe and effective program can be customized for you is to try it for yourself.
To learn more about our private 1-on-1 sessions in a clinically-controlled environment at our Pleasanton studio click
here
.
To learn more about our 1-on-1 online virtual training programs that take place in the comfort of your own home click
here
.