Are you looking for the best workout and Personal Trainers in the Reston area? The Perfect Workout's Certified Personal Trainer team helps people of all experience levels and conditions in Reston to transform their bodies in just 20 minutes, twice a week. Each strength training session, coached 1-on-1 by a Personal Trainer, will give you full body results in minimum time. On Sunrise Valley Drive, you'll find this private studio just off Fairfax County Parkway.
Schedule a Workout
New to The Perfect Workout? You can book an intro workout at the Reston, VA studio today:
Schedule a Workout
New to The Perfect Workout? You can book an intro workout at the Reston, VA studio today:
Personal Trainers in Reston, VA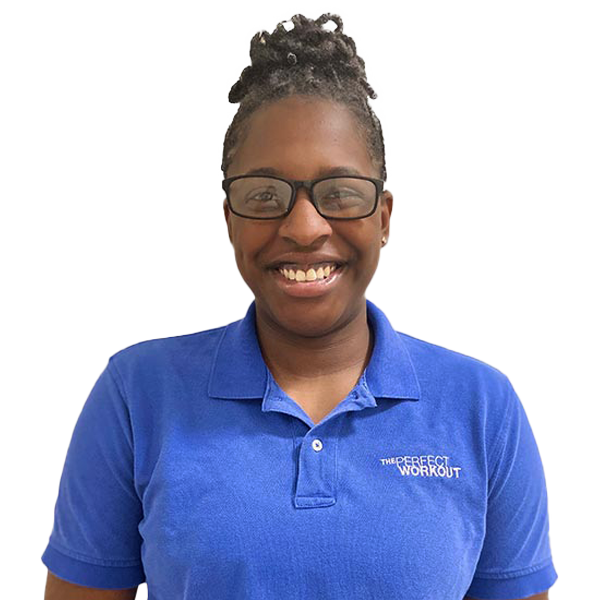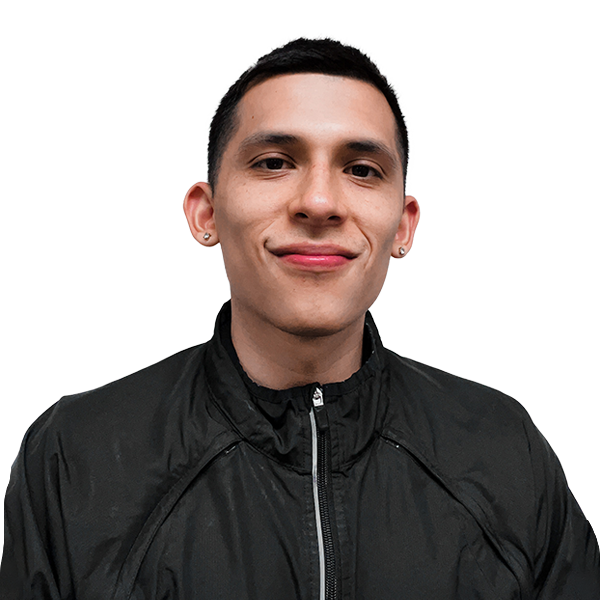 Camarie Gatling
Facility Manager
After devoting 12 years to her basketball career, Cam Gatling knew a thing or two about strength and fitness. But when a serious knee injury knocked her down, she discovered the importance of injury prevention and the workout that was perfect for it.
During her junior year of college, Cam tore both of her menisci, resulting in two knee surgeries.
Recovering from those injuries helped her understand the importance of keeping your body healthy and strong to prevent injury.
Facing rehabilitation firsthand helped Cam see how integral it was to do joint-safe exercises and have someone knowledgeable to guide her. Cam began to seek out safe and effective exercises she could continue to do in the future.
With a busy schedule graduating with a Business Management degree, serving as co-captain of the Women's Basketball Team at George Mason University, and starting grad school for Sport Management, Cam needed something efficient too.
She found slow-motion strength training.
Despite her athletic background and years of strength training experience, Cam quickly saw results of her own when she incorporated slow-motion strength training into routine.
Within her first 4 months of using our unique exercise method - and nothing else - she lost 15 pounds.
Cam decided she wanted to share this method with others and integrate Personal Training into her coaching repertoire.
"My experiences made me realize that not only do I have a passion for fitness, but for impacting other people's lives as well."
She was invited to join The Perfect Workout's team of trainers and achieved her Personal Trainer Certification in the DC area.
Now, Cam works with her clients 1-on-1 in the Reston Studio, where she gets to impact their lives with her passion and coaching experience.
Alan Gonzalez
Personal Trainer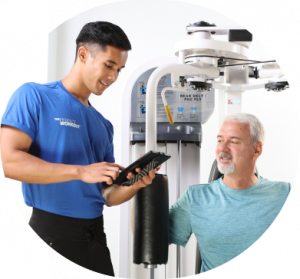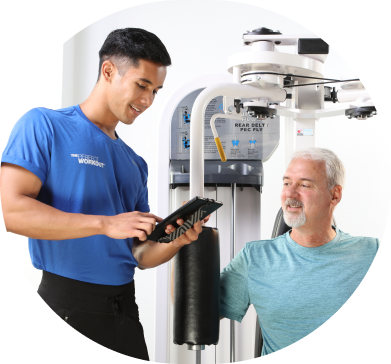 More About Our Reston Studio
Science-Backed
Our
Certified Personal Trainers
in Reston are ready to help you achieve your fitness goals with our signature
slow-motion high intensity method
of exercise. Each science-backed workout is
personalized for your goals and any medical needs.
Because each of your workouts is personalized for you under the watchful eye of one of our Certified Personal Trainers in Reston, it's always a safe challenge for
your
needs.
Guaranteed
The best part? We guarantee results in just 20 minutes, twice a week. Perfect for grabbing a brief, yet effective workout while running errands in the Reston area.
Proven Results
Over the last 20+ years, we have helped over 40,000 people increase lean muscle mass, lose weight, and so much more. See what kind of results real clients like you have gotten
here
.
We're the largest privately-owned 1-on-1 personal training company in the United States with over 60 locations nationwide.
Our science-backed, slow-motion strength training program has been featured in peer-reviewed scientific journals such as the Journal of Sports Medicine and Physical Fitness, and national media including The Wall Street Journal, NPR, and The New York Times. Proven to be great for both
strength
and
aerobic or cardiovascular benefits
.
Easy-to-join
The best way to learn more about how this safe and effective program can be customized for you is to try it for yourself.
To learn more about our private 1-on-1 sessions in a clinically-controlled environment at our Reston studio click
here
.
To learn more about our 1-on-1 online virtual training programs that take place in the comfort of your own home click
here
.