Personal Training Studio

Rockville, MD
The Perfect Workout has private workout facilities across the D.C. Metro area, including Rockville! This studio located off Shady Grove and Gaither Road has Personal Trainers and fitness equipment designed to help you reach your fitness goals. Using a special method of strength training, our Rockville trainers can customize the workout to you- whether you are a senior, new to fitness, or you've been lifting weights your entire life. To learn more about how The Perfect Workout Rockville can help you on your fitness journey, schedule a learning session! Trainers  How It Works
15825 Shady Grove Road #45
Rockville, MD 20850

| | |
| --- | --- |
| Monday | |
| Tuesday | |
| Wednesday | |
| Thursday | |
| Friday | |
| Saturday | |
Trainers At This Studio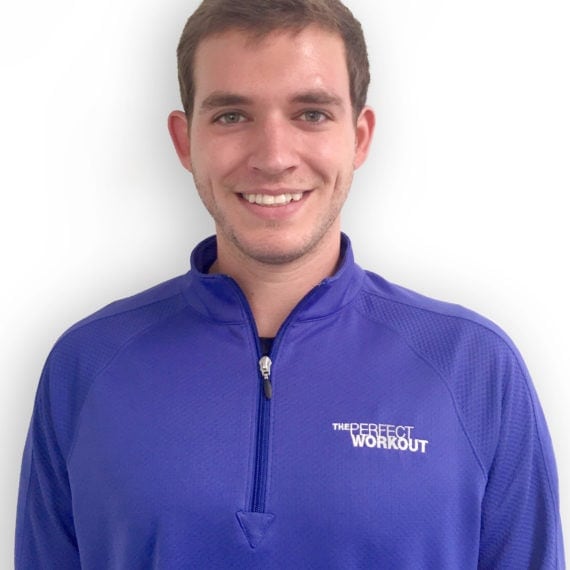 Kenneth Knoll
Facility Manager
Personal Trainer at:
Rockville, MD

Kenny Knoll was born and raised in the D.C. Metro area, living in Germantown until the age of nine before moving to Frederick, MD. He was introduced to the world of sports at a very young age and grew up participating in virtually every team sport available. By high school, Kenny was playing football, ice hockey, and lacrosse. His main sport is ice hockey (and yes he is  a Caps fan!) and spent six years on Team Maryland playing with familiar names like William Nylander.
Throughout his athletic career, Kenny maintained a very close relationship with his grandmother who was his main motivator. By age 17, it was safe to say he was fully committed to a training lifestyle Kenny continued to play ice hockey at West Virginia University, where he studied Athletic Coaching and specialized in Strength and Conditioning. He also began to take an interest in rehabilitation practices after sustaining multiple hip injuries himself. Towards the end of college, Kenny became involved with the healthcare of his grandmother. This helped him understand the importance of maintaining an active lifestyle on life-long health and was determined to develop a career in fitness and rehabilitation.
Kenny decided to become a Personal Trainer and went through The Perfect Workout's rigorous hands-on certification process. Now, The Perfect Workout and slow-motion strength training have given Kenny a great opportunity to help and inspire others on their own fitness journeys. He looks forward to working with each client to achieve their own personal health and fitness goals!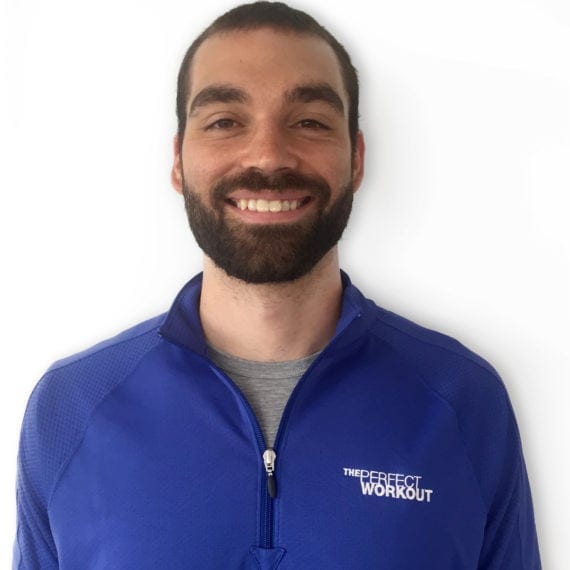 Jon-Michael Stone
Personal Trainer
Personal Trainer at:
Rockville, MD

Jon-Michael Stone was born and raised in Sanford, North Carolina. His father was a power lifter and certified strength and conditioning coach who introduced Jon-Michael to strength and athletic training at the age of 6. From then on, Jon-Michael was entrenched in the world of sports, constantly training year-round. He went on to play two years of 1-AA college football at Campbell University where he earned his degree in Biology.
Aiming for a career dealing with wildlife, he went to South Africa for a marine biology internship, and ultimately became interested in wildlife film-making. While pursuing his film-making career field, he continued strength training and kept himself updated on the advances in fitness and health.
As he grew older, Jon-Michael was constantly running into nagging injuries in his joints and lower back. He learned a lot from physical therapists and his own research. Looking to gain strength and stay healthy, he sought a better method of training.
From his years of experience and knowledge gained, Jon-Michael had begun training his friends and developed a passion for it. His continuing self-education  brought him to a method that was both safe and effective -- slow-motion strength training. He believed in it strongly and decided to take the next step and become a Personal Trainer.
In 2018, Jon-Michael joined The Perfect Workout and began training clients in the Rockville studio where he remains today. He feels very lucky to have the clients and the relationships he does in the studio. "I love when clients tell me this is working, or when something clicks and you see that light bulb goes off in their head. "It's a joy for both of us when they come into the studio!"