Personal Training Studio

SW San Jose, CA
The Perfect Workout has Personal Trainers in Southwest San Jose passionate about changing lives through fitness! If you are in the SW San Jose area, you're invited to join us for a workout at our private facility off Union Avenue. Our Personal Trainers are specifically trained to help you get maximum fitness results in just 20-minute sessions. If you are ready to take the next step towards hitting your goals, schedule a workout at our SW San Jose location today! Trainers    How It Works
2937 Union Ave. #A
San Jose, CA 95124

| | |
| --- | --- |
| Monday | |
| Tuesday | |
| Wednesday | |
| Thursday | |
| Friday | |
| Saturday | |
Trainers At This Studio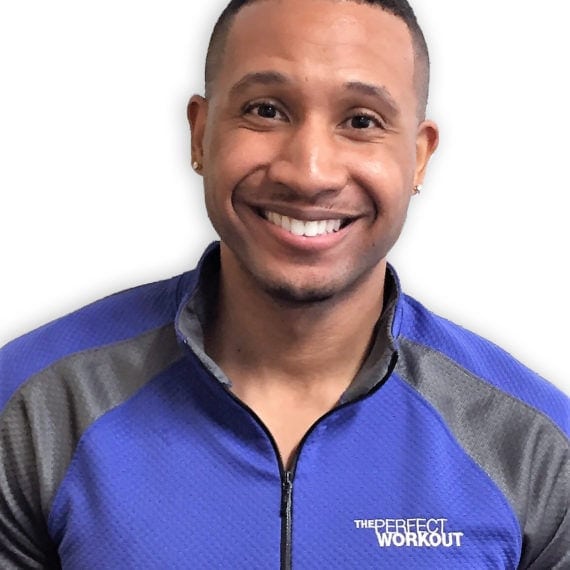 Jeffrey Blockson
Facility Manager
Personal Trainer at:
SW San Jose, CA

Jeffrey always lived an active lifestyle growing up. Whether he was playing baseball, basketball, or just outside running around with friends, it was a way of life. However, during his senior year at Columbia College he saw the importance of making fitness a priority first hand. He noticed his friends were putting on weight from eating unhealthy foods and lack of exercise. Staying active was normal for Jeffrey but it's not the case for everyone. Fueled by this revelation, he dove into nutrition and fitness so that he could become a resource for others.
Jeffrey had always been connected to the arts, and graduated with degrees in both Music Business Management and Entrepreneurship. After graduation, he pursued acting and modeling. It was important for him to maintain but a fit physique, but Jeffrey's focus went beyond the superficial aspects of a fit body. First and foremost, for Jeffrey it was about Health.
Jeffrey began training family members, friends and even fellow actors and became more interested in fitness and nutrition. The idea of training people full-time was exciting to Jeffrey and he decided to make a career out of it. Jeffrey was familiar with slow-motion strength training and began adopting it into his own training. He was not a fan of the "big box" gyms, feeling that they lacked care and connection when it came to the client-trainer relationship. So, he searched for the ideal place to train clients that would allow him to foster a more intimate training experience.
After coming across The Perfect Workout, he was immediately intrigued by the 20-minute workout concept. Not because high intensity training was a new concept to him, but because it was built around debunking one of the very reasons people lose sight of maintaining a healthy lifestyle: time. After visiting one of the studios and learning more about The Perfect Workout, he was sold.
In March 2017, Jeffrey became certified at The Perfect Workout and joined the Chicago team at the Westmont studio. He quickly began to help the studio grow and change clients' lives in the process. "I really enjoy connecting with clients. I love how personal it all is."
Later that year, The Perfect Workout expanded and added two more studios to the Chicago area, one being close to Jeffrey's home near Orland Park. Jeffrey was selected to open up that studio as the Facility Manager. Jeffrey worked hard to grow the studio and help clients create lasting change. One of his senior clients, a woman with Fibromyalgia was diligent about training with Jeffrey every week and because of their time together, she stopped walking with a cane and many of her other ailments began to subside.
Within his first year as Facility Manager of Orland Park, Jeffrey got an incredible opportunity to lead a bigger team in a different state! The Perfect Workout relocated him and his family to the San Francisco Bay Area where he became the Facility Manager of Southwest San Jose. "I feel like I have been rewarded with so much. I get to run one of the biggest studios in California! The Perfect Workout is amazing."
As for being a Facility Manager, Jeffrey appreciates the challenges and joys it brings to his time in the studio. "I love sharing whatever knowledge I can." Jeffrey lives and breathes The Perfect Workout's core values. He also strives to have the number one studio in the company and wants to help all of his trainers run their own studios one day.
When Jeffrey is not working he's always busy hanging out with his son, or "mini-me" as he likes to call him. He still loves to perform, act, playwright, dance, explore new restaurants and study film.
Jeff says, "Time waits for no one, and just as people value their own time, I want to show how much I value theirs, as well." Saving someone time  is a battle he's helping people win in today's fast-paced society. "I'm excited to give my best, causing you to give your all, extending beyond a temporary diet to a Healthy Lifestyle!"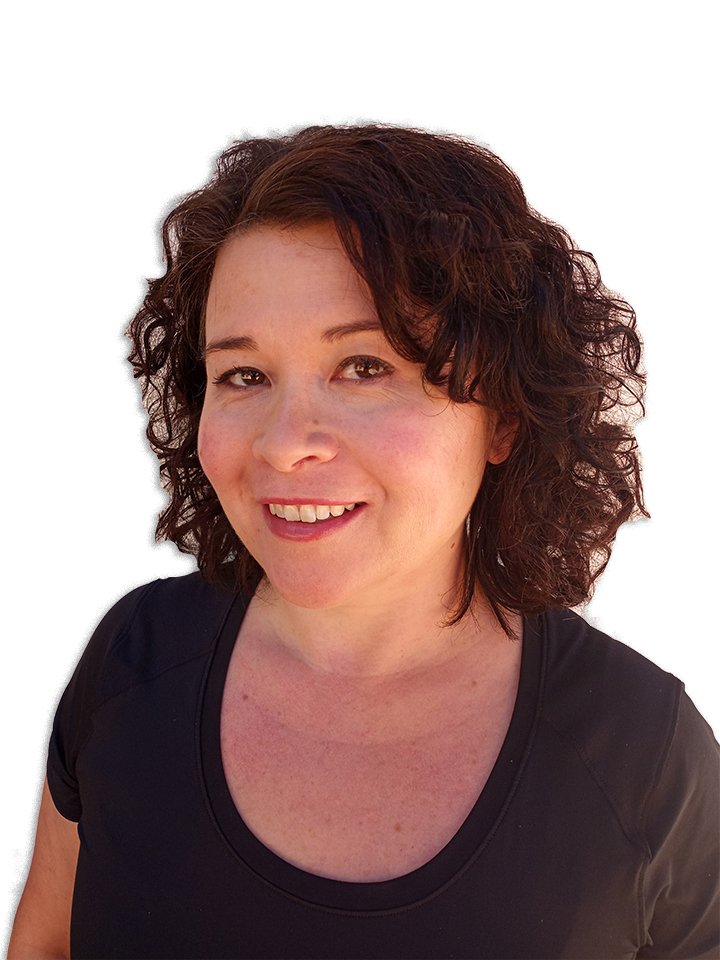 Ramona Chavez
Personal Trainer
Personal Trainer at:
SW San Jose, CA
Sunnyvale, CA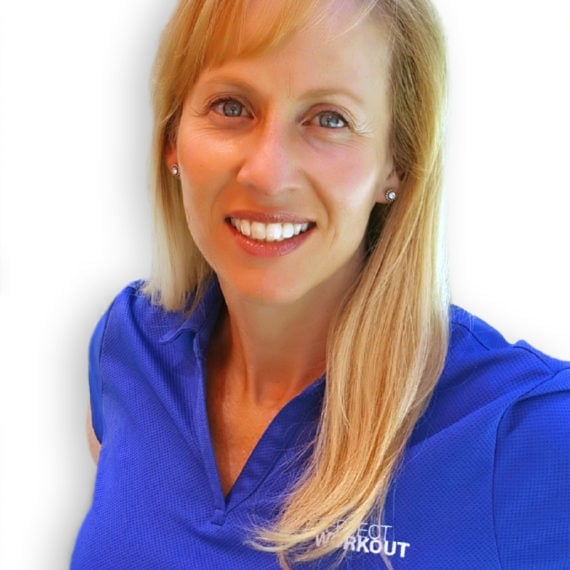 Candice Giordano
Personal Trainer
Personal Trainer at:
SW San Jose, CA

Candice Giordano was born and raised in San Jose, California as part of the third generation of a farming family. In her teens, she grew up riding horses and loved to compete in horse riding competitions throughout California, Nevada, Arizona, New Mexico, and Texas. She decided to move to Stephenville, Texas in order to compete in rodeo competitions after finishing a few years of college.
She also enjoyed playing other sports such as dirt bike riding, snow skiing, rock climbing, and indoor soccer. When she returned to California, she continued her active lifestyle and knew that she wanted to continue her education in fitness. She began working towards fitness certifications and worked for a local gym for a few years. That is where she began her love for training people and helping them achieve their health and fitness goals.
Candice found herself training her clients using a slow-motion strength training technique way before she was ever formally introduced to it. So, when she came across The Perfect Workout slow-motion strength training technique, she knew she had found her home. She respects the scientific study behind the slow-motion strength training technique and understands the value of giving the safest workout available to all her clients.
Candice's only regret is that she did not find out about The Perfect Workout's slow-motion technique sooner in her lifetime! She knows that if she had, she could have avoided certain injuries she has had to deal with. Due to over-training, she blew her ACL and had to have knee surgery. Candice is proud to be a part of The Perfect Workout, a company whose mission is to revolutionize the way people exercise. She is certain The Perfect Workout's slow-motion strength training technique could benefit everyone's way of life!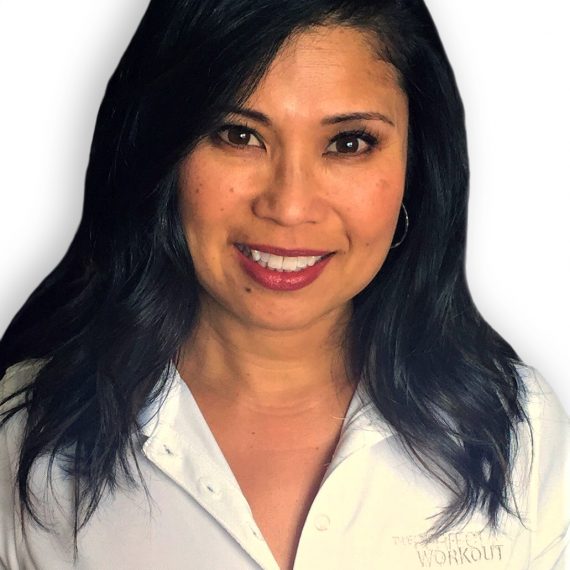 Maria Beers
Personal Trainer
Personal Trainer at:
SW San Jose, CA

After spending 20+ years in the corporate world, Maria Beers changed career paths to pursue her passion for health and fitness. Over the years, she has done cardio funk aerobics (very similar to the current day U-Jam), step aerobics, Tae-Bo, hot yoga and conventional weight-training. Not to mention she has run 4 half-marathons. However, she believes slow motion strength training has been the most intense and effective workout by far!
When Maria decided to pursue personal training, she felt most aligned with the methodology and environment The Perfect Workout offered. After getting her Personal Trainer certification in 2013, Maria joined the Southwest San Jose studio. "I enjoy the contribution I make in improving the quality of my clients' lives and I enjoy the connections we make together!"
Maria ultimately had to stop running due to chronic low back pain, but slow-motion strength has been a consistent workout she's been able to do and is now pain free. In addition to her own successes of getting stronger and being injury-free, Maria has helped many clients achieve their goals. One client in particular, a woman with Parkinson's, had been expecting her Neurologist to up her medication dosages. But as a result of working with Maria, her client had not only increased her strength, but has been able to keep her medication dosages the same. "Her Neurologist was impressed with her progress and encouraged her to continue at The Perfect Workout."
Maria's passions outside the studio include taking vacation retreats, ideally in different countries. She has practiced yoga on the beaches of Tulum, Mexico, stayed in a castle in Southern France, and gone white water rafting in Costa Rica!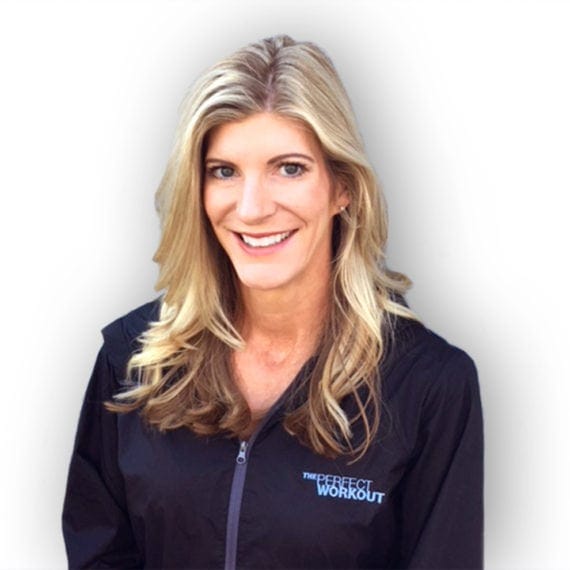 Ginger Fox
Personal Trainer
Personal Trainer at:
SW San Jose, CA

Born and raised in San Jose, CA, Ginger Fox has been active and enjoying exercise from a young age. She was an accomplished runner until too many injuries forced her to retire. But she continued to stay active, practicing various forms of exercise both inside and outside of the gym.
Ginger received a blessing in disguise when she injured her ankle running because it directed her to focus on weight training. The changes to her body were phenomenal: not only was her workout time more efficient, but she was able to eat more while maintaining her ideal weight! Ginger used to think that weight loss was all about cardio, but she proved that theory wrong, and was pleasantly surprised at her personal results.
Ginger is a mother of twins and decided to leave her career in hi-tech to be a stay-at-home mom. When her twins were two, she went back to the gym. Working out became more than just staying in shape and being strong–it was important for keeping a positive mental state of mind. Over the years she realized that fitness was not just a hobby, it was her passion.
Many friends and trainers at the gym were persistent in telling her that she would be an excellent trainer. Loving the way her workouts made her feel, she decided that she wanted to share that with others and became a Personal Trainer.
When she researched The Perfect Workout, she didn't realize it wasn't just a conventional gym, but one that was focused on the revolutionary slow-motion weight training method. She knew right then and there that this was the perfect job for her.
It makes Ginger super happy to be able to help, challenge, and hold her clients accountable for their health and wellbeing. "Also getting to know my clients and their personal lives 1-on-1 has been a bonus."
Ginger worked with a particular client, a woman in her 80's for 2 years. "She's a hard worker and committed to her health." She had osteopenia and after just one year of training with The Perfect Workout, she overcame it. For her 80th birthday bash, she wore a sleeveless dress. She never imagined at 80 years old that she would be wearing a sleeveless dress. "She received so many compliments at her party. She thanked me and said it was all because of me and The Perfect Workout."
Ginger's goals for the future are to learn as much as possible about nutrition as possible and raise her twins to be the best they can be. "Both of these will be challenging and I'm just thankful that I have a job that makes it possible allows me to be present in my kids' lives every day."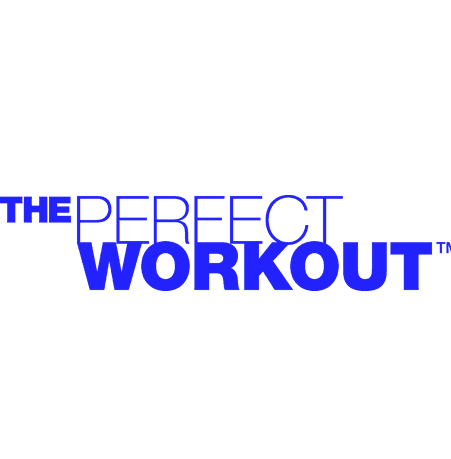 Desiree Gomes
Personal Trainer
Personal Trainer at:
SW San Jose, CA