Personal Training Studio

SW San Jose, CA
The best Personal Trainers in Southwest San Jose can be found at our private facility off Union Avenue! The Perfect Workout's Certified Personal Trainer team helps people of all experience levels and conditions in Southwest San Jose to transform their bodies in just 20 minutes, twice a week. Each strength training session, coached 1-on-1 by a Personal Trainer, will give you full body results in minimum time.

Our Certified Personal Trainers in Southwest San Jose are ready to help you achieve your fitness goals with our signature slow-motion high intensity method of exercise. Each science-backed workout is personalized for your goals and any medical needs. Because each of your workouts is personalized for you under the watchful eye of one of our Certified Personal Trainers in Southwest San Jose, it's always a safe challenge for your needs.

The best part? We guarantee results in just 20 minutes, twice a week. Perfect for grabbing a brief, yet effective workout while running errands in the Southwest San Jose area.

Over the last 20+ years, we have helped over 40,000 people increase lean muscle mass, lose weight, and so much more. See what kind of results real clients like you have gotten here.

We're the largest privately-owned 1-on-1 personal training company in the United States with over 60 locations nationwide. Our science-backed, slow-motion strength training program has been featured in peer-reviewed scientific journals such as the Journal of Sports Medicine and Physical Fitness, and national media including The Wall Street Journal, NPR, and The New York Times. Proven to be great for both strength and aerobic or cardiovascular benefits.

The best way to learn more about how this safe and effective program can be customized for you is to try it for yourself. To learn more about our private 1-on-1 sessions in a clinically-controlled environment at our Southwest San Jose studio click here. To learn more about our 1-on-1 online virtual training programs that take place in the comfort of your own home click here.
2937 Union Ave. #A
San Jose, CA 95124

| | |
| --- | --- |
| Monday | |
| Tuesday | |
| Wednesday | |
| Thursday | |
| Friday | |
| Saturday | |
Trainers At This Studio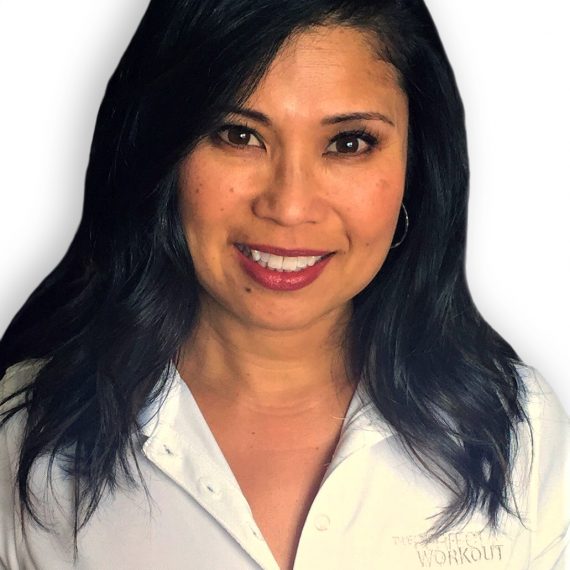 Maria Beers
Facility Manager
Personal Trainer at:
SW San Jose, CA

After spending 20+ years in the corporate world, Maria Beers changed career paths to pursue her passion for health and fitness. Over the years, she has done cardio funk aerobics (very similar to the current day U-Jam), step aerobics, Tae-Bo, hot yoga and conventional weight-training. Not to mention she has run 4 half-marathons. However, she believes slow motion strength training has been the most intense and effective workout by far!
When Maria decided to pursue personal training, she felt most aligned with the methodology and environment The Perfect Workout offered. After getting her Personal Trainer certification in 2013, Maria joined the Southwest San Jose studio. "I enjoy the contribution I make in improving the quality of my clients' lives and I enjoy the connections we make together!"
Maria ultimately had to stop running due to chronic low back pain, but slow-motion strength has been a consistent workout she's been able to do and is now pain free. In addition to her own successes of getting stronger and being injury-free, Maria has helped many clients achieve their goals. One client in particular, a woman with Parkinson's, had been expecting her Neurologist to up her medication dosages. But as a result of working with Maria, her client had not only increased her strength, but has been able to keep her medication dosages the same. "Her Neurologist was impressed with her progress and encouraged her to continue at The Perfect Workout."
Maria's passions outside the studio include taking vacation retreats, ideally in different countries. She has practiced yoga on the beaches of Tulum, Mexico, stayed in a castle in Southern France, and gone white water rafting in Costa Rica!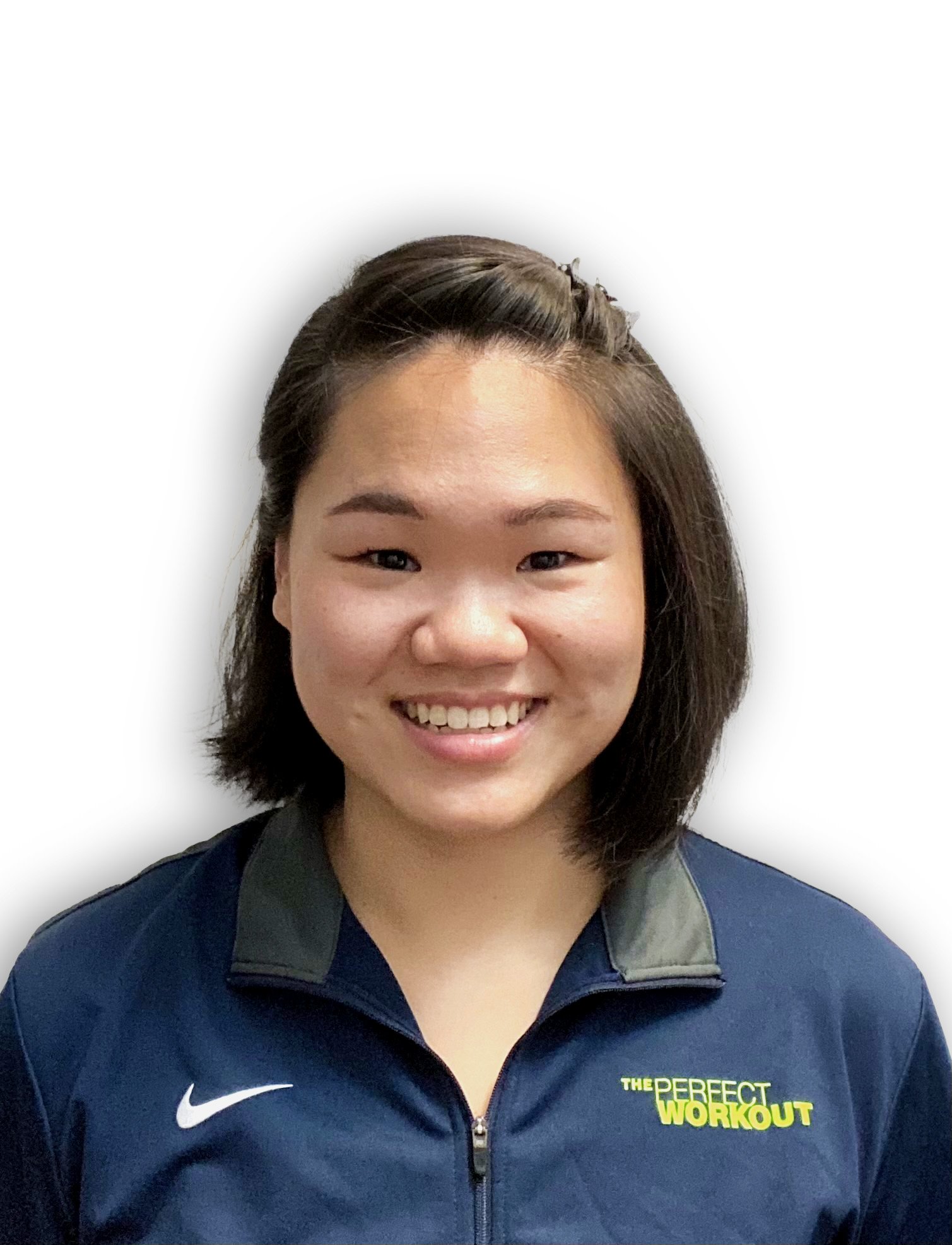 Kylie Ho
Personal Trainer
Personal Trainer at:
SW San Jose, CA
Menlo Park, CA

Kylie Ho's love for weight training began in high school and has flourished into a fulfilling career at The Perfect Workout.
 
At a young age, Kylie was diagnosed clinically obese. As she started high school, she joined the track and field team and immediately fell in love with the sense of empowerment that came from weight lifting. 
 
Kylie ultimately lost the weight as a result of her new strength training routine, a healthier diet and the help of a Personal Trainer.
Unfortunately, the strict regimen of working out 6 days a week wore her out physically and mentally. Kylie reevaluated what she wanted for herself and her health and it led her to a career in Personal Training. 
 
Kylie became NASM and Slow-Motion Strength Training certified and joined the team of trainers at the Perfect Workout. 
Now as a Certified Personal Trainer, Kylie is helping her clients change their bodies and their lives with a safe and sustainable method. 
 
It has been very rewarding for Kylie to train clients, help them reach their goals and gain the confidence in their bodies. She is proud to be a part of a community that is inclusive and promotes fitness for anybody and every body type. 
 
She looks forward to helping you achieve the results you want in as little as 20 minutes, twice a week.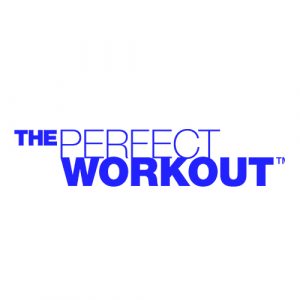 Sherlaine Tse
Personal Trainer
Personal Trainer at:
SW San Jose, CA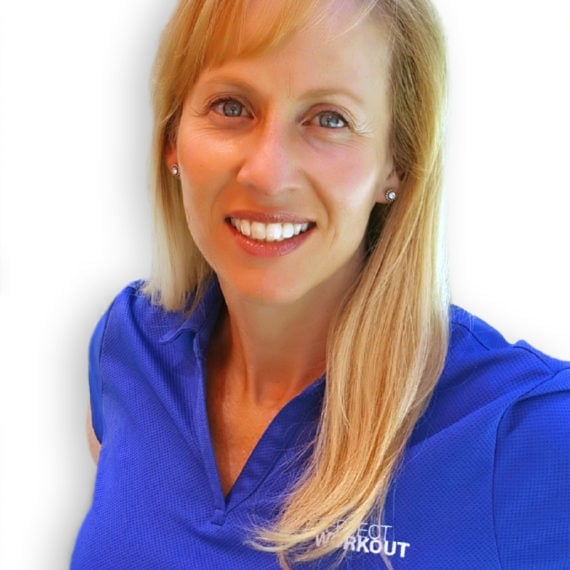 Candice Giordano
Personal Trainer
Personal Trainer at:
SW San Jose, CA

Candice Giordano was born and raised in San Jose, California as part of the third generation of a farming family. In her teens, she grew up riding horses and loved to compete in horse riding competitions throughout California, Nevada, Arizona, New Mexico, and Texas. She decided to move to Stephenville, Texas in order to compete in rodeo competitions after finishing a few years of college.
She also enjoyed playing other sports such as dirt bike riding, snow skiing, rock climbing, and indoor soccer. When she returned to California, she continued her active lifestyle and knew that she wanted to continue her education in fitness. She began working towards fitness certifications and worked for a local gym for a few years. That is where she began her love for training people and helping them achieve their health and fitness goals.
Candice found herself training her clients using a slow-motion strength training technique way before she was ever formally introduced to it. So, when she came across The Perfect Workout slow-motion strength training technique, she knew she had found her home. She respects the scientific study behind the slow-motion strength training technique and understands the value of giving the safest workout available to all her clients.
Candice's only regret is that she did not find out about The Perfect Workout's slow-motion technique sooner in her lifetime! She knows that if she had, she could have avoided certain injuries she has had to deal with. Due to over-training, she blew her ACL and had to have knee surgery. Candice is proud to be a part of The Perfect Workout, a company whose mission is to revolutionize the way people exercise. She is certain The Perfect Workout's slow-motion strength training technique could benefit everyone's way of life!