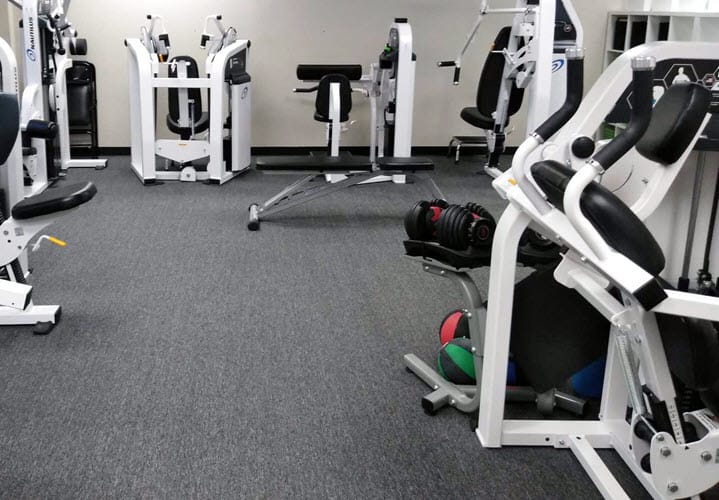 Personal Trainer
San Mateo, CA
San Francisco Peninsula
1941 O-Farrell Street #110
San Mateo, CA 94403
The best Personal Trainers in San Mateo offer private personal training with guaranteed results! The Perfect Workout's Certified Personal Trainer team helps people of all experience levels and conditions in San Mateo to transform their bodies in just 20 minutes, twice a week. Each strength training session, coached 1-on-1 by a Personal Trainer, will give you full body results in minimum time. Located off O-Farrell Street, near the 92 Freeway, this semi-private studio is the home of a revolutionary method of exercise.
Schedule a Workout
New to The Perfect Workout? You can book an intro workout at the San Mateo, CA studio today:
Personal Trainer
San Mateo, CA
San Francisco Peninsula
1941 O-Farrell Street #110
San Mateo, CA 94403
Schedule a Workout
New to The Perfect Workout? You can book an intro workout at the San Mateo, CA studio today:
Personal Trainers in San Mateo, CA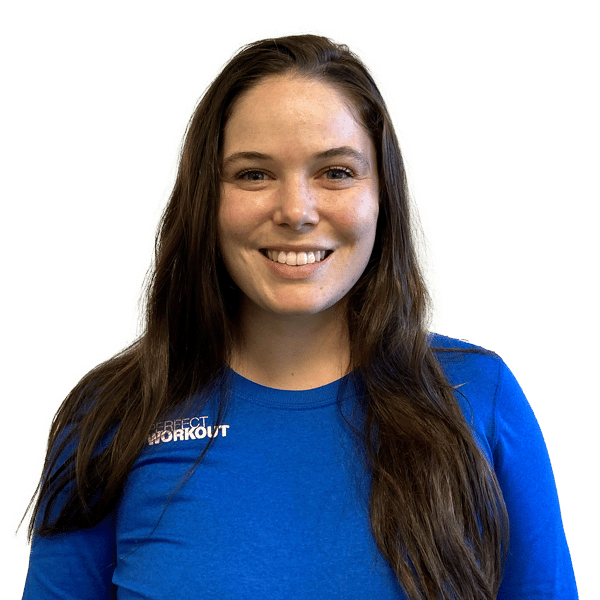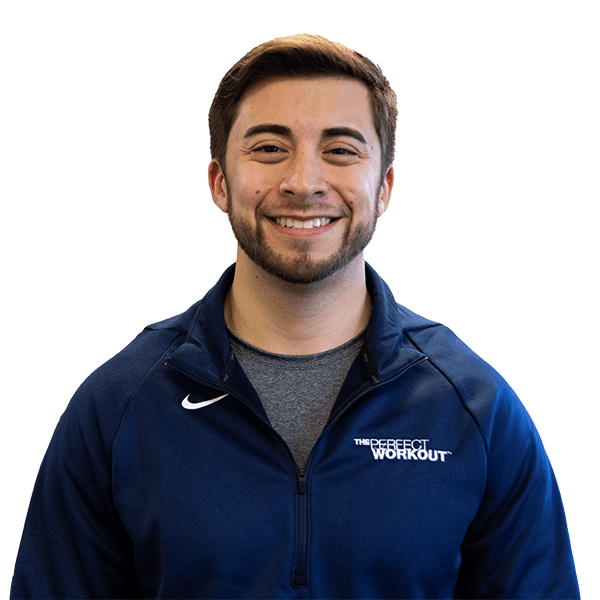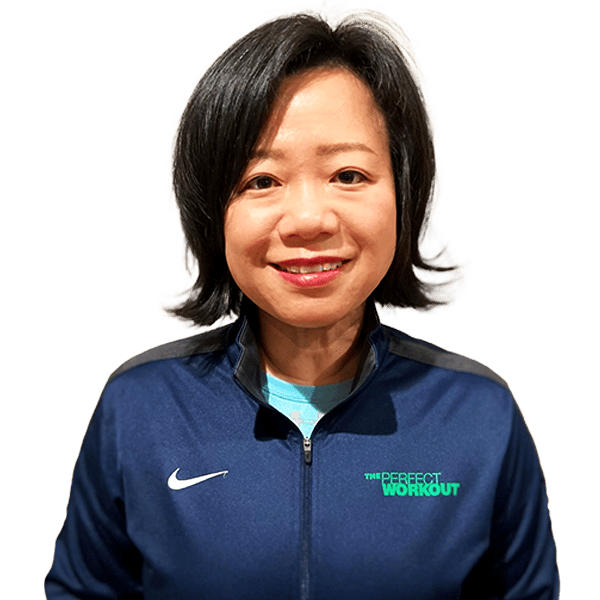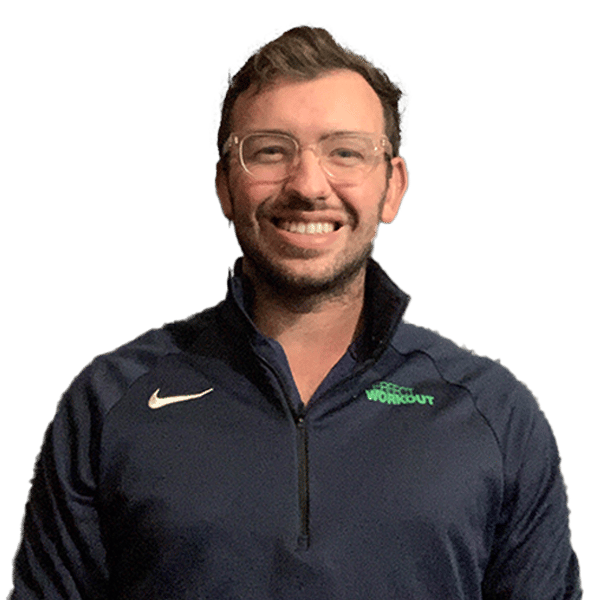 Valerie Anderson
Facility Manager
Growing up, Valerie was involved in many activities such as dance, gymnastics, soccer and swimming. Her active sports lifestyle shifted to weightlifting after college. She began to take exercise and nutrition seriously and when she made them a part of her day to day routine, she dropped 30 pounds. She saw how much her life changed and how incredible she felt from consistently working out and eating nutritious balanced meals.
Valerie was born in Redwood City and grew up in Folsom. When Valerie decided to move back to the San Francisco Bay Area to live, she came across The Perfect Workout and was drawn into slow-motion strength training. She was very interested in the scientific research behind it all and the amazing benefits that come from it. "I've been able to gain more strength in my lower body and lift heavier weights than I thought my body was capable of doing, which has been great!"
As a NASM Certified Personal Trainer, Valerie previously worked for a kickboxing gym and was used to doing momentum workouts, so when she was put through a slow-motion workout herself, she was amazed at the difference she felt between the types of working out—she loved slow motion so much more! Knowing that it is an incredibly safe and efficient way to work out, she was excited about making a change in her own workouts. After implementing the slow-motion protocol in her routine, she decided to help others incorporate this method and truly revolutionize the way people exercise.
In April 2018, Valerie committed to helping others change their lives through fitness in the safest, most effective way. So, she joined The Perfect Workout's San Mateo team and quickly began helping clients hit their goals. "I was able to help one of my first clients to  lose 20 pounds!"
Valerie is very excited to be able to help change all her clients' lives and help them live the healthiest lifestyle they can. Valerie is very kind and loves to work with each one of her clients to help them reach their own personal health and fitness goals. She loves how personable 1-on-1 training can be. "I take the time to really get to know my clients and what they want to achieve. I like how I can spend that time making sure we can customize our workout to their needs."
Valerie is a very hard worker and has developed workouts for all kinds of clients, from world-class athletes to developing custom workouts for seniors. "I always give my clients great workouts and work with them on whatever goals they had." As a result of her hard work and success with clients, Valerie was chosen to be a Facility Manager and took over the Sunnyvale studio in June 2019.
Valerie prides herself on creating a warm and welcoming environment at the Sunnyvale studio. "I strive for my studio to be a positive place to come, and a place full of encouragement. Everyone at The Perfect Workout is friendly and brings something special to the table." Valerie enjoys working with the different personalities and coaching styles of all of her trainers. "It helps me grow more as a person and as a leader and I'm lucky that I have a great team to work and grow with."
When Valerie is not working she enjoys studying to become a NASM Certified Nutrition Coach, working out, doing yoga, rock climbing, and going on hikes. She also loves being in the sun, wake surfing, wakeboarding, and snowboarding! "When I'm not working, I like to focus on my own health and fitness goals so I stay as active as possible. I want to keep growing my muscles and pushing myself in every aspect " Valerie is also actively working towards hitting her professional goals. "I want to continue to advance within the company and grow as much as possible. I try to learn from everyone I get the chance to meet."
Jeremy Aguirre
Personal Trainer
Jeremy is kind and warm-hearted spirit helping his clients at The Perfect Workout change their health for the better.
Born and raised in the Bay Area, Jeremy has had the opportunity to give back to other people in many different fields of work. His journey began when he became a certified EMT and underwent FireFighter Training at Chabot College in Hayward, CA. As an EMT he worked in ambulances as well as doing some clinical work at hospital emergency rooms.
In just a short period of time, he had encountered a wide range of medical issues. Ultimately, that career felt mentally exhausting and Jeremy was motivated to pursue a path where he could help people avoid some of those medical issues he witnessed firsthand.
Jeremy became a Certified Personal Trainer and later joined The Perfect Workout's training team. In addition to working one-on-one with clients in fitness, Jeremy is also a lead Trainer at an Orthopedic Rehab Clinic, helping individuals recover from surgery and sport injuries.
He frequently works with patients from all ages from very young children, all the way to older retirees, as well as high school, collegiate, and professional athletes and is excited to work with you!
Merry Konardi
Personal Trainer
Merry has been slow-motion strength training since 2015. She's found that this method of weight lifting is the safest way to exercise around her old injuries and inflammations.
After caring for her elderly parents and helping them regain their mobility and general wellness, Merry was motivated to help more people improve their health.
Now, Merry is a Certified Personal Trainer at The Perfect Workout, helping people change their bodies and lives through slow-motion strength training.
Merry coaches her clients to approach each exercise with good form and an "I can do it" attitude.
Cameron Nolasco
Personal Trainer
Born and raised in San Diego, Cameron Nolasco took full advantage of the sunny beach lifestyle. In fact, Cameron learned to how to swim by the age of 2, before even walking. In addition to other beach sports such as surfing and volleyball, he also played soccer, basketball, tennis, golf, lacrosse, and baseball.
Beyond sports, Cameron was also had a passion for art. Growing up with constant physical activities, Cameron would unwind  through sketching, painting, and photography in his spare time. This passion led Cameron to an Art History/Studio Art degree with a minor in Health Education from San Francisco State University.
Cameron used his degree to work with kids in education, sports, and outside activities. Working at the YMCA,   after school care, and as an educational assistant.  Through these experiences, Cameron had collected a plethora of methods for making education both fun and intense.
Then Cameron got introduced to slow-motion strength training! After being exposed to the workout and the trainers at The Perfect Workout, he realized that he wanted to become a trainer too. He felt a pull to help clients, teach others how to properly exercise and have an impact on other's lives in a new and exciting way.
In December of 2017, Cameron joined The Perfect Workout and has since been a part of the  San Mateo team. "It's incredible what we get to do every day. You really get to know and learn about each person." In addition to connecting on a personal level, Cameron loves having a role in helping clients achieve their goals. One of his clients, Thomas, worked with him consistently and saw fantastic results in the first 3 months. "We would measure his progress every week, and at every check-in he would be 1-3 pounds down. Thomas lost a total of 20 pounds those first couple of months."
When Cameron isn't in the studio, he continues to explore his artistic side, play sports, read, travel, and watch Bay Area sports with family and friends. Cameron plans to go back to school to pursue a future in the medical field, but for now he is helping the clients at The Perfect Workout change their lives!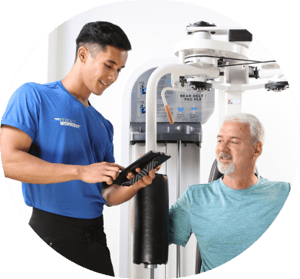 More About Our San Mateo Studio
Science-Backed
Our
Certified Personal Trainers
in San Mateo are ready to help you achieve your fitness goals with our signature
slow-motion high intensity method
of exercise. Each science-backed workout is
personalized for your goals and any medical needs.
Because each of your workouts is personalized for you under the watchful eye of one of our Certified Personal Trainers in San Mateo, it's always a safe challenge for
your
needs.
Guaranteed
The best part? We guarantee results in just 20 minutes, twice a week. Perfect for grabbing a brief, yet effective workout while running errands in the San Mateo area.
Proven Results
Over the last 20+ years, we have helped over 40,000 people increase lean muscle mass, lose weight, and so much more. See what kind of
results
real members like you have gotten.
We're the largest privately-owned 1-on-1 personal training company in the United States with over 60 locations nationwide.
Our science-backed, slow-motion strength training program has been featured in peer-reviewed scientific journals such as the Journal of Sports Medicine and Physical Fitness, and national media including The Wall Street Journal, NPR, and The New York Times. Proven to be great for both
strength
and
aerobic or cardiovascular benefits
.
Easy-to-join
The best way to learn more about how this safe and effective program can be customized for you is to try it for yourself.
Learn more about our private 1-on-1 sessions in a clinically-controlled environment at our San Mateo studio
.
Learn more about our 1-on-1 online virtual training programs that take place in the comfort of your own home.