Who wants to waste hours at the gym when you can get guaranteed results with the best Personal Trainers at our Sugar Land studio? The Perfect Workout's Certified Personal Trainer team helps people of all experience levels and conditions in Sugar Land to transform their bodies in just 20 minutes, twice a week. Each strength training session, coached 1-on-1 by a Personal Trainer, will give you full body results in minimum time. The Perfect Workout Sugar Land is located off Highway 6 and Brooks St.
Schedule a Workout
New to The Perfect Workout? You can book an intro workout at the Sugar Land, TX studio today:
Schedule a Workout
New to The Perfect Workout? You can book an intro workout at the Sugar Land, TX studio today:
Personal Trainers in Sugar Land, TX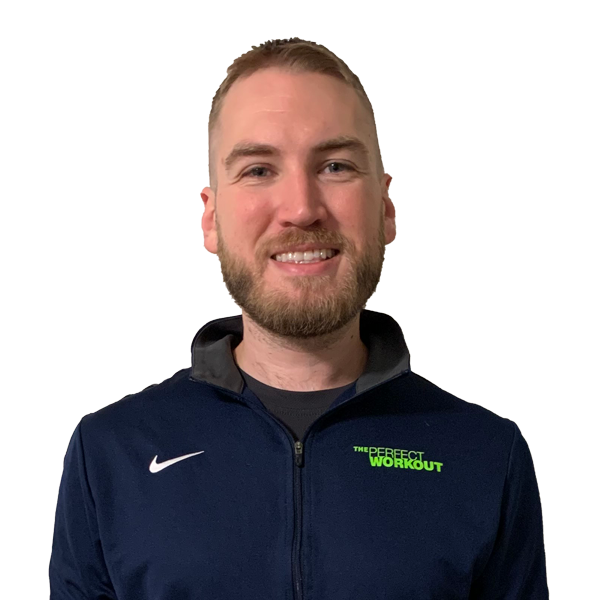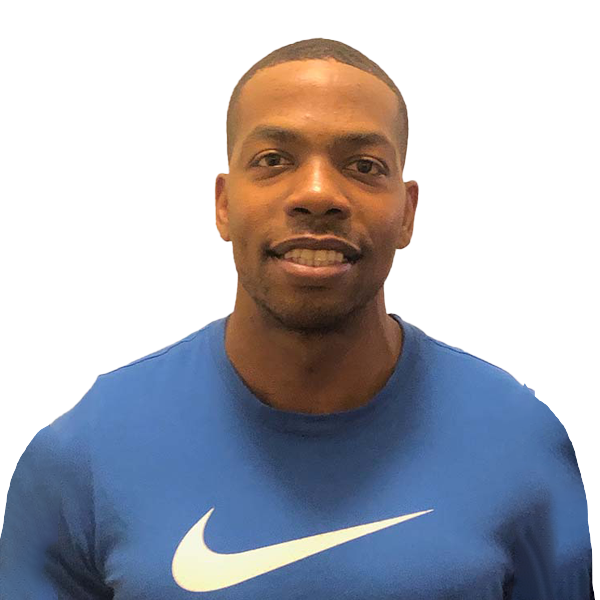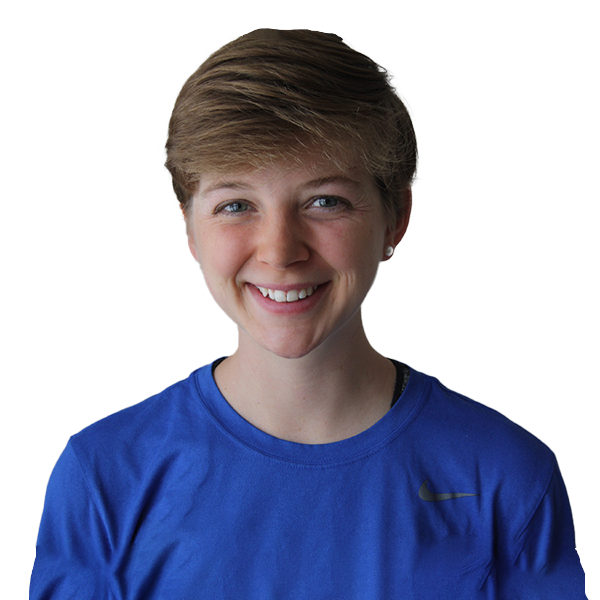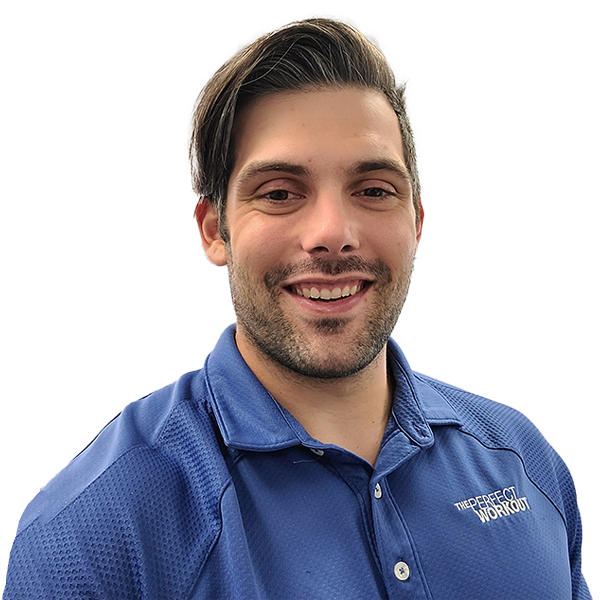 Thomas Bailey
Facility Manager
Growing up in Houston, Thomas was a swimmer with the Blue Fins at The Houstonian until the age of 15. In addition to swimming, Thomas participated in volleyball and basketball in middle school, and played football and soccer in high school. It was in high school that Thomas's passion for nutrition, and ultimately fitness, manifested itself. With the guidance of a fantastic health teacher and soccer coach, Thomas immersed himself in the field of health and fitness.
After attending Syracuse University, where he participated as part of the Syracuse football equipment manager team, Thomas came back to Houston to establish a career in sports. During this time, Thomas was in the gym almost six days a week, for hours a day which ultimately resulted in injury. He was determined to stay active and healthy and searched for a workout that was safe, yet still effective.
In 2014, Thomas discovered The Perfect Workout. He immediately fell in love and applied the protocol to his fitness routine. Drinking more water, eating whole foods, and using The Perfect Workout's 20-minute workout twice a week created dramatic changes in his body. "I lost 30-40 pounds and can see more muscle definition than I've ever seen in my life. I feel better, I no longer snore and I sleep better, I have more energy throughout the day, and my mindset has vastly improved."
Because Thomas enjoyed his experience so much, and felt like this effective and efficient workout was something everyone should do for the rest of their lives, he decided to pursue his career in fitness. Thomas became a certified Personal Trainer at The Perfect Workout and has been connecting with his clients ever since.
Working with individuals 1-on-1 allows Thomas to personalize every workout session. He understands their needs and areas of opportunity for growth and this allows him to provide the best workout for each client. "I love connecting with people. I believe it is a strength I possess in being able to place myself in the mindset of others and understand where they are coming from."
One of Thomas's favorite successes has been working with a client, Jeannice. Her main focus was just getting confidence in herself back. She was going through a difficult personal time when she first joined and she often mentioned how empowered she felt after each workout. She slowly gained more confidence in herself in many aspects of her life and was able to push herself out of her difficult personal situation and came out of the situation stronger than ever. She is now in absolute perfect health. She balanced her thyroid, and through the combination of nutrition and workouts she was able to achieve her goal weight. "Just seeing the change in her mindset is one of the reasons I love what I do. This was a team effort, and I am honored that she has allowed me to help her and push towards a healthier version of herself!"
With client success like Jeannice's and his love for personal training, Thomas was promoted to the Memorial Facility Manager in November of 2018. "This honestly isn't a job in my mind. We are a family at the Memorial studio. Many friends have been made among the people who come in and workout with us and it really is a second home."
Thomas loves his fellow trainers and they all enjoy learning from one another. "It feels like we all lead each other. And every trainer I work with is a leader in some way and I get to work with some of the best people I've ever met."
Outside of the studio, Thomas follows almost all Houston professional sports. He's involved in fantasy football and baseball leagues with his friends and family. He spends time finding new restaurants to try and exploring what the city has to offer.
Thomas strives to grow within The Perfect Workout and continue to increase his education and application of the slow-motion strength training protocol. He wants to help The Perfect Workout achieve its mission of revolutionizing the way people exercise. "There really isn't anything I can compare it to! I love what I do and it's such a great honor to be in a position in which I get to train clients and receive training and coaching myself!"
Brian Campbell
Personal Trainer
Brian was born in San Antonio and raised in Houston Texas. From a young age, fitness and wellness has been a very important part of his life; partaking in various sports such as basketball, football, track, martial arts & more.
Even in his leisure time, Brian loves to golf when time permits. His most treasured time thus far has been his travels overseas; where he was able to both tour and play professional basketball for 5 years.
Basketball-related injuries led Brian to experience surgery & rehabilitation. This is when Brian had his first experience with slow-motion strength training. Quickly yielding positive results from there his interest in slow-motion training continued to grow.
Brian continued his exercise education and ultimately was selected to join the team of personal trainers at The Perfect Workout. Now he works 1-on-1 with his clients to help them safely achieve their health and fitness goals.
Emma Cruz
Personal Trainer
Emma Cruz was born and raised in rural Alaska where she grew up in the outdoors and fell in love with trail running as a kid. In high school, as she was learning more about health and fitness, she discovered the power of holistic wellness and the positive influence of movement and whole foods as a lifestyle.
Emma attended Liberty University and earned an interdisciplinary Degree that would become the first big step in creating a career in health and fitness. Emma's Degree in health sciences, communication, and languages has given her the ability to connect with clients on a personal level while combining her health knowledge to create a holistic experience.
As a runner, Emma discovered that the slow movement of yoga was extremely beneficial in helping her recover from and prevent injury. This understanding led her to the path of slow-motion strength training at The Perfect Workout and has helped to solidify her passion for safe and effective exercise and its potential to change lives!
Matthew Medeiros
Personal Trainer
Matthew and his wife now call Houston home, but Rhode Island is where he grew up and developed a love for being active. He enjoys almost all sports, but his favorites are football, baseball, basketball, hockey, and snowboarding. As he became older, he wanted to improve his performance in these sports and became interested in fitness. His love for fitness only grew, and as he became more educated in health and wellness, he wanted to share his expertise with others.
Matthew began lifting weights with his dad when he was just 17 years old. He learned the traditional way of strength training- fast reps and a lot of them. He loved to lift weights but found that every couple of months he would pull a muscle or pinch a nerve. This made it really challenging for him workout consistently and it was even more challenging to see any tangible results. Knowing that strength training was important for his body to maintain strength, bone density and high metabolism, he searched for another way to strength train.
His search for a workout that wouldn't injure him, yet still have the ability to get him bigger and stronger, lead him to The Perfect Workout. "I instantly knew I was getting a better workout doing just 5 machine exercises I did in my first workout. It was better than I ever did in an hour with my old workouts."
He was hooked. To his surprise, not many of his friends had heard about this method of exercise. After his initial experience and learning that The Perfect Workout's mission was to Revolutionize the Way People Exercise, he knew he had to help spread the mission.
Matthew joined The Perfect Workout in January 2015 after completing an extensive Personal Trainer certification. He found his home at the Sugarland studio and has been helping clients change their lives there ever since. "My main goal is to provide my clients the best experience possible."
Working with clients has helped Matthew grow tremendously over the years and he's been able to take his own experience and apply it to his coaching sessions. He has found that hard work and determination, coupled with doing what he loves, results in success. And brings that to his work with clients every day.
In January 2019, Matthew was promoted to Facility Manager of the Sugarland studio and is thrilled to be a part of the leadership team in Houston. He looks forward to growing to his full potential as he helps his clients and trainers achieve their own goals. "I love that our studio has a fun and welcoming environment. I have a lot of fun working with other trainers and working toward a common goal with them."
When he's not in the studio, you can find Matthew on the baseball field or playing golf!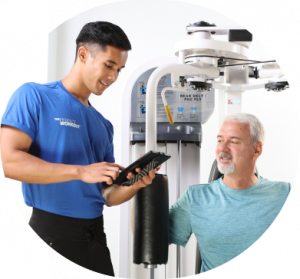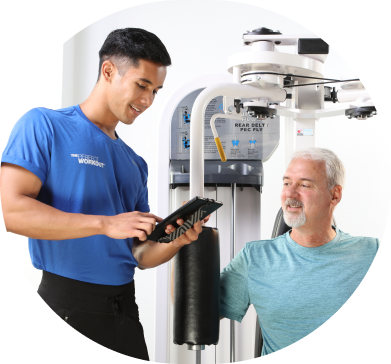 More About Our Sugar Land Studio
Science-Backed
Our
Certified Personal Trainers
in Sugar Land are ready to help you achieve your fitness goals with our signature
slow-motion high intensity method
of exercise. Each science-backed workout is
personalized for your goals and any medical needs.
Because each of your workouts is personalized for you under the watchful eye of one of our Certified Personal Trainers in Sugar Land, it's always a safe challenge for
your
needs.
Guaranteed
The best part? We guarantee results in just 20 minutes, twice a week. Perfect for grabbing a brief, yet effective workout while running errands in the Sugar Land area.
Proven Results
Over the last 20+ years, we have helped over 40,000 people increase lean muscle mass, lose weight, and so much more. See what kind of
results
real members like you have gotten.
We're the largest privately-owned 1-on-1 personal training company in the United States with over 60 locations nationwide.
Our science-backed, slow-motion strength training program has been featured in peer-reviewed scientific journals such as the Journal of Sports Medicine and Physical Fitness, and national media including The Wall Street Journal, NPR, and The New York Times. Proven to be great for both
strength
and
aerobic or cardiovascular benefits
.
Easy-to-join
The best way to learn more about how this safe and effective program can be customized for you is to try it for yourself.
Learn more about our private 1-on-1 sessions in a clinically-controlled environment at our Sugar Land studio
.
Learn more about our 1-on-1 online virtual training programs that take place in the comfort of your own home.