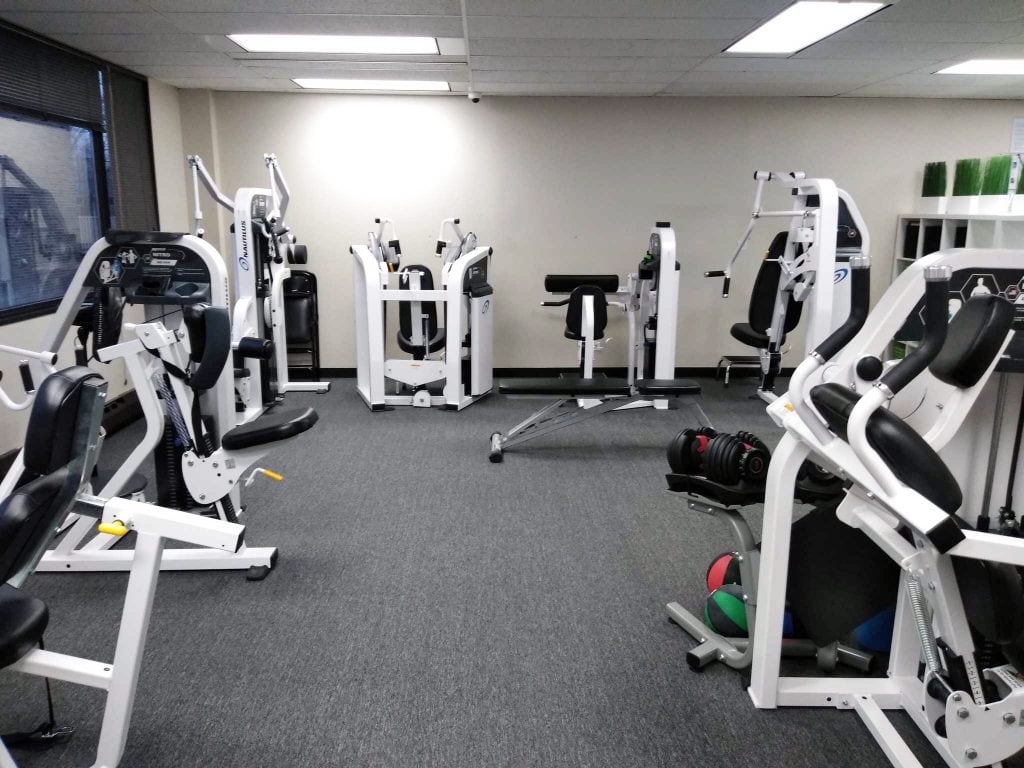 Personal Trainer
Sunnyvale, CA
San Francisco Peninsula
1110 Sunnyvale Saratoga Rd. #B1
Sunnyvale, CA 94087
Searching for the best Personal Trainers in the Sunnyvale area? The Perfect Workout's Certified Personal Trainer team helps people of all experience levels and conditions in Sunnyvale to transform their bodies in just 20 minutes, twice a week. Each strength training session, coached 1-on-1 by a Personal Trainer, will give you full body results in minimum time. Located off Sunnyvale Saratoga Road, just south of W. Remington Dr. is our private exercise studio.
Schedule a Workout
New to The Perfect Workout? You can book an intro workout at the Sunnyvale, CA studio today:
Personal Trainer
Sunnyvale, CA
San Francisco Peninsula
1110 Sunnyvale Saratoga Rd. #B1
Sunnyvale, CA 94087
Schedule a Workout
New to The Perfect Workout? You can book an intro workout at the Sunnyvale, CA studio today:
Personal Trainers in Sunnyvale, CA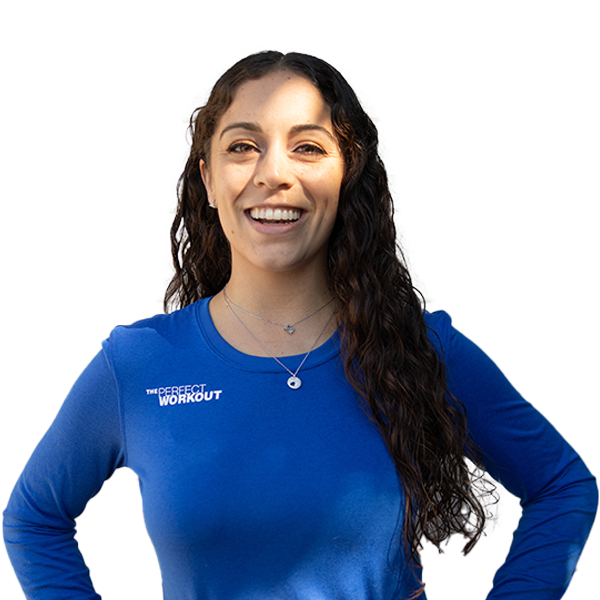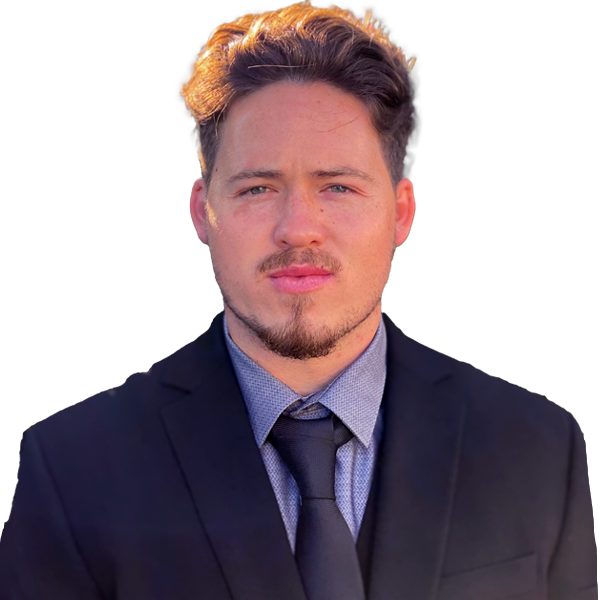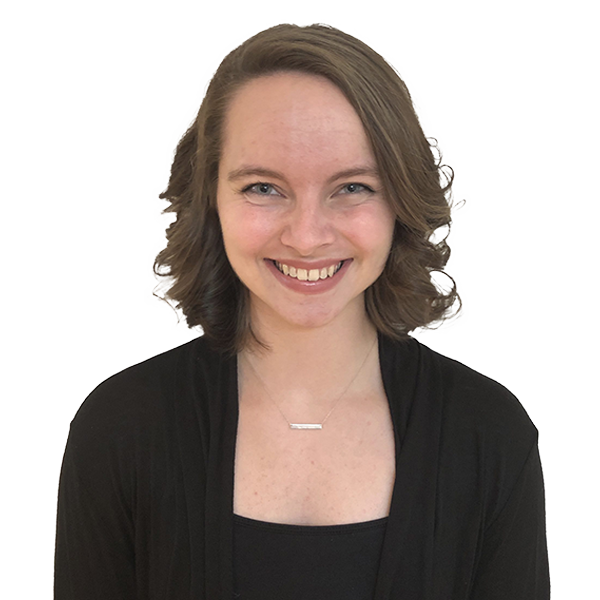 Jeanette Cedeno
Facility Manager
Hunter Nye
Personal Trainer
Melissa Brown
Personal Trainer
California native, Melissa fell in love with fitness and nutrition when she moved to Alabama for college. While studying Musical Theatre, she found herself wanting to share the importance of health and fitness with her classmates. She realized that most of her peers found the gym intimidating. In addition, they often struggled to find time to workout and understand how to exercise effectively. She decided to share her love of exercise and help them.
After training her classmates, Melissa noticed a steady improvement in strength, mental health, positivity, and physical capability. They were no longer running out of breath while climbing the campus hill to class, test scores were improving, and relationships were becoming stronger. This set the stage for Melissa eventually earning her Personal Trainer Certification.
But During those college years, Melissa experienced a setback: numerous concussions. She was finally diagnosed with a chronic illness. She went from dancing every day, to battling chronic fatigue and several debilitating treatments.
In the following months of recovery, Melissa spent time struggling with weakness and incapability, and knew she wanted to do her best to prevent others from experiencing that feeling.
This motivation led to her discovery of slow-motion strength training—She was amazed to find a method that just about anyone could do, regardless of injury or age or fear. Now, Melissa loves being part of The Perfect Workout team - a team that truly rejoices with their clients in every victory and dedicates themselves to each client's goal as if it were their own.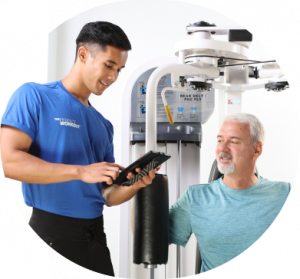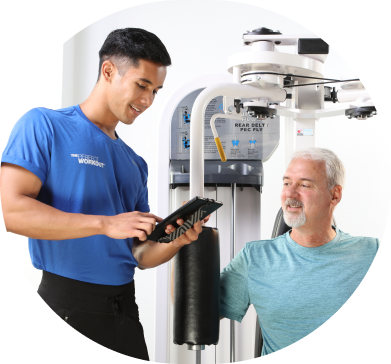 More About Our Sunnyvale Studio
Science-Backed
Our
Certified Personal Trainers
in Sunnyvale are ready to help you achieve your fitness goals with our signature
slow-motion high intensity method
of exercise. Each science-backed workout is
personalized for your goals and any medical needs.
Because each of your workouts is personalized for you under the watchful eye of one of our Certified Personal Trainers in Sunnyvale, it's always a safe challenge for
your
needs.
Guaranteed
The best part? We guarantee results in just 20 minutes, twice a week. Perfect for grabbing a brief, yet effective workout while running errands in the Sunnyvale area.
Proven Results
Over the last 20+ years, we have helped over 40,000 people increase lean muscle mass, lose weight, and so much more. See what kind of
results
real members like you have gotten.
We're the largest privately-owned 1-on-1 personal training company in the United States with over 60 locations nationwide.
Our science-backed, slow-motion strength training program has been featured in peer-reviewed scientific journals such as the Journal of Sports Medicine and Physical Fitness, and national media including The Wall Street Journal, NPR, and The New York Times. Proven to be great for both
strength
and
aerobic or cardiovascular benefits
.
Easy-to-join
The best way to learn more about how this safe and effective program can be customized for you is to try it for yourself.
Learn more about our private 1-on-1 sessions in a clinically-controlled environment at our Sunnyvale studio
.
Learn more about our 1-on-1 online virtual training programs that take place in the comfort of your own home.