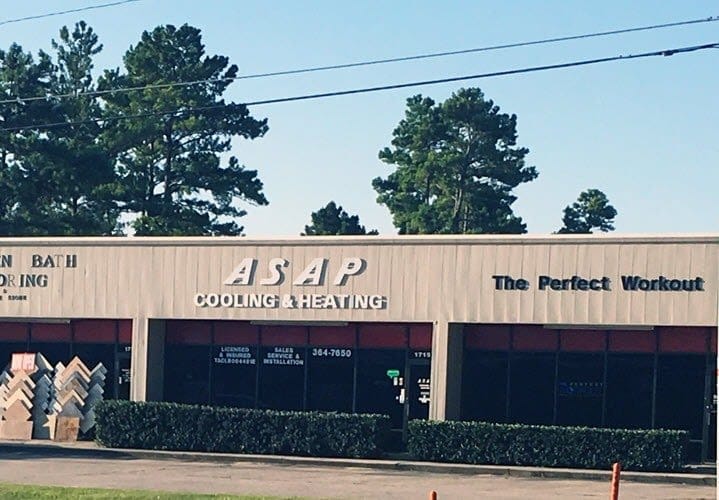 Personal Trainer
The Woodlands, TX
Houston
1715 Sawdust Rd. #F
The Woodlands, TX 77380
If you're looking for a Personal Trainer close to your home in The Woodlands, you've found one! The Perfect Workout's Certified Personal Trainer team helps people of all experience levels and conditions in The Woodlands to transform their bodies in just 20 minutes, twice a week. Each strength training session, coached 1-on-1 by a Personal Trainer, will give you full body results in minimum time. On the south side of Sawdust, by Goodwoods British Market is our private fitness facility.
Schedule a Workout
New to The Perfect Workout? You can book an intro workout at the The Woodlands, TX studio today:
Personal Trainer
The Woodlands, TX
Houston
1715 Sawdust Rd. #F
The Woodlands, TX 77380
Schedule a Workout
New to The Perfect Workout? You can book an intro workout at the The Woodlands, TX studio today:
Personal Trainers in The Woodlands, TX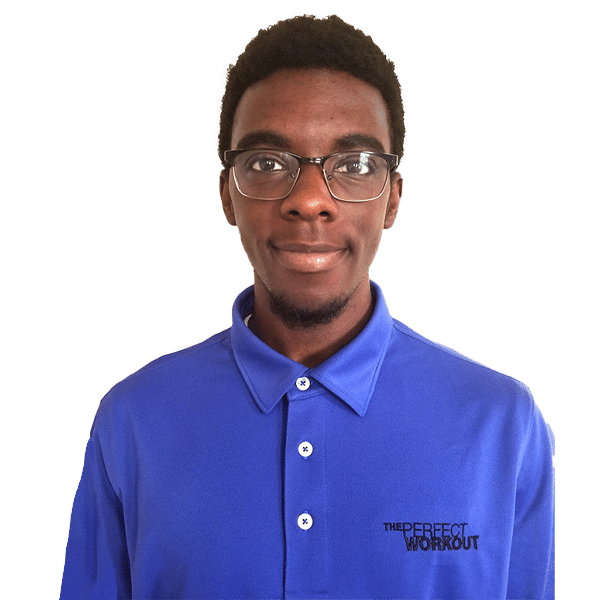 Chaiyo Thomas
Facility Manager
Chaiyo Thomas was born in New York and moved to Houston as a young kid. In his spare time he would always stay active with rock-climbing and skating. As he got older he began to run track and cross country which became a 5-year sport for him. Chaiyo ultimately earned his bachelor's degree from Texas State, where he majored in biology and minored in chemistry.
Because Chaiyo has always been an active person he decided to turn his love for fitness into a profession. Chaiyo became a Certified Personal Trainer for The Perfect Workout and now trains clients in The Woodlands Studio.
"The best part about working with clients one-on-one is the relationship you get to build with each person that comes in to be trained. Being able to see people regularly and on a weekly basis allows us to build connections that last beyond the studio! I also like being able to give all of my focus to one person during their training sessions."
One of Chaiyo's most memorable client relationships was with a senior woman named Mai. Mai talked about how we gave her hope again and a will to live. She struggled with Parkinson's and it had gotten worse over the years. Even though she was taking medication for it, she still felt like a burden to her family since she's unable to work and was feeling like they would be better off without her. With hope in her heart, every time she came in for a session, she was giving everything she had. Each week she was making progress and going up in weights on various machines because of her tenacity. Time after time she was impressed with how much weight she could handle and found proud of her newfound strength. As she got stronger, she noticed that she could control her tremors better and even catch herself in moments of poor balance and stop herself from falling!
After running for years and suffering injury after injury personally, Chaiyo knew what it was like to have set backs and chronic pain which has served as one of his biggest motivations to help others recover and avoid that same pain. Since starting his own Slow-Motion Strength Training program he's gained muscle, all of his weights on the machines have gone up and he noticed that his arms are larger and more defined.
"Training with us includes so much more than physical fitness. When you join The Perfect workout family, you're joining a support system where you can safely disclose your closest personal aspirations and ambitions as well as safely work toward those goals under professional supervision."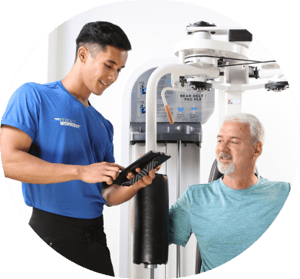 More About Our The Woodlands Studio
Science-Backed
Our
Certified Personal Trainers
in The Woodlands are ready to help you achieve your fitness goals with our signature
slow-motion high intensity method
of exercise. Each science-backed workout is
personalized for your goals and any medical needs.
Because each of your workouts is personalized for you under the watchful eye of one of our Certified Personal Trainers in The Woodlands, it's always a safe challenge for
your
needs.
Guaranteed
The best part? We guarantee results in just 20 minutes, twice a week. Perfect for grabbing a brief, yet effective workout while running errands in the The Woodlands area.
Proven Results
Over the last 20+ years, we have helped over 40,000 people increase lean muscle mass, lose weight, and so much more. See what kind of
results
real members like you have gotten.
We're the largest privately-owned 1-on-1 personal training company in the United States with over 60 locations nationwide.
Our science-backed, slow-motion strength training program has been featured in peer-reviewed scientific journals such as the Journal of Sports Medicine and Physical Fitness, and national media including The Wall Street Journal, NPR, and The New York Times. Proven to be great for both
strength
and
aerobic or cardiovascular benefits
.
Easy-to-join
The best way to learn more about how this safe and effective program can be customized for you is to try it for yourself.
Learn more about our private 1-on-1 sessions in a clinically-controlled environment at our The Woodlands studio
.
Learn more about our 1-on-1 online virtual training programs that take place in the comfort of your own home.