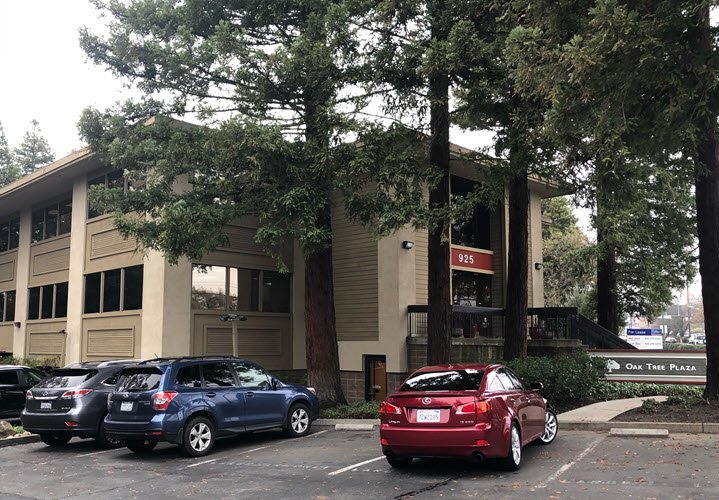 Personal Trainer
Walnut Creek, CA
San Francisco East Bay
925 Ygnacio Valley Rd. #104
Walnut Creek, CA 94596
If you live or work in the Walnut Creek area, check out the best Personal Trainers offering guaranteed results. The Perfect Workout's Certified Personal Trainer team helps people of all experience levels and conditions in Walnut Creek to transform their bodies in just 20 minutes, twice a week. Each strength training session, coached 1-on-1 by a Personal Trainer, will give you full body results in minimum time. You can find this private facility off Ygnacio Valley Road and Walnut Blvd.
Schedule a Workout
New to The Perfect Workout? You can book an intro workout at the Walnut Creek, CA studio today:
Personal Trainer
Walnut Creek, CA
San Francisco East Bay
925 Ygnacio Valley Rd. #104
Walnut Creek, CA 94596
Schedule a Workout
New to The Perfect Workout? You can book an intro workout at the Walnut Creek, CA studio today:
Personal Trainers in Walnut Creek, CA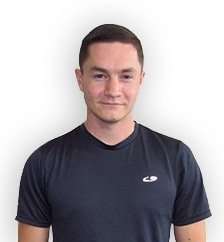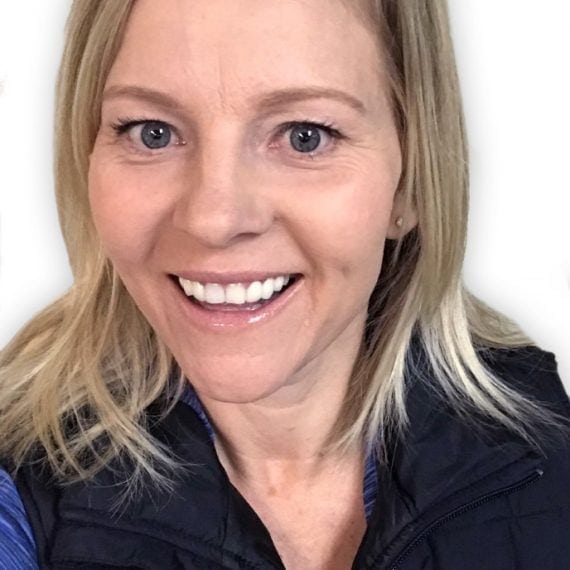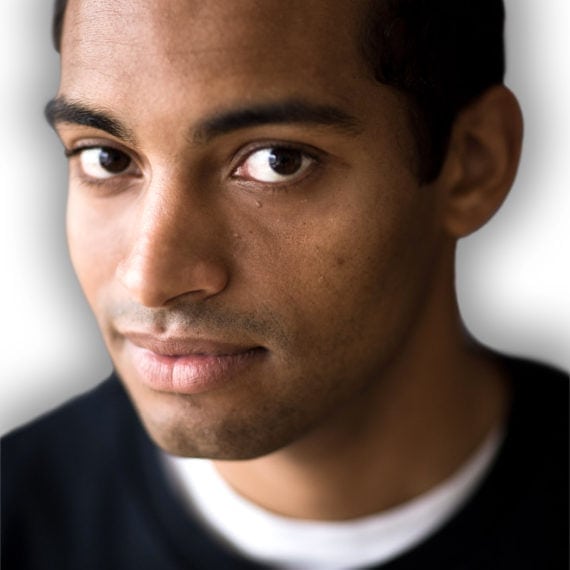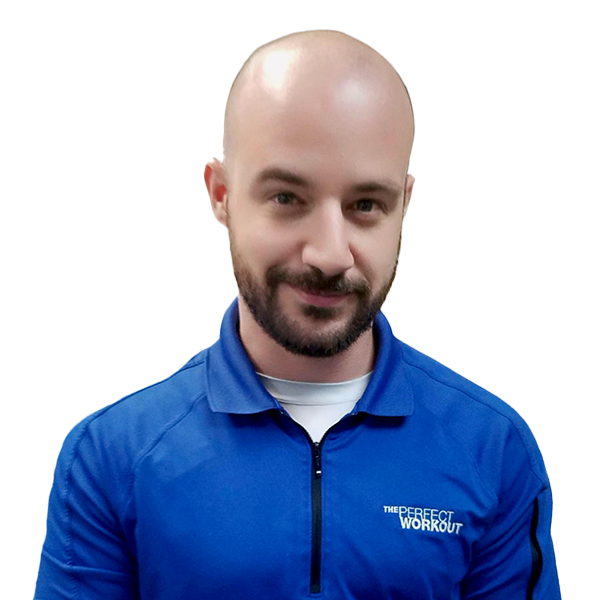 Robert Wight
Facility Manager
In September 2014, Rob was working in a local steakhouse, where he didn't feel he was using his talents or reaching his full potential. He had a love for fitness and strength training, so he decided to turn them into a career and joined The Perfect Workout's training team. He was a little skeptical about slow-motion strength training, but after researching the science behind it and trying the workout for himself, he was sold.
Rob became a certified Personal Trainer and has been coaching clients in the San Francisco Bay Area ever since. Rob is true to The Perfect Workout method and still does sessions at our facility for 20 minutes, twice a week. He realizes that the more he does The Perfect Workout himself and with our trainers, the better he will be able to coach our clients.
Working with clients 1-on-1 allows Rob to give each person customized coaching in their workouts. He loves getting to know each client and what makes them tick both physically and mentally. "Finding unique ways to encourage each person is part of the fun".
Hearing stories about how The Perfect Workout has helped clients outside out of the studio is one of the perks to being a trainer. One of Rob's favorite success stories was when he received a letter from a client who had previously had a hip replacement. She had to go in for another one, but because she had gotten so much stronger through slow-motion strength training, the second surgery went off without a hitch. She was back to full health in no time, feeling better than she ever had. "It's so fulfilling to see people transform their lives."
In May 2016, as The Perfect Workout was expanding in the Bay Area, Rob was promoted to Facility Manager of the studio. As a trainer and manager, he's constantly improving his own fitness knowledge in order to best serve his clients and fellow trainers. He's found that leading a group of passionate trainers has fueled his own passion for the workouts even more. "This was the career step I needed. My biggest joy is seeing trainers develop, in their training and in their careers."
Life for Rob has become so much more fulfilling than in his bartending days. He's started an exciting new life with his fiancé and he's added to his expertise with a Master's Degree in Business Management. Rob's learned valuable leadership and business skills he can use in his career at The Perfect Workout and his personal life. With many responsibilities on his plate, his own slow-motion strength training regimen has kept him grounded. "I was in good shape before The Perfect Workout, but now I'm a lot stronger and with a lot less effort!"
Rob has led over 8,000 training sessions and he's not stopping anytime soon. He sees big things to come for the Walnut Creek studio, and he can't wait to see where The Perfect Workout is headed next.
Noel Yergovich
Personal Trainer
Noel has always been active and into fitness. Growing up she was into sports, playing soccer, softball, swimming, running, hiking, and doing anything active! Noel became an aerobics instructor after college and continued to play adult softball, run, coach soccer and compete in races.
A good friend of Noel's that had been a part of The Perfect Workout for over 10 years, introduced Noel to our slow-motion strength training. While she had always been into strength training, she was amazed to see the almost instantaneous results once she implemented slow-motion strength training. Having been a fitness instructor before Noel decided she wanted to become a Personal Trainer and after 10 years of being a client, Noel joined the team. "I love the The Perfect Workout and I jumped at the opportunity when it became available."
After getting Certified, Noel joined the East Bay team and now trains clients in Walnut Creek and she loves every second of it. "Working with clients 1-on-1 gives me the chance to inspire others with something I'm passionate about and that will improve their health and quality of life."
Noel is definitely stronger than she's ever. She stopped running a few years ago because of knee pain. But in 2018, she decided to run a half marathon and experienced no pain whatsoever, because her muscles were so strong around her knee joints from her training sessions.
Not only is Noel feeling the difference, but her clients are getting results too. One of her clients has gone through multiple surgeries from breast cancer, and keeps returning as soon as she can because she recognizes the importance of her body being strong for recovery and maintaining a healthy lifestyle moving forward. "I am so inspired by her determination."
Noel loves that she can apply her passion for fitness to her career at The Perfect Workout. "It's a win-win." When she's not in the studio, she is out being active with her three children, whether it be hiking, biking, swimming or playing softball. "I'd love to compete in a Spartan race and really challenge my own personal strength. I'm on a mission to constantly grow, learn, and challenge myself both personally and professionally."
Jason Moore
Personal Trainer
Jason Moore experienced the powerful effects of strength training and nutrition early on in his life. Between the ages of 17 and 18, Jason lost around 80 pounds and was intrinsically motivated to pursue fitness as a career. "Fitness changed my life by transforming my unhealthy habits as a youth and giving me a more positive, confident outlook. I wanted to see others make a similar change."
During Jason's journey to becoming a Certified Personal Trainer, he discovered slow-motion strength training. Even though he had already experienced significant weight loss, after incorporating The Perfect Workout's slow weight lifting method, he lost 6 more pounds and is now able to lift 160 more pounds on the Leg Press than he could when he first began.
Jason ultimately joined The Perfect Workout's team of trainers in April 2019 and now coaches clients in the Walnut Creek studio. He loves seeing his clients progress during their workouts and being a part of their fitness journeys.
One of Jason's clients wanted to become strong enough to maintain her favorite hobby, skiing. During a recent skiing trip, she nearly toppled down the slopes but maintained her balance - a common challenge for seniors- and also avoided collision with another skier. She said she would not have been able to recover had she not been training at The Perfect Workout.
Jason prides himself on being a part of a studio with great trainers that support each other and all of the clients. "I will support you, have fun and laugh with you and make the minutes go by quickly. Sometimes the hardest part of starting something new is just starting, but this workout is such an integral part of making a positive health change. Believe in your ability and let us help you with the rest!"
Anton Lucido
Personal Trainer
Anton grew up knowing beyond a shadow of a doubt that he would become a professional wrestler. However, he  noticed in high school that, no matter how hard he followed Hulk Hogan's advice, he wasn't seven feet tall or weigh 300 pounds. He experimented with weight lifting as a teenager, but wasn't noticing real changes. Then he decided that perhaps he should pick a more realistic goal for a job—so he decided he'd be a Broadway actor! Turns out that wasn't easy either. Weird, right?
That's when Anton went back to pursue his dream of being involved with wrestling but he knew it would take determination. He began taking weight and strength training seriously, and found a love for self-improvement. And ultimately he  became a Professional Wrestling Trainer and never looked back. "If you can be better today in any way, shape, or form than you were yesterday, you will always be on the right track."
Anton began teaching and training others in wrestling in 2015, and discovered a real passion for helping others learn how to better themselves. He realized he could take his passions for weightlifting and teaching others and further his career by entering the world of Personal Training. "I love helping someone grasp something they didn't before. Seeing that spark of understanding is really cool."
In 2018, Anton was selected to join The Perfect Workout and he became a Certified Personal Trainer for the Walnut Creek studio. Anton wakes up each day excited to guide and motivate each one of his clients at The Perfect Workout to safely and effectively pursue their own personal health and fitness goals.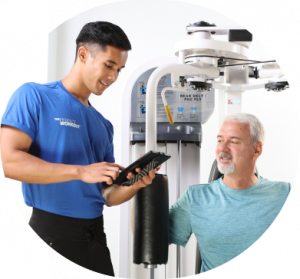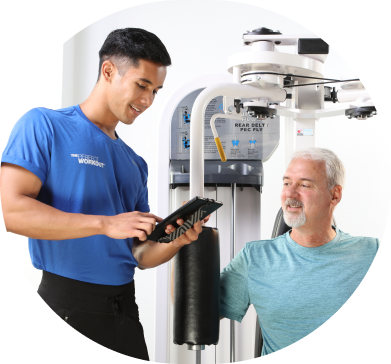 More About Our Walnut Creek Studio
Science-Backed
Our
Certified Personal Trainers
in Walnut Creek are ready to help you achieve your fitness goals with our signature
slow-motion high intensity method
of exercise. Each science-backed workout is
personalized for your goals and any medical needs.
Because each of your workouts is personalized for you under the watchful eye of one of our Certified Personal Trainers in Walnut Creek, it's always a safe challenge for
your
needs.
Guaranteed
The best part? We guarantee results in just 20 minutes, twice a week. Perfect for grabbing a brief, yet effective workout while running errands in the Walnut Creek area.
Proven Results
Over the last 20+ years, we have helped over 40,000 people increase lean muscle mass, lose weight, and so much more. See what kind of results real clients like you have gotten
here
.
We're the largest privately-owned 1-on-1 personal training company in the United States with over 60 locations nationwide.
Our science-backed, slow-motion strength training program has been featured in peer-reviewed scientific journals such as the Journal of Sports Medicine and Physical Fitness, and national media including The Wall Street Journal, NPR, and The New York Times. Proven to be great for both
strength
and
aerobic or cardiovascular benefits
.
Easy-to-join
The best way to learn more about how this safe and effective program can be customized for you is to try it for yourself.
To learn more about our private 1-on-1 sessions in a clinically-controlled environment at our Walnut Creek studio click
here
.
To learn more about our 1-on-1 online virtual training programs that take place in the comfort of your own home click
here
.