If you're looking for a Personal Trainer close to your West Plano home, you've found one! The Perfect Workout's Certified Personal Trainer team helps people of all experience levels and conditions in West Plano to transform their bodies in just 20 minutes, twice a week. Each strength training session, coached 1-on-1 by a Personal Trainer, will give you full body results in minimum time. Schedule a session at the studio located off West Plano Parkway to experience first-hand how slow-motion strength training can help you.
Schedule a Workout
New to The Perfect Workout? You can book an intro workout at the West Plano, TX studio today:
Schedule a Workout
New to The Perfect Workout? You can book an intro workout at the West Plano, TX studio today:
Personal Trainers in West Plano, TX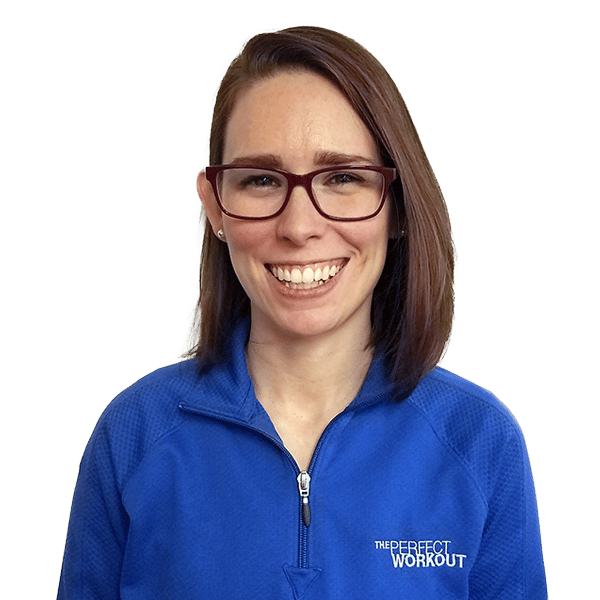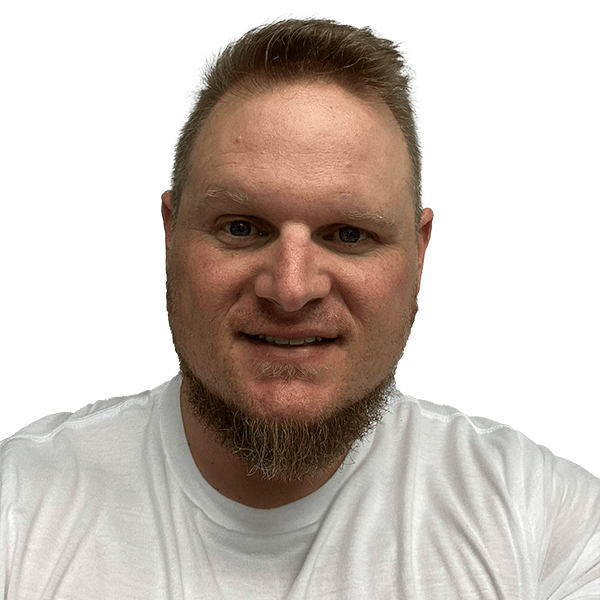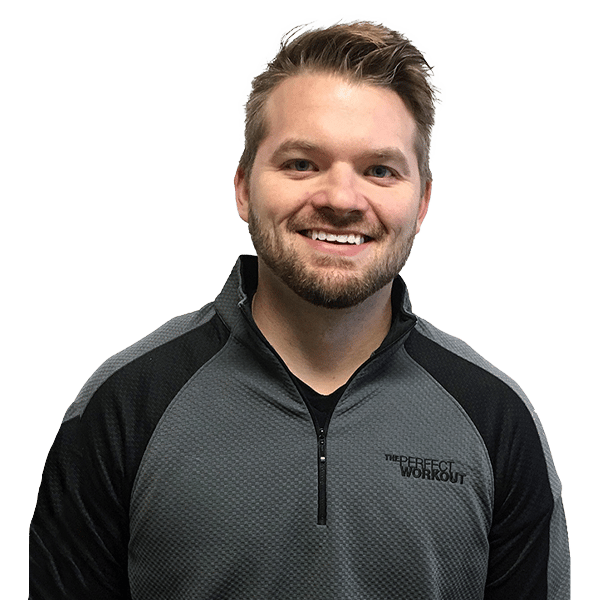 Raechel Larson
Facility Manager
Growing up, Raechel's mom was a Personal Trainer and would bring Raechel to the gym while she taught aerobics classes. As she got older, Raechel stayed active and became involved in dance, which she continues to love and make time for today. Noticing how dance and exercise improved her life, she wanted to help others feel those same improvements. She set her focus on making her passion a career and pursued a Degree in Kinesiology.
After graduating college, Raechel was working at David's Bridal when a trainer from The Perfect Workout, Charlotte, came in for a fitting. In the middle of her fitting, Charlotte took a call from a client to help them with an issue. Raechel was struck by the amount of personal attention and care Charlotte was giving the client, especially on her day off. Raechel decided to check out The Perfect Workout to see learn more about the company. That decision changed her life and her career path.
After going through a tough interview and an intense workout, Raechel felt that her approach aligned with The Perfect Workout's philosophy and environment. She took the next step in her fitness career and joined our team of Personal Trainers in November 2015.
Raechel quickly became one of the first nutrition coaches in the Dallas/Ft. Worth area. In addition to coaching clients through workouts, she guided many of those clients to successful weight loss results. One success led to the next, and her experience as a nutrition coach helped land her a new opportunity with The Perfect Workout as Facility Manager of the West Plano studio.
Being a Personal Trainer and the Facility Manager of a studio is a lot of responsibility, but Raechel feels that being in both roles is extremely rewarding. She loves helping people gain a better quality of life and get stronger both physically and mentally. "The 1-on-1 dynamic allows me to pay special attention to each client's form and make sure they're staying safe."  She and her team love working with clients because they get to see firsthand how slow-motion strength training can be adapted and individualized for anyone. The trainers work together to make sure they are doing the absolute best to apply our method of training to all of the West Plano clients, regardless of age, body type, or fitness level.
As Facility Manager, Raechel loves coming to work and leading such a positive group of people. "My trainers are my family. They do their best every day. We really balance each other's strengths and weaknesses.
In addition to helping clients achieve results, Raechel finds her own fitness constantly improving at The Perfect Workout. "After I graduated from college, I would train for three hours, three times a week. Now, I do 20 minutes, twice a week, and I'm stronger than ever and have better tone all over."
Tim Bolger
Facility Manager
US Army veteran Tim Bolger is proudly serving members at The Perfect Workout to help them reach their fitness goals. Tim served 7 years active duty as a field artillery officer, paratrooper, and military advisor and has traveled to over 35 different countries on 5 continents, including a combat tour in Afghanistan.
Tim left the service in January 2021 and found that after his workday he looked forward to his time at the gym working out afterward. He quickly realized it was what he was most passionate about and set out to become a Certified Personal Trainer. 
"I have really enjoyed developing relationships with each of the members I train.  Watching them hit goals and reach milestones as I guide them along their fitness journey has been very fulfilling for me."
Tim says, "If you are thinking about joining The Perfect Workout as a member, know that you are in the right place with great trainers who want to help you get to your ideal level of fitness in a safe and efficient manner."
Timothy Pickens
Personal Trainer
Timothy has been enamored with working out since he was 15 years old. He was introduced to weight training early on in life and it quickly became his drive and passion. Being a Personal Trainer has been a lifelong dream and he's thrilled to be helping people at The Perfect Workout.
Timothy has experienced a lot of personal success using slow-motion strength training by lowering body fat percentage and putting on a lot of lean muscle and mass. But his members' success is what he strives for each day.
"Al is a member of mine that was having terrible low back pain and balance issues. We have since then eliminated the low back pain and greatly increased his balance! He's super pumped and motivated every time he comes in. Knowing there's going to be more and more improvement with every session."
Timothy believes working 1-on-1 with members I think it's the best way to train. "You get a better connection and can really trigger their focus and motivation."
When someone begins training with Timothy their goals become his goals.
"I won't let them fail, because if they fail that means I fail… and I dont fail! I will hold you accountable and always push you to keep going."
Tyler Frantz
Personal Trainer
The day Tyler's wife whispered the words "We're pregnant!" he became determined to get as healthy as possible. Though he was active, Tyler became even more serious about making changes in order to be the best husband and father he could be.
With a new motivation, he spent countless hours doing cardio at the gym, and then would lift weights afterward. While he reached his goal of getting thinner and losing 35 pounds, he could not seem to gain any muscle.
After trying slow-motion strength training for the first time, he knew it was the missing piece to his own workout regimen. He was so excited to have found such an incredible method. Not only  was he more motivated than ever to remain in shape, he decided he wanted to share this lifestyle with others. Tyler became certified with The Perfect Workout and joined the West Plano team as a Personal Trainer, helping each of his clients to become the best version of themselves.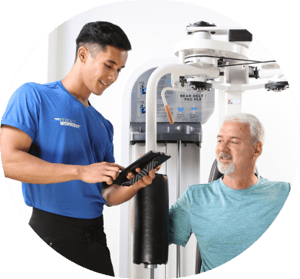 More About Our Plano Studio
Science-Backed
Our
Certified Personal Trainers
in West Plano are ready to help you achieve your fitness goals with our signature
slow-motion high intensity method
of exercise. Each science-backed workout is
personalized for your goals and any medical needs.
Because each of your workouts is personalized for you under the watchful eye of one of our Certified Personal Trainers in West Plano, it's always a safe challenge for
your
needs.
Guaranteed
The best part? We guarantee results in just 20 minutes, twice a week. Perfect for grabbing a brief, yet effective workout while running errands in the West Plano area.
Proven Results
Over the last 20+ years, we have helped over 40,000 people increase lean muscle mass, lose weight, and so much more. See what kind of
results
real members like you have gotten.
We're the largest privately-owned 1-on-1 personal training company in the United States with over 60 locations nationwide.
Our science-backed, slow-motion strength training program has been featured in peer-reviewed scientific journals such as the Journal of Sports Medicine and Physical Fitness, and national media including The Wall Street Journal, NPR, and The New York Times. Proven to be great for both
strength
and
aerobic or cardiovascular benefits
.
Easy-to-join
The best way to learn more about how this safe and effective program can be customized for you is to try it for yourself.
Learn more about our private 1-on-1 sessions in a clinically-controlled environment at our West Plano studio
.
Learn more about our 1-on-1 online virtual training programs that take place in the comfort of your own home.