Personal Training Studio

Wilmette, IL
The Perfect Workout Wilmette is a private fitness studio, with Personal Trainers certified and ready to help you achieve your fitness goals. Just up the street from Old Orchard Shopping Center, off Skokie Road is an opportunity for you to change the way you exercise. For over 20 years, The Perfect Workout has been customizing slow strength training workouts to individual needs and fitness levels. Welcoming all ages and fitness levels, The Perfect Workout Wilmette has the ideal workout for you! Schedule a workout with a trainer today. How It Works
444 Skokie Blvd #210
Wilmette, IL 60091

| | |
| --- | --- |
| Monday | |
| Tuesday | |
| Wednesday | |
| Thursday | |
| Friday | |
| Saturday | |
Trainers At This Studio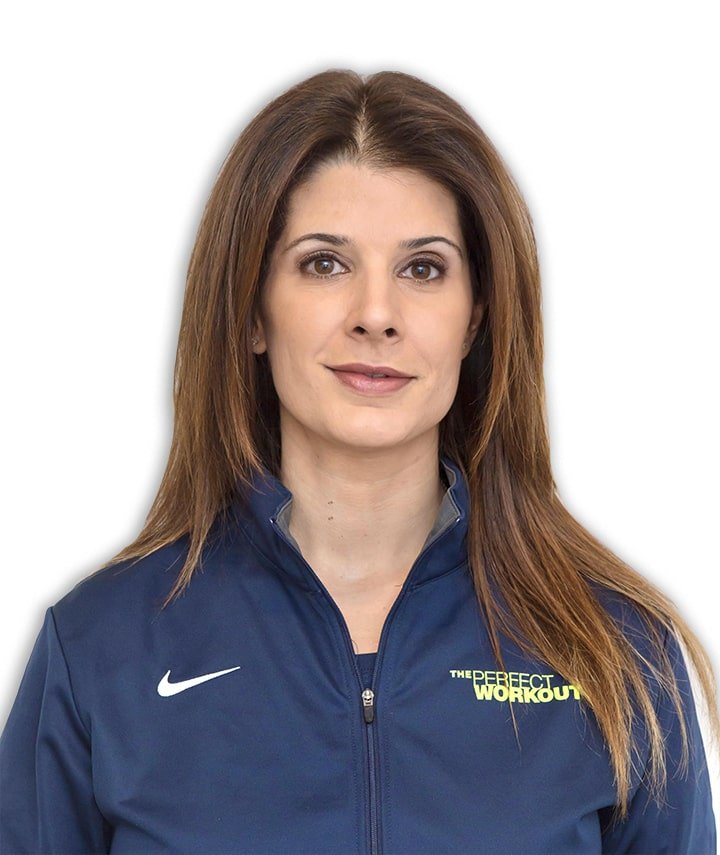 Vicky Perna
Facility Manager
Personal Trainer at:
Wilmette, IL

Wife and mother of two, Vicky Perna has always been in the gym, living out her passion for fitness. Some of her most impactful moments in her personal fitness journey have been in 1-on-1 training sessions with her own Personal Trainer. "The level of motivation and support I received was life changing, and I realized that helping people reach their fitness goals is what I wanted to pursue."
Vicky took her passion for working with people and fitness and decided to get certified to become a Personal Trainer. She received her NASM CPT and later was chosen to join The Perfect Workout where she became certified in Slow-Motion Strength Training. Now, Vicky trains clients in our Wilmette studio.
One of Vicky's clients joined The Perfect Workout to get stronger. After working together in their personal training sessions, Vicky has helped gain enough strength to push over 400lbs on the leg press. "That is an amazing accomplishment. She worked really hard every week and she reached her goal. We are continuing to create new goals and crush them!"
Slow motion strength training is a game-changer. It is safe, efficient, and effective. It is awesome!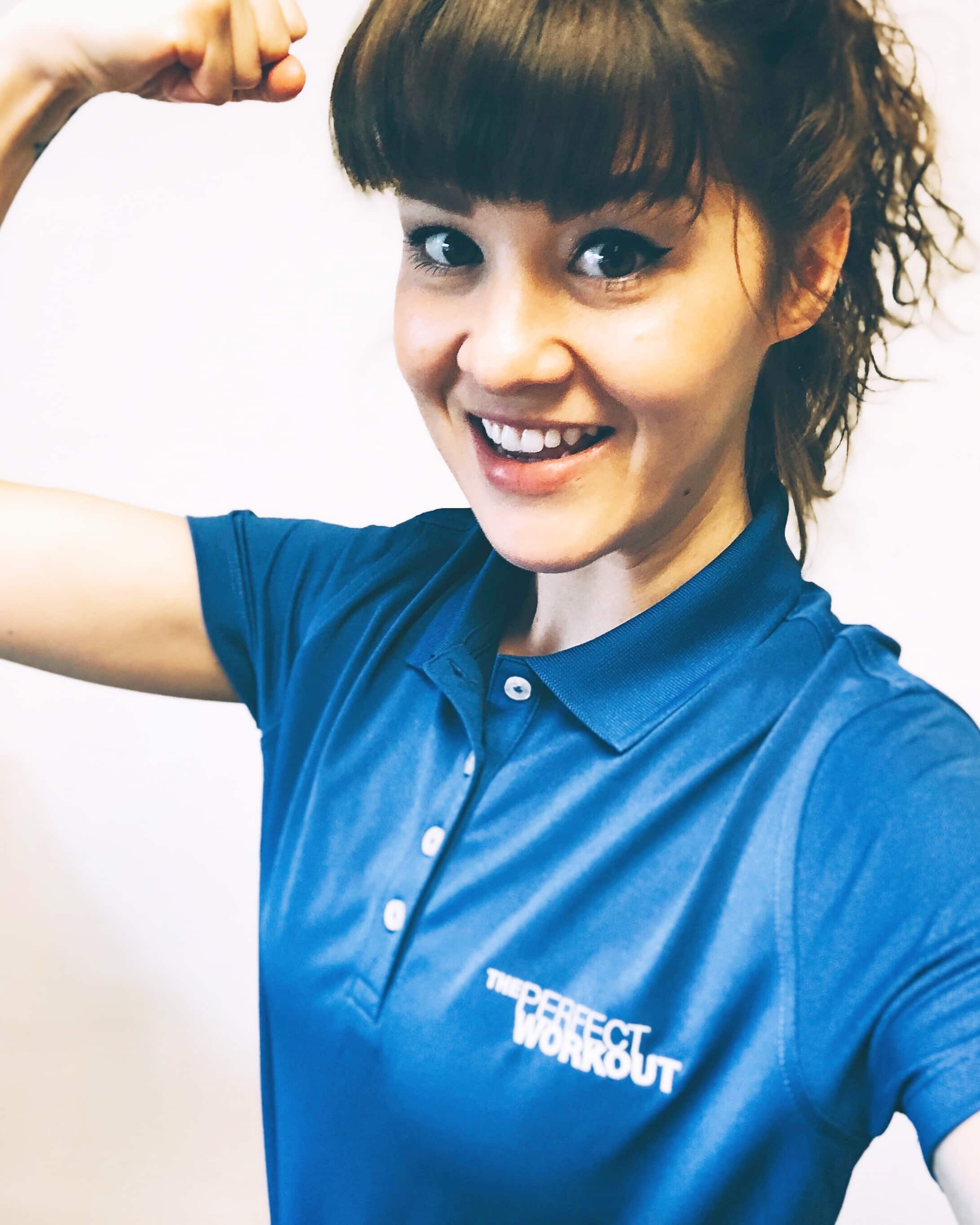 Erin Leek
Facility Manager
Personal Trainer at:
Northbrook, IL
Wilmette, IL

Originally from Fort Worth, TX, Erin became an athlete at an early age, running cross-country, track, playing volleyball, and dancing. She was a 911 dispatcher for 6 years where she got to play an important part in helping others, yet she craved a more active role changing others' lives. She felt like exercise, sports, and proper nutrition always made her feel incredible and so she set out to shift careers into Personal Training where she could help people feel the same!
Erin actually began to look at fitness as a vocation while she was attending school at the Chicago School of Violin Making. During that time, she began learning more and more about exercise and other components that would help her coach others to live a healthy lifestyle.
While studying for her ACE and NASM Personal Trainer certifications, Erin was introduced to The Perfect Workout. She instantly thought, "I could really see myself training clients in this methodology and build a career here." So, she began! In late 2018, Erin went through her slow-motion strength training certification and joined the Park Ridge and Wilmette studios where she incorporated her passion to help people and share the benefits of being healthy.
Erin's decision to join The Perfect Workout and shift careers was instantly gratifying. "One of my very first clients told me she's been taking less heart medication since starting at The Perfect Workout. Helping people lose weight is awesome, but helping someone in that capacity is a benefit I never expected. It feels amazing."
Incorporating slow-motion workouts has helped Erin personally as well. "I have never been so toned in my life and I have more endurance than I did in my teens. I've even noticed mental and emotional health benefits!" Having spent a lot of her teenage years as a long-distance runner, Erin has dealt with chronic knee pain to which she assumed she would always have. Now that she's strengthened the muscles in her legs from slow motion strength training, the pain has gone away.
Erin's passion and commitment to The Perfect Workout earned her an exciting promotion to Facility Manager. She currently leads the Wilmette studio which is one of the largest studios in the Chicago area. "I love my studio and the minimalistic style of it. We keep our studio free of distractions so our clients can come in and get a good workout every time."
With a vision to always progress and never stop growing, Erin plans on leading her team to new successes both personally and professionally. "Working with my trainers is so rewarding. Being a leader feels empowering and I hope to guide them all to become leaders as well."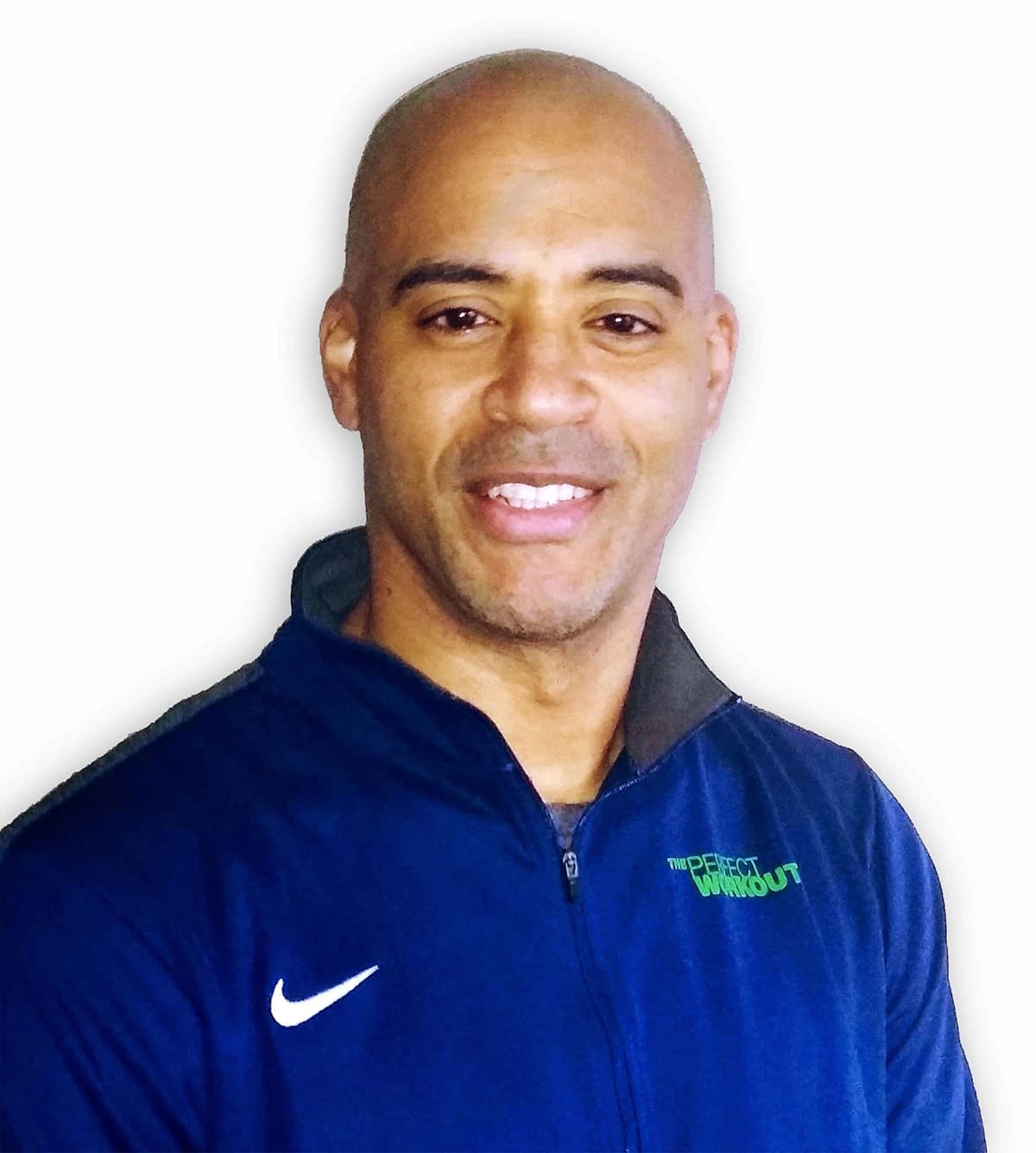 Drew Lanum
Personal Trainer
Personal Trainer at:
Wilmette, IL

Chicago native, Drew Lanum grew up competing in football, basketball, baseball, tennis, golf and soccer. Being in traditional sports, he was introduced to traditional methods of strength training.
During one of his traditional strength training sessions, Drew hurt his back, re-injuring a degenerative disc. This setback forced him to take a step back and reevaluate the way he exercised. In his research, he uncovered the concept of slow-motion strength training. Having spent so many years working out for hours in the gym, he was a little skeptical that 20 minutes, twice a week could have a significant impact on his fitness journey.
He tried the workout, and was sold from the first moment of muscle success. After consistently training with the slow-motion protocol, and seriously cutting back on his workout time, Drew set out to become a certified Personal Trainer for The Perfect Workout. Now he gets to share this life-changing method with his clients in Wilmette and help them reach fitness levels they have never even imagined in a safe and efficient way. "It honestly couldn't get any better."