If you're looking for the best Personal Trainers in Wilmette, you've found them! The Perfect Workout's Certified Personal Trainer team helps people of all experience levels and conditions in Wilmette to transform their bodies in just 20 minutes, twice a week. Each strength training session, coached 1-on-1 by a Personal Trainer, will give you full body results in minimum time. Find this private studio just up the street from Old Orchard Shopping Center, off Skokie Road.
Schedule a Workout
New to The Perfect Workout? You can book an intro workout at the Wilmette, IL studio today:
Schedule a Workout
New to The Perfect Workout? You can book an intro workout at the Wilmette, IL studio today:
Personal Trainers in Wilmette, IL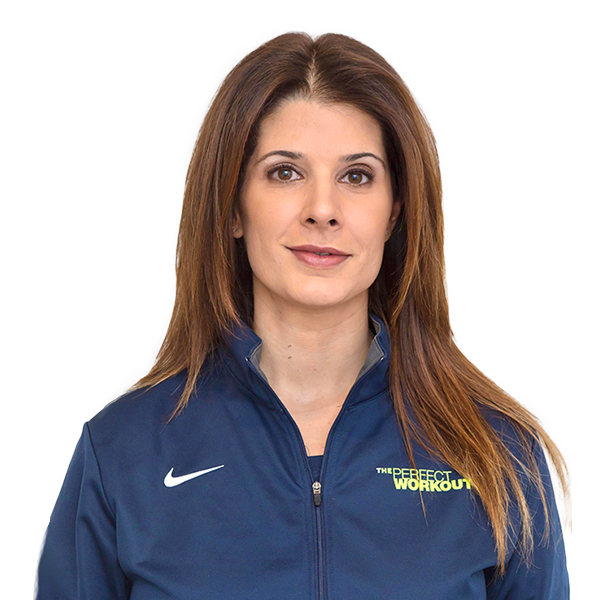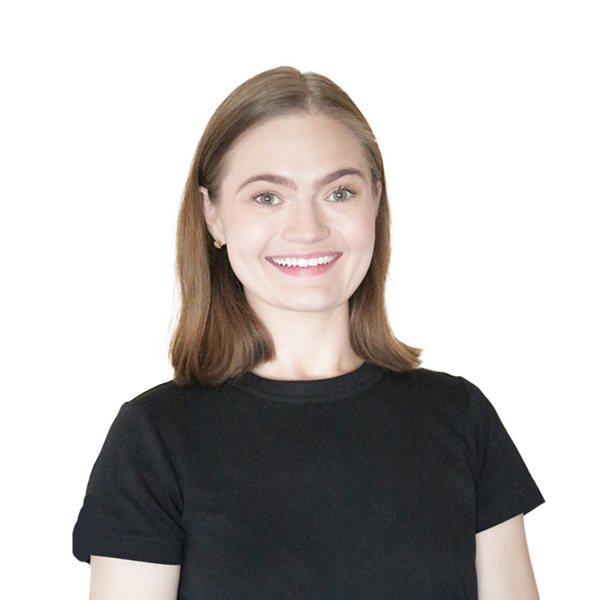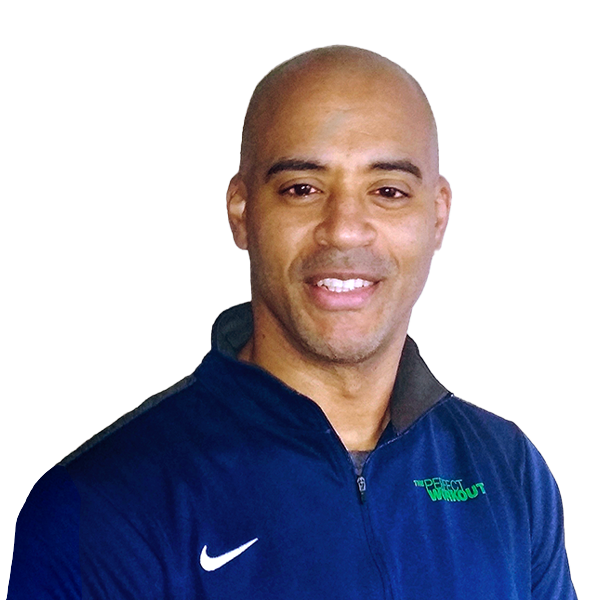 Vicky Perna
Facility Manager
Wife and mother of two, Vicky Perna has always been in the gym, living out her passion for fitness. Some of her most impactful moments in her personal fitness journey have been in 1-on-1 training sessions with her own Personal Trainer. "The level of motivation and support I received was life changing, and I realized that helping people reach their fitness goals is what I wanted to pursue."
Vicky took her passion for working with people and fitness and decided to get certified to become a Personal Trainer. She received her NASM CPT and later was chosen to join The Perfect Workout where she became certified in Slow-Motion Strength Training. Now, Vicky trains clients in our Wilmette studio.
One of Vicky's clients joined The Perfect Workout to get stronger. After working together in their personal training sessions, Vicky has helped gain enough strength to push over 400lbs on the leg press. "That is an amazing accomplishment. She worked really hard every week and she reached her goal. We are continuing to create new goals and crush them!"
Slow motion strength training is a game-changer. It is safe, efficient, and effective. It is awesome!
Alexandra Etheridge
Personal Trainer
Drew Lanum
Personal Trainer
Chicago native, Drew Lanum grew up competing in football, basketball, baseball, tennis, golf and soccer. Being in traditional sports, he was introduced to traditional methods of strength training.
During one of his traditional strength training sessions, Drew hurt his back, re-injuring a degenerative disc. This setback forced him to take a step back and reevaluate the way he exercised. In his research, he uncovered the concept of slow-motion strength training. Having spent so many years working out for hours in the gym, he was a little skeptical that 20 minutes, twice a week could have a significant impact on his fitness journey.
He tried the workout, and was sold from the first moment of muscle success. After consistently training with the slow-motion protocol, and seriously cutting back on his workout time, Drew set out to become a certified Personal Trainer for The Perfect Workout. Now he gets to share this life-changing method with his clients in Wilmette and help them reach fitness levels they have never even imagined in a safe and efficient way. "It honestly couldn't get any better."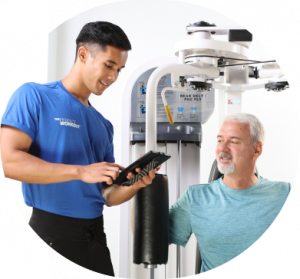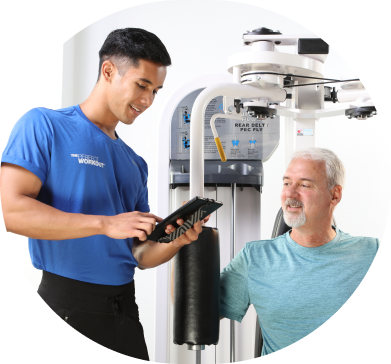 More About Our Wilmette Studio
Science-Backed
Our
Certified Personal Trainers
in Wilmette are ready to help you achieve your fitness goals with our signature
slow-motion high intensity method
of exercise. Each science-backed workout is
personalized for your goals and any medical needs.
Because each of your workouts is personalized for you under the watchful eye of one of our Certified Personal Trainers in Wilmette, it's always a safe challenge for
your
needs.
Guaranteed
The best part? We guarantee results in just 20 minutes, twice a week. Perfect for grabbing a brief, yet effective workout while running errands in the Wilmette area.
Proven Results
Over the last 20+ years, we have helped over 40,000 people increase lean muscle mass, lose weight, and so much more. See what kind of results real clients like you have gotten
here
.
We're the largest privately-owned 1-on-1 personal training company in the United States with over 60 locations nationwide.
Our science-backed, slow-motion strength training program has been featured in peer-reviewed scientific journals such as the Journal of Sports Medicine and Physical Fitness, and national media including The Wall Street Journal, NPR, and The New York Times. Proven to be great for both
strength
and
aerobic or cardiovascular benefits
.
Easy-to-join
The best way to learn more about how this safe and effective program can be customized for you is to try it for yourself.
To learn more about our private 1-on-1 sessions in a clinically-controlled environment at our Wilmette studio click
here
.
To learn more about our 1-on-1 online virtual training programs that take place in the comfort of your own home click
here
.