How Long Does it Take to Build Muscle?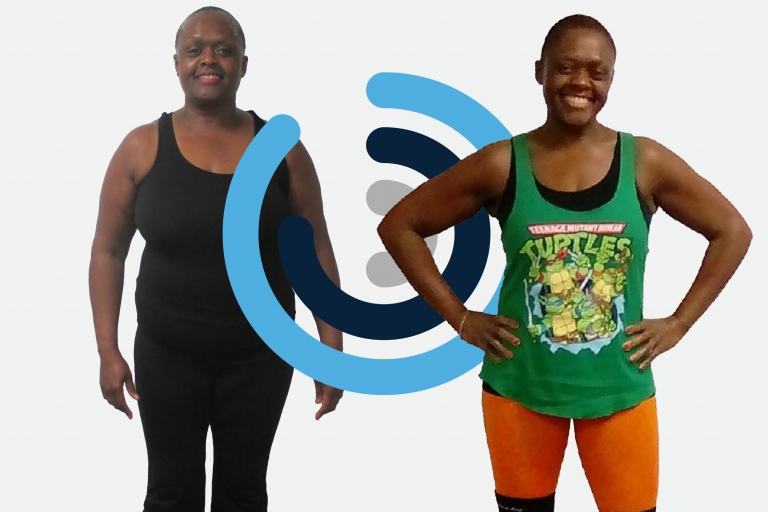 "When will I see results?"

This is one of the most commonly-asked questions when someone starts The Perfect Workout. It's also one of the most challenging questions to answer.
The answer is complex because it's based on many factors. Also, "results" could mean many different things: fat loss, added strength, more energy, better sleep, or visible muscle growth.
It's safe to say most people want to be able to see some muscle definition. So, in this article, we will discuss what the research says on when you should start noticing muscle growth, what are not signs of muscle growth, and how that timeline can be expedited.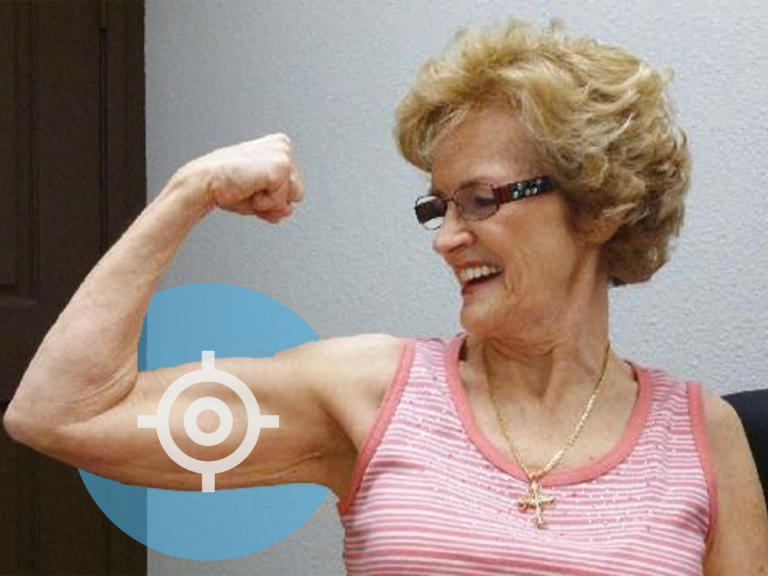 Before we deep dive into all things muscle growth, it's important to keep this in mind – strength training is not just for growing bigger muscles. In fact, strength training does so much more for your overall health and longevity than simply looking toned and muscular.
Here are some good reasons to build muscle:
Avoid muscle loss
Avoid metabolic rate reduction
Increase muscle mass
Increase metabolic rate
Reduce body fat
Increase bone mineral density
Improve glucose metabolism
Increase gastrointestinal transit speed
Reduce resting blood pressure
Improve blood lipid levels
Reduce low back pain
Reduce arthritic pain
Reduce depression
As you can see from all those benefits, building muscle isn't just for looks. But if you are concerned about getting "big and bulky" or want more information on how strength training affects men vs women, this might be the article for you.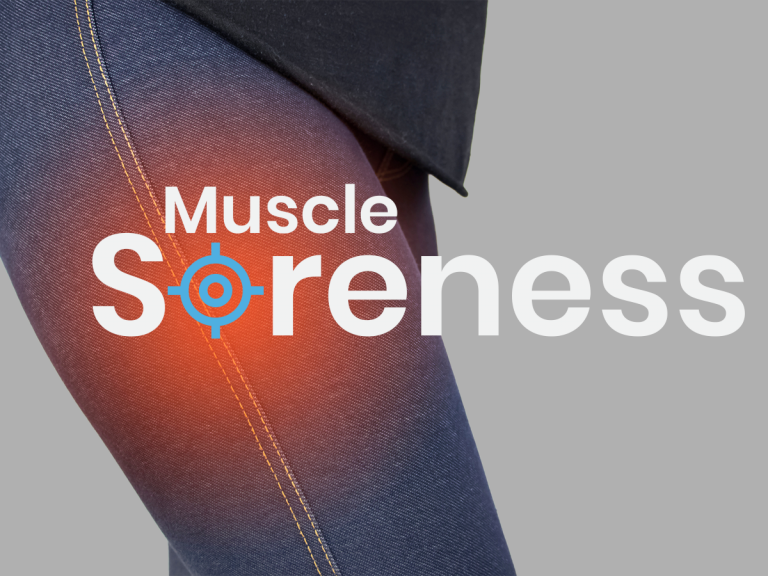 Misleading Signs of Muscle Growth
Muscle growth starts almost immediately when strength training begins. However, gaining a noticeable amount of muscle takes a little longer. Before discussing a timeline, let's talk about what are NOT indicators of growing muscles.
"I like being sore the next day because I know I did something."
Most of us have said or felt this way after a workout.
Soreness, although gratifying for some, is not a sign of whether or not you stimulated your muscles to grow. Read that again.
Sore muscles simply indicate that you did something new or unusual for your muscles.
Walking 20 miles in a day would likely cause most of us to have sore leg muscles, but it won't help to grow your muscles.
Being able to lift increasingly heavy weights is typically a sign that your muscle cells are becoming larger. The exception to this is at the start of a new training program or regimen while your body learns to lift weights efficiently.
For the first few weeks, people gain strength due to neurological adaptations. In other words, the nervous system becomes more efficient and effective at stimulating coordinated movement on the exercises. This makes the movement [lifting heavy weights] more automatic and seemingly easier.
After a few weeks, gaining strength is primarily a result of muscle growth and less due to deceptive neurological adaptations.
The post-workout muscle "pump"
One of our favorite parts of the strength training experience is having swollen muscles following the workout.
Why?
It's aesthetically pleasing (and we're all a little guilty of checking ourselves out in the mirror once or twice after the workout). This effect, known as "transient hypertrophy," is due to a short-term increase of blood plasma in and around muscle cells. It gives the muscles a temporary appearance of looking larger and more shapely … aka, the "pump."
The pump only lasts a few hours and isn't a direct indicator of muscle growth.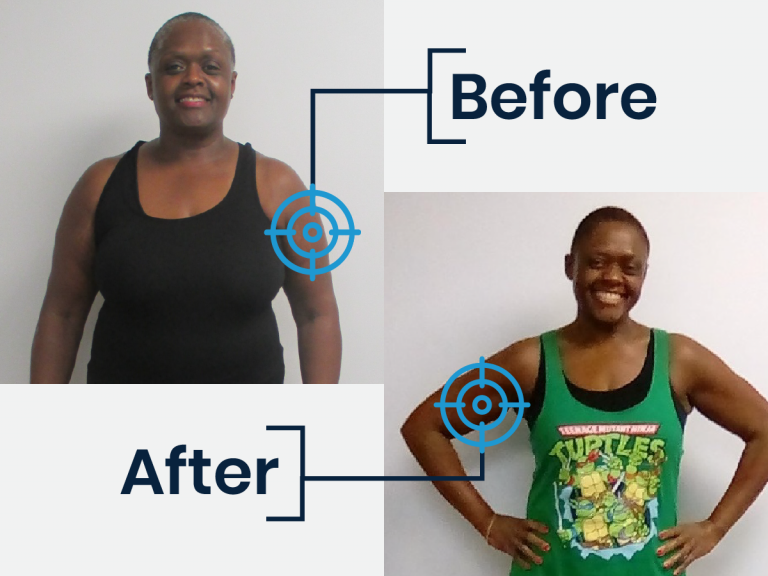 How Long Does It Take to Build Muscle?
Building muscle takes time and most people begin to notice physical results, or "noticing their muscles" after about 3-5 weeks. However, muscles begin getting stronger within the first week of strength training and continue to get stronger with consistent workouts.

Now that we know muscle soreness and a post-workout mirror check aren't reliable ways to gauge muscle growth, how do we know when we're building muscle? And how long does it all take?
The muscle growth timeline was studied by researchers at the University of Oklahoma. CT scans were conducted weekly on men who started a strength training program. Similar to The Perfect Workout, the participants in this study trained twice a week.
After just one week, muscle fibers became 3.5% thicker.
Muscles grew steadily after that point:
4.5% larger at the end of week 2
6% at the end of week 3
6.7% at the end of week 4
8% at the end of week 5
Finished at 9.6% larger at the end of the study (eight weeks)
The conclusions are that muscle growth starts immediately and steadily continues after that point.
You might be thinking, but when will I be able to see more muscle definition? When is it noticeable?
Researchers noted that about 7-8% growth is the point when this change can be seen. According to the study, this should take about 3-5 weeks to start noticing muscle growth. And according to exercise researcher Dr. Ellington Darden, "Genetically gifted men can probably reach their maximum size in 24 months." (Read: not the norm.)
How can people notice initial changes in muscle size?
Common ways to see this is clothes fitting differently, pants feeling tighter in the thigh or hip area, or "new" muscle lines appearing in the thighs or arms.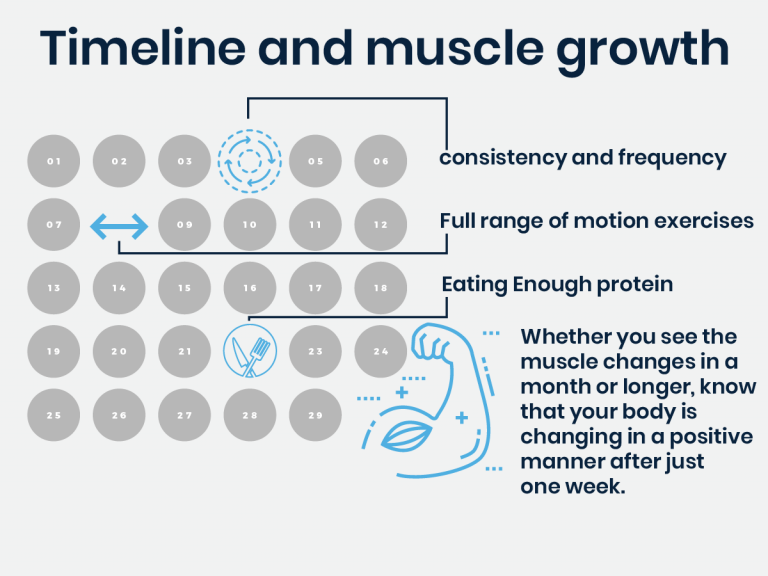 How to Build Muscle Faster
The timeline of 3-5 weeks is when you could start to see muscle growth. That timeline could be longer. Part of that timeline and how much muscle you grow in general, is largely determined by your training habits, other complementary habits, and genetics.
Genetics and biology do play a role in your potential for muscle growth, as discussed in our article about the differences between male and female muscle growth. In Dr. Ellington Darden's book, The New High Intensity Training, he discusses genetic potential for muscle growth.
In short, the length of major muscles determine genetic potential for muscle growth because longer muscles can be wider and wider muscles lead to more volume. So you can't do much about those sorts of things. But there are three key things you can do.
Here are three factors in your control that impact how much muscle you grow and how quickly you notice it.
1. Exercise consistency and frequency
How much exercise you do is a big factor in determining the amount of muscle growth. Training three times per week will likely increase muscle growth quicker than training once or twice per week.
Of course, you can plan to train three times per week, but if you are frequently missing sessions, those plans won't convert to actual results.
It's also important to know that training three times a week would only be beneficial if you're trying to get bigger-sized muscles and that strength for longevity and better health is separate and sufficient with 1-2 workouts a week.
2. Full range of motion exercises.
The most common strength training error we see in gyms is a lack of full movement. For example, you might see this in a dumbbell curl where the person only lowers the weight halfway down before starting the next rep.
The vast majority of studies comparing full movement to partial movement show that lifting the full movement enhances muscle growth.
3. Eating enough protein.
Protein is broken down by the body into amino acids, which are used to repair and rebuild muscle tissue following workouts. The amount of protein you consume is critical to your rate of muscle growth.
Your daily intake in grams should be equal to or greater than your weight (lbs.) multiplied by 0.75.
For example, if you weigh 150 lbs., you should eat at least 113 grams of protein each day (150 x 0.75 = 113). If you weigh 200 lbs, eat at least 150 grams per day (200 x 0.75 = 150).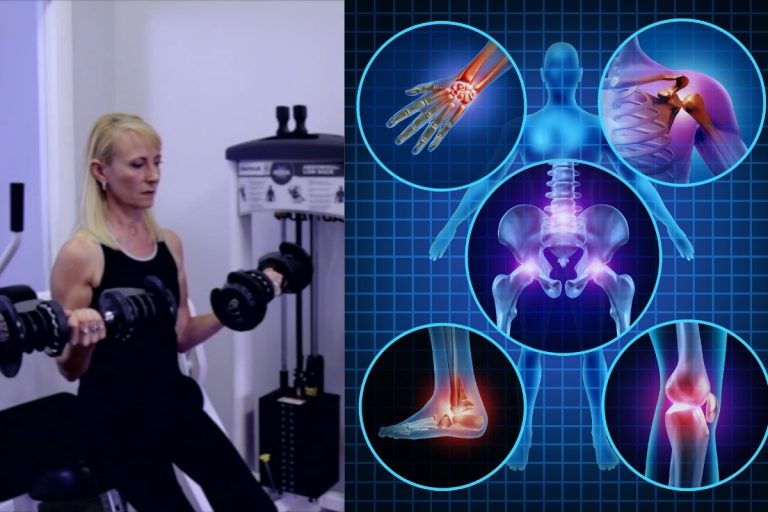 DeFreitas, J.M., Beck, T.W., Stock, M.S., Dillon, M.A., & Kasishke, P.R. (2011). An examination of the time course of training-induced skeletal muscle hypertrophy. European Journal of Applied Physiology. DOI 10.1007/s0042-011-1905-4.
Deldicque, L. (2020). Protein intake and exercise-induced skeletal muscle hypertrophy: an update.
Lemon, P. W. (2000). Beyond the zone: protein needs of active individuals. Journal of the American College of Nutrition, 19(sup5), 513S-521S.
Schoenfeld, B.J., Contreras, B., Krieger, J., Grgic, J., Delcastillo, K., Belliard, R., & Alto, A. (2018). Resistance training volume enhances muscle hypertrophy but not strength in trained men. Medicine & Science in Sports & Exercise.
Schoenfeld, B.J. & Grgic, J. (2020). Effects of range of motion on muscle development during resistance training interventions: a systematic review. SAGE Open. 
Schoenfeld, B.J., Ogborn, D., & Krieger, J.W. (2017). Dose-response relationship between weekly resistance training in muscle mass: a systematic review and meta-analysis. Journal of Sports Sciences, 35(11), 1073-1082.
Campbell, W.,Crim, M., Young,V. and Evans,W. (1994). Increased energy requirements and changes in body composition with resistance training in older adults. American Journal of Clinical Nutrition, 60: 167-175. 
Evans, W. and Rosenberg, I. (1992) Biomarkers, New York: Simon and Schuster. Forbes, G. B. (1976). "The adult decline in lean body mass," Human Biology, 48: 161-73. 
Harris, K. and Holly R. (1987). Physiological response to circuit weight training in borderline hypertensive subjects. Medicine and Science in Sports and Exercise, 19: 246-252. 
Hurley, B. (1994). Does strength training improve health status? Strength and Conditioning Journal, 16: 7-13. 
Hurley, B., Hagberg, J., Goldberg, A., et al. (1988). Resistance training can reduce coronary risk factors without altering VO2 max or percent body fat. Medicine and Science in Sports and Exercise, 20: 150-154. 
Keyes, A., Taylor, H.L. and Grande, F. (1973). "Basal Metabolism and Age of Adult Man," Metabolism, 22: 579-87. 
Koffler, K., Menkes, A. Redmond, W. et al. (1992). Strength training accelerates gastrointestinal transit in middle-aged and older men. Medicine and Science in Sports and Exercise, 24: 415-419. 
Menkes, A., Mazel, S., Redmond, R. et al. (1993). Strength training increases regional bone mineral density and bone remodeling in middle-aged and older men. Journal of Applied Physiology, 74: 2478-2484. 
Risch, S., Nowell, N. Pollock, M., et al. (1993). Lumbar strengthening in chronic low back pain patients. Spine, 18: 232-238. 
Singh, N., Clements, K. and Fiatarone, M. A randomized controlled trial of progressive resistance training in depressed elders. Journal of Gerontology, 52 A (1): M 27 – M 35. 
Stone, M., Blessing, D., Byrd, R., et al. (1982). Physiological effects of a short term resistive training program on middle-aged untrained men. National Strength and Conditioning Association Journal, 4: 16-20. 
Tufts University Diet and Nutrition Letter, (1994). Never too late to build up your muscle. 12: 6-7 (September). 
Westcott, W. and Guy, J. (1996). A physical evolution. Sedentary adults see marked improvements in as little as two days a week. IDEA Today, 14 (9): 58-65. 
Wayne L. Westcott, Ph.D., C.S.C.S, is Fitness Research Director at the South Shore YMCA in Quincy, MA. He is strength training consultant for numerous national organizations, such as the American Council on Exercise, the American Senior Fitness Association, and the National Youth Sports Safety Foundation, and editorial advisor for many publications, including Prevention, Shape, and Club Industry magazines. 
He is also author of 20 fitness books including the new releases, No More Cellulite, Building Strength and Stamina, Strength Training Past 50, Strength Training for Seniors, Complete Conditioning for Golf, and Strength and Power for Young Athletes
Living with elevated cortisol levels can feel like a battle against your own body…
Read More »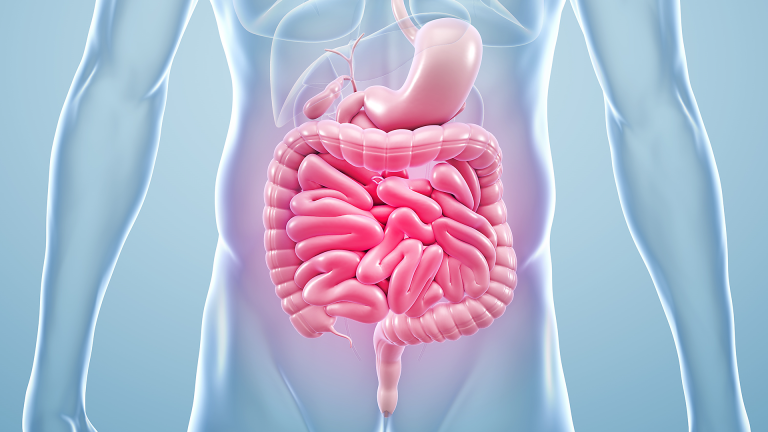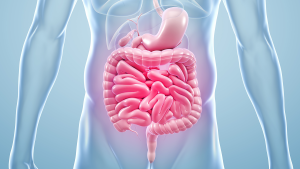 Did you know, your gut is home to over 1,000 bacterial species…
Read More »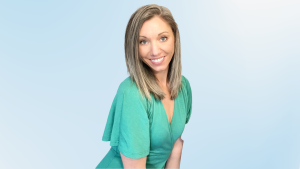 Certified in group fitness, functional training, & Slow Motion Strength Training…
Read More »