Living longer, stronger & smarter with founder Matt Hedman PT. III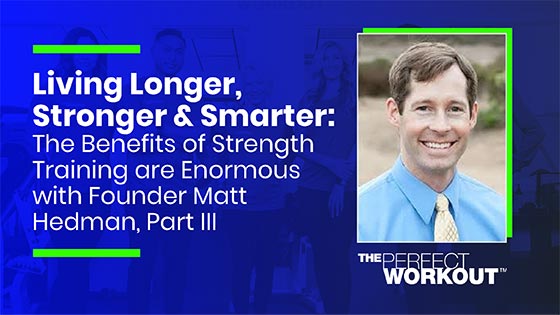 Patient: "I need something that is going to help me live longer, get stronger, become healthier, remain injury-free and help my brain stay sharp as I get older. Do you have something for that?
Doctor: "Yes!"
Patient: "Great! What's this magic pill called?"
Doctor: "Slow-Motion Strength Training."
If you have any desire to age with strong bones and muscles, feel healthy and alive, add more enjoyable years to your life… and get smarter along the way… You have to do slow-motion strength training, and here's why:
—
Matt Hedman had a relatively severe shoulder problem that caused him a lot of pain prior to starting slow-motion strength training, and his knees were just sensitive.
"I was never able to do strength training and work my leg muscles as hard or as effectively as they could have been."
Many of our clients come to us with a pre-existing injury, chronic joint pain or have been avoiding exercise in order to avoid further injuries.
One huge benefit of our exercise method is it allows him (and many others) to train all of his muscles, including those muscles that involve his "problem area" joints, the shoulder and knees.
Slow-motion strength training is safer than other methods for the joints and connective tissues because it minimizes the impact forces on the joints.
Newton's 2nd Law helps to explain this: Force = Mass x Acceleration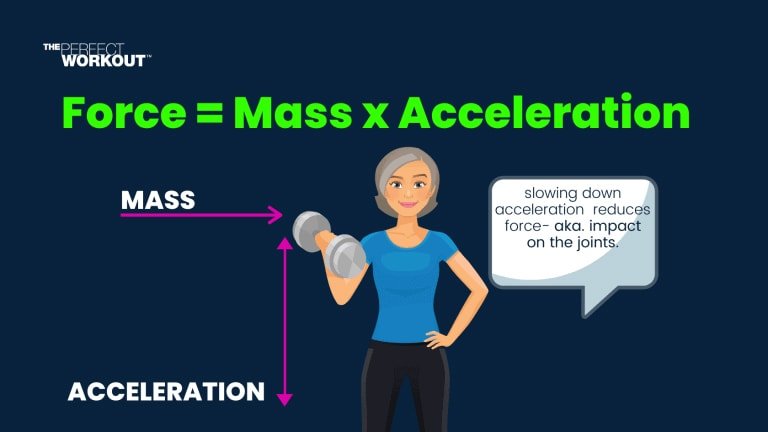 How this applies to exercise:
Mass: the amount of weight you're pushing or pulling
Acceleration: How quickly you're moving the weight
Because Slow-Motion Strength training essentially eliminates momentum during lifting speeds, it slows acceleration and ultimately reduces force- or impact on the joints. Making it one of, if not the safest way to exercise for healthy and injured bodies.
Living with stronger bones
Matt's grandmother passed away from the effects of Osteoporosis. (Read More about this story) So, Matt continuously encourages his own mother, and any other woman that is concerned about Osteoporosis, to do strength training because of the power it has to improve bone strength.
There are studies showing that effective strength training can have significant positive benefits on bone density, osteoporosis and osteopenia (a precursor to osteoporosis).
All adults, particularly those in their middle age or older, want to maintain their bone density because when you have too little, it's easier for bones to break.
Some studies actually show strength training reverses bone mineral density loss and over the years we've helped a number of clients to reverse their osteoporosis and normalize bone density levels.
Many of our clients who have been diagnosed with osteoporosis also get prescribed medications and that's not something that they necessarily want to do. It often becomes a goal to either not have to take Fosamax (or other medic medications related to osteoporosis) or to get off of those medications.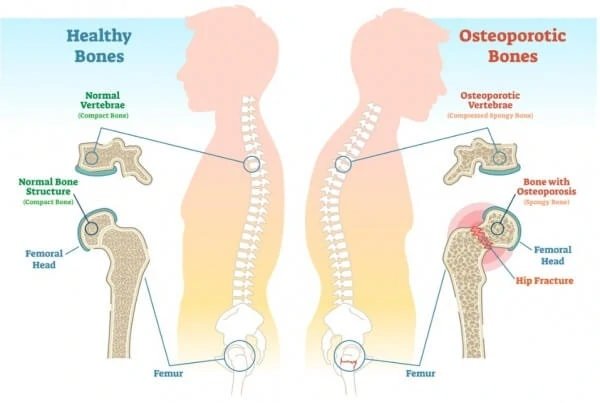 Strength training makes you smarter?
We know that strength training produces a lot of physical benefits such as increased strength and building bone density.
But what if it could actually improve your cognitive health? What if lifting weights made you smarter?
One study (1) done in 2017 looked at adults at least 55 years old, and had:
One group doing strength training
Another group doing some computer version of brain training (puzzles, sudoku, etc.)
Another group doing stretching, or something that hadn't been shown to improve brain function. (control group)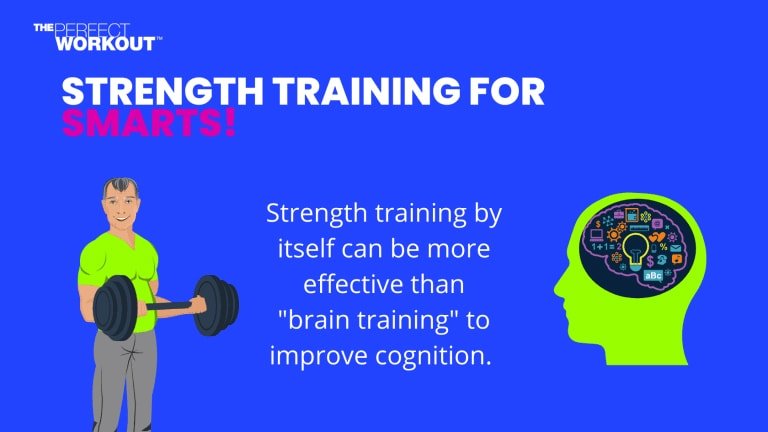 After six months, strength training by itself was the most effective intervention in all the major areas, including improvements in memory and improvements in Alzheimer's disease score- which predicts the risk for developing Alzheimer's.
You would think "brain training" would have been the winner, but strength training beat it. If you look at the evidence, it probably makes you a little smarter and, and less likely to develop Dementia.
And it only takes 20 minutes twice a week to be effective for this.
"One reason why a lot of people exercise is because they think they're going to live longer. And, and with strength training, we may have some evidence for that."
Penn State University did a 15 year study (2)on people 65 years or older who did strength training at least twice a week.
30,000 people were observed over 15 years, all 65 or older, and at the end of the 15 years, the people who didn't strength train twice a week were almost twice as likely to be dead at the end of the 15 years compared to the people that did strength training twice a week.
That's a big deal.
Strength training was also shown to have significant impacts on some of the major causes of death. It was associated with preventing one in five of every cardiovascular deaths like heart attacks and every two out of every five cancer deaths.
That's 40% less likely to die of cancer and 20% less likely to die of heart disease!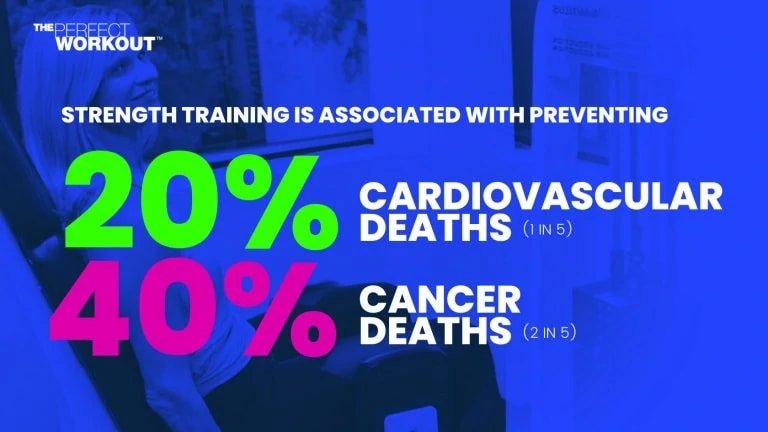 More healthy years of living longer
If you live longer but the end of your life is spent feeling sick and miserable, what's the point?
If strength training can make your lifespan longer, we're even more confident it's going to make your healthspan longer. In other words, more healthy years of living longer.
How so?
Strength training improves a lot of disease markers, including for:
Alzheimer's
Cardiovascular disease
Risk for Diabetes
Therefore, strength training not only improves your strength, it improves your overall health. So you can live a longer, healthier, more fruitful life.
Not only do we have 20+ years of anecdotal evidence at The Perfect Workout with our own clients, we have some plausible evidence showing that slow-motion strength training is a resource for people that will:
Help you live longer
Reduce your likelihood to have a heart attack or die from heart disease
Reduce likelihood to die from cancer
Reduce likelihood to get Diabetes less likely to die from, you know, other factors as well.
Increase the healthspan and lifespan, giving you more enjoyable years of living
Probably make you smarter
"How could anybody say no to a longer and healthier life only takes twice to 20 minutes, twice a week?
The benefits are enormous."
Mavros, Y., Gates, N., Wilson, G. C., Jain, N., Meiklejohn, J., Brodaty, H., … & Baker, M. K. (2017). Mediation of cognitive function improvements by strength gains after resistance training in older adults with mild cognitive impairment: outcomes of the study of mental and resistance training. Journal of the American Geriatrics Society, 65(3), 550-559.
Kraschnewski, J.L., Sciamanna, C.N., Poger, J.M., Rovniak, L.S., Lehman, E.B., Cooper, A.B., … Ciccolo, J.T. (2016). Is strength training associated with mortality benefits? A 15 year cohort study of US older adults. Preventative Medicine, 87, 121-127.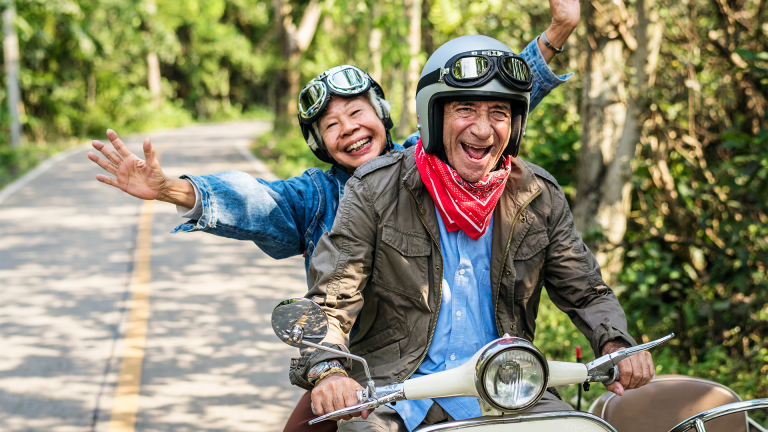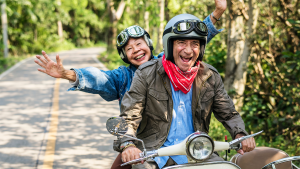 We're shining a spotlight on an often-overlooked yet scientifically-proven key…
Read More »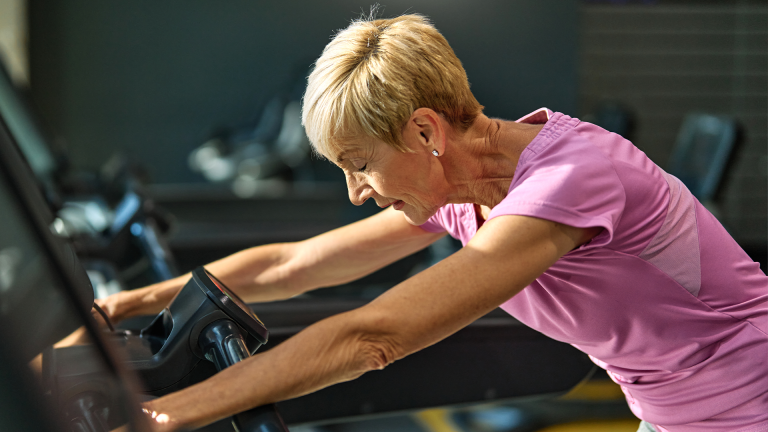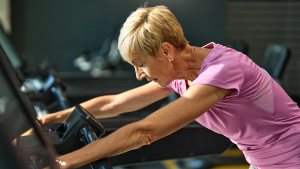 Living with elevated cortisol levels can feel like a battle against your own body…
Read More »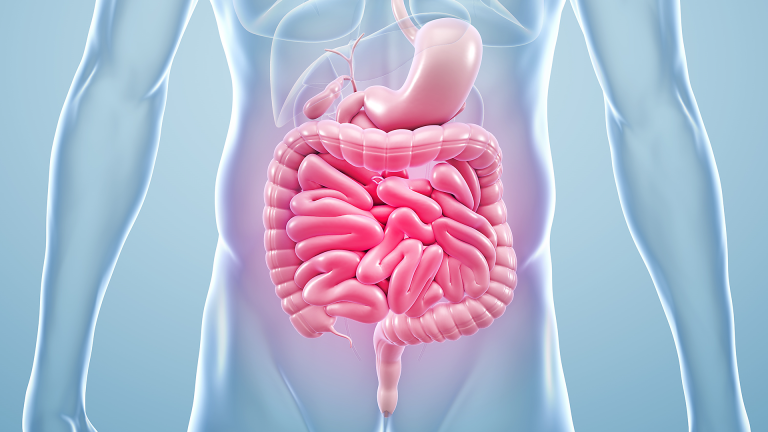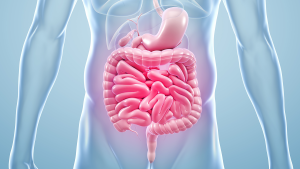 Did you know, your gut is home to over 1,000 bacterial species…
Read More »