He was depressed, overweight & in Pain. Now, He's conquering 500 mile bike rides- pain free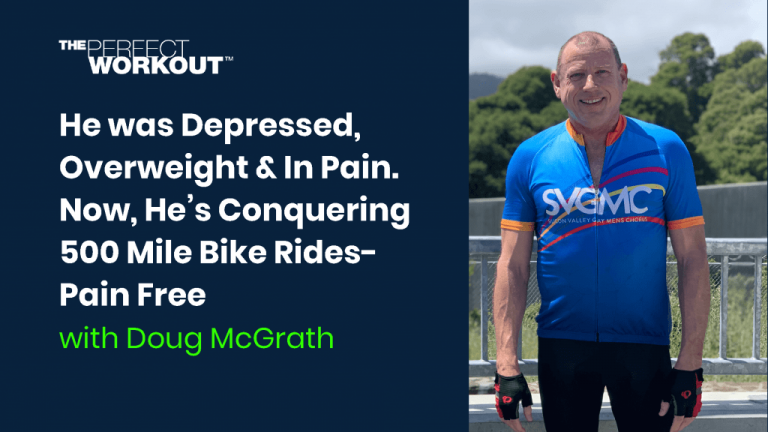 In between choir sessions, scuba excursions and 500+ mile bike rides Doug McGrath is living the life of a strong and healthy 55 year old.
But Doug wouldn't describe it that way 3 years ago.
In the years leading up to joining The Perfect Workout, his weight had been climbing, he didn't feel good about himself and depression had set in. He knew a change was needed and he wanted something better for himself. So, Doug decided it was time to prioritize his well-being and turned it all around.
He stepped out of his comfort zone.
Doug was aware of The Perfect Workout for years before joining, but his conception of "the gym" made him hesitant to try it.
"I had technically joined a gym a couple of times, and I only went once or twice. I didn't feel like I knew what I was doing and I don't like not knowing what I'm doing when there's other people watching. I felt uncomfortable and I felt awkward."
Doug also felt like so much of the "gymlife" was a waste of time. Driving to the gym, getting situated in the locker room, spending an hour working out and waiting for equipment, then having to drive back home takes up a lot of time.
Being able to save time by only needing to commit to two, 20-minute workouts a week would be a big factor in Doug's decision to join The Perfect Workout. And with the studio being 5 minutes away from his home… it just made sense.
But that feeling of being uncomfortable in the gym, not knowing what to do on the machines, that awkward vibe was still an obstacle for Doug.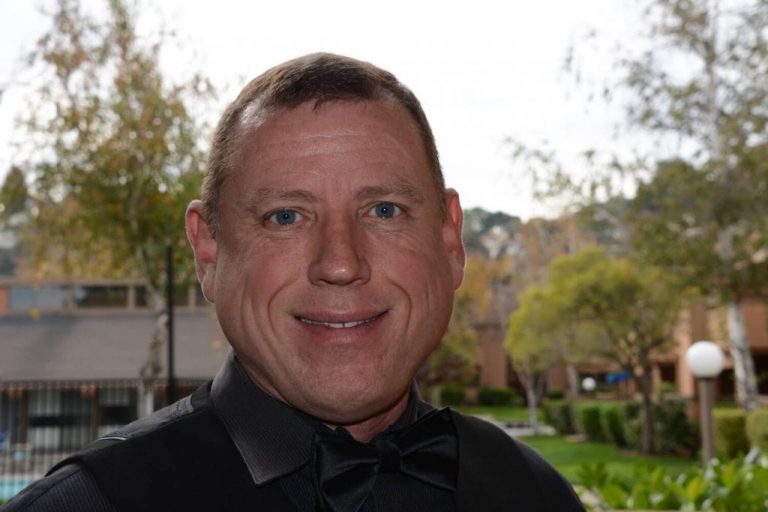 Finally, he stepped out of his comfort zone and came in for his Introductory Session where all of his worries were put to rest. The intimate environment and 1-on-1 coaching made it apparent that he never had to worry about other people watching him exercise, how to set up a machine or do any exercise correctly, and would always get guidance and coaching from his Trainer.
"When I snapped out of it, I decided I wanted to build something better, so I joined and LOVE it. It's been fantastic. It's been a perfect program for me."
He saw and felt changes almost immediately.
Unlike many new clients, Doug had heard of slow-motion strength training before. And although the concept made sense to him, his results were what solidified his belief in the method.
"I could see differences after four workouts. I could see body changes in just 2 weeks. And other people noticed within 6."
He was seeing and feeling BIG differences within 4-5 months, including improvements to injuries he had dealt with for decades.
"I have knee problems and their ability to work around that and still give me a good workout is phenomenal."
30 years ago, Doug slipped on the ice while living in Kansas and had torn his rotator cuff. It has been a limiting factor even with light weights. His trainers have reworked his program to be able to perform the exercises to get his shoulder stronger.
"We spent a lot of time focusing on that and that's made a big, big difference. It's healthier for me too, because I'm not at risk of hurting myself."
With his Trainer's ability to tailor the workout to Doug's needs, customize it, and personalize it as much as possible, he's been able to put on a significant amount of muscle.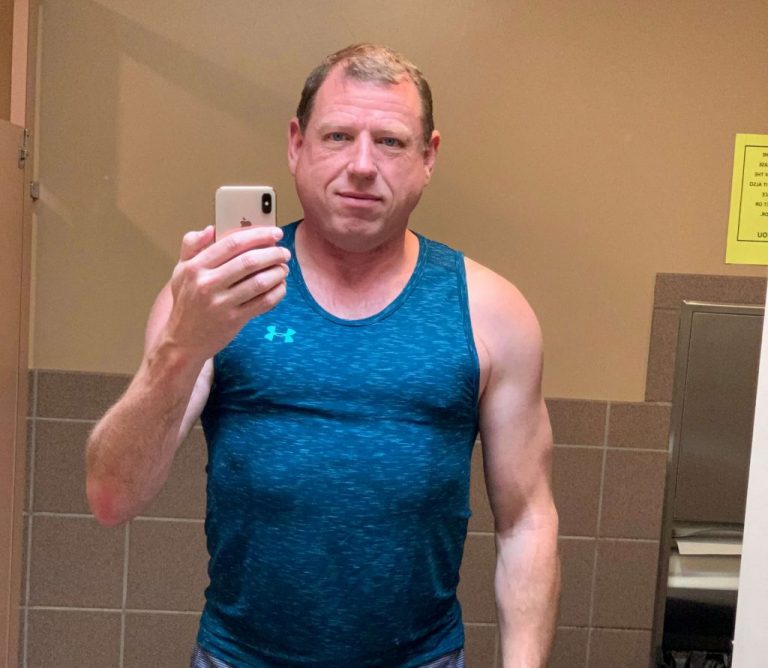 he conquered the hill that he struggled to climb 15 years earlier.
It's been about 15 years since Doug completed his first AIDS Life Cycle, which is a 545 mile bike ride from San Francisco to Los Angeles. The training he did to prepare for that first ride was the only time in his life where he had a regular training regimen.
When he joined The Perfect Workout, one of his goals was to complete that same ride again.
Doug had a little over a year of slow-motion strength training under his belt when he tackled the 500+ mile bike ride again.
How did his performance differ from his first ride, 15 years younger?
"Having the extra strength in my legs really made a big difference. The hills were so much easier!
On day three of the ride, there's a big hill called "Quad Buster" and everybody talks about it because it basically goes straight up for a mile and a half. Most hills flatten out a little bit and you have a break. This one does not, it just goes up. I was 40 [years old] the first time. I probably stopped every 15 feet to catch my breath, it's that hard. This time around, I stopped twice in the entire hill."
What made the difference?
Two, 20-minute strength training sessions a week.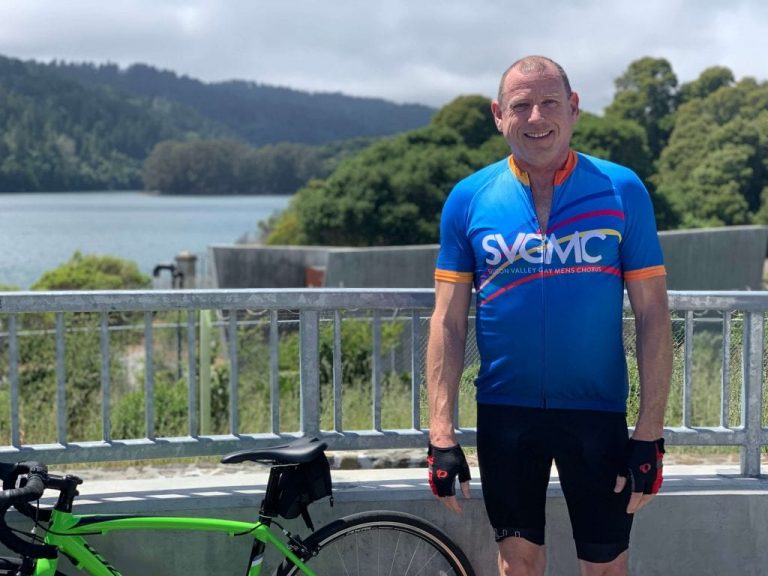 he was noticing strength improvements everywhere.
Another one of Doug's passions is scuba diving which can be very physically taxing.
The diving itself isn't the challenge, but the steps leading up to the dive and after the dive are.
Scuba divers are loaded up with heavy wetsuits, awkward flippers, weighted belts and tanks as heavy as 35 lbs. When you're on a boat, the boat is rocking, even when it's anchored which makes balancing a task in itself, especially getting across the boat and into the water.
According to Doug, just to get across the boat and into the water is hard. Then after you've been diving for 45 minutes or an hour, you have to climb back on the boat, climb up the ladder and onto the boat with all the extra weight attached to your body.
On a recent trip to the Maldives, Doug noticed that the entire process was much easier for him.
"It's a lot easier to pick up the tanks and get on and off and stand up, sit down. My balance was much better. I had more strength for it. I even think my oxygen or air consumption is better than it used to be because I always burn through air."
The future suddenly looked promising.
Getting stronger and seeing physical improvements so quickly was exciting but a change that Doug unexpectedly felt one day, left him speechless.
"I had lived with low back pain for decades. It's just kind of always there. One day about 3-4 months after starting the program, I was just standing outside with friends talking, and I realized that my back didn't hurt. I started thinking and I realized it hadn't hurt all week. I almost fell apart.
That's a big deal not living with that pain. It's always been there on a low level and not having it is phenomenal."
Most of us enter a workout program or start a regimen with the hopes and expectations it will give us bigger muscles, leaner waists or more energy, but this– this was life-changing. After living with pain for so long, it's so easy to accept it as being normal and something you have to live with forever.
And for most people, that doesn't need to be the prognosis. Slow-motion strength training has the power to improve so much of our physical health and alleviating chronic pain is one of those benefits.
Doug had visions of his 70-80 year old self hobbling around with a bad back. He felt like his back pain was only going to get worse as he aged. It had been on his mind since he was in his twenties.
30+ years of worrying about his senior years was resolved in a matter of months by strength training.
Incredible.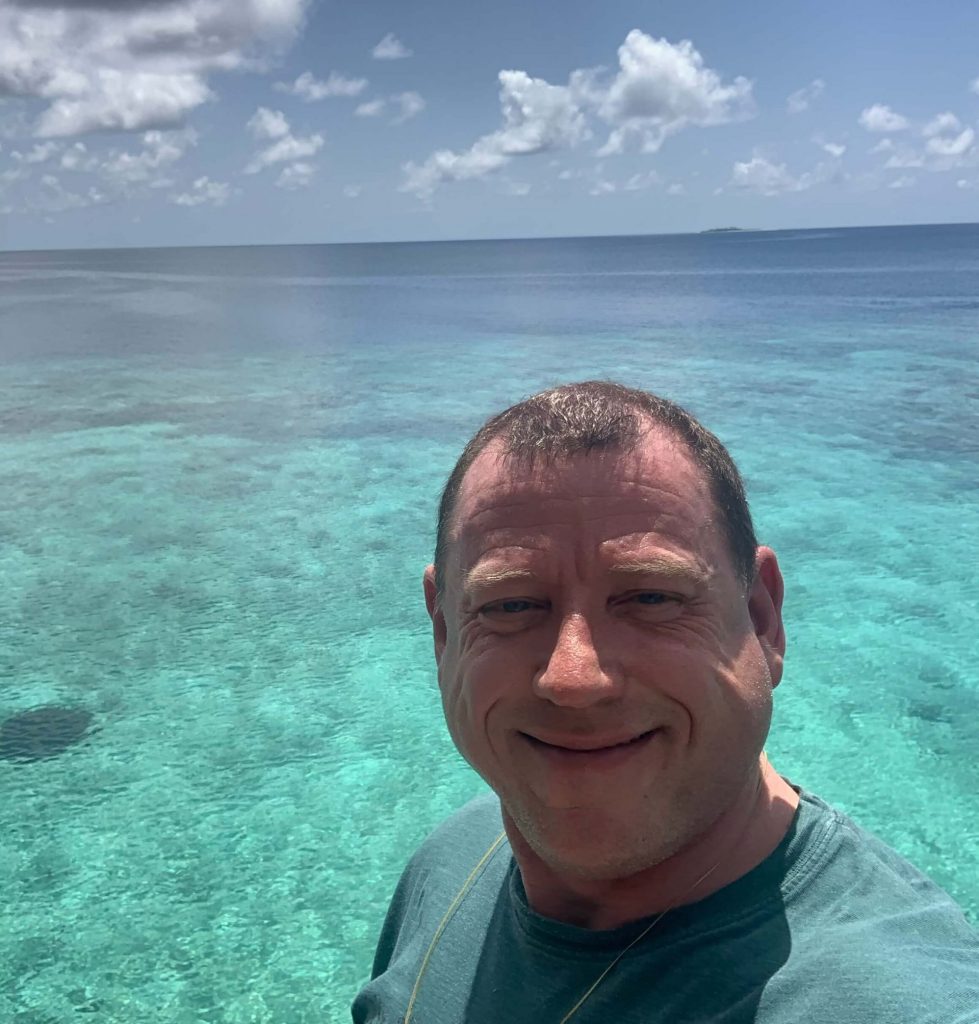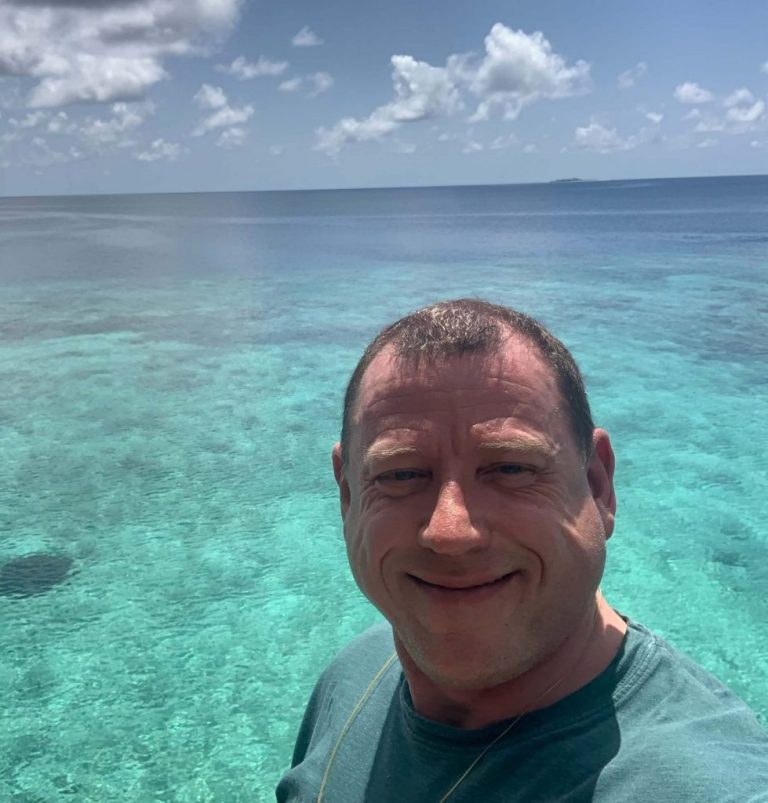 "Before I started the program, I would look in the mirror and I could see myself old. Honestly, I felt like I looked old at the time, or much older than I actually was and I just didn't like what I saw. This is BIG."
he's sticking to this new lifestyle no matter what.
Doug hasn't been doing any scuba diving lately as we've all been quarantined at home, but he's committed to staying strong by doing virtual training.
"I was skeptical. I was really like, 'I don't know how this is going to work.' And I don't have equipment here at home."
If you've read about any of the other incredible clients we've featured lately, you know that having no equipment is no problem! Luckily Doug did have some of his scuba weights lying around, so Jeffrey (his trainer) and he put them to good use!
He's found that adding 10lbs to a wine tote easily doubles as a dumbbell… and it works. Between that and using his body weight for exercises, he feels like the workouts are just as hard as in the studio and he's improving his balance in the process.
"I've gotten used to [the difficulty] now. The fact that I'm getting used to it shows that I'm building my body in ways that I wasn't before. I'm really impressed at how well it works and how much you can do with chairs and scuba weights in wine bags."
"The rest of the world disappears when I go in to do the workout. Nothing else matters."
We receive so much more than the physical benefits of a workout. It is an emotional and psychological experience… a truly positive experience walking out of a strength training session.
"Even though I'm exhausted, I feel good. I feel like I've accomplished something."
Before The Perfect Workout Doug would describe himself as feeling "bleh." His weight had been climbing for 4 or 5 years and none of it was muscle. His back was hurting chronically and the clothes he had been wearing for years didn't fit anymore. He just didn't feel good.
"I feel better about myself, about how I look, about how I feel.
Being a single, gay man at this age, there's a feeling that nobody's going to notice you. Definitely, people are noticing. So that's been a big boost in my self-esteem. It's definitely been worth every minute."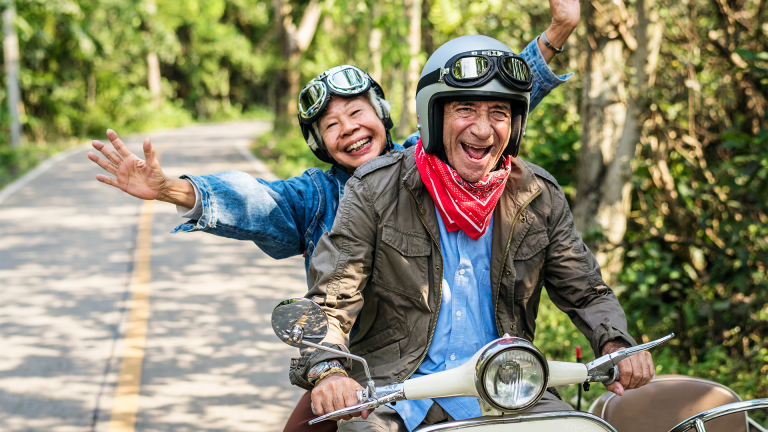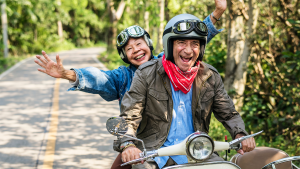 We're shining a spotlight on an often-overlooked yet scientifically-proven key…
Read More »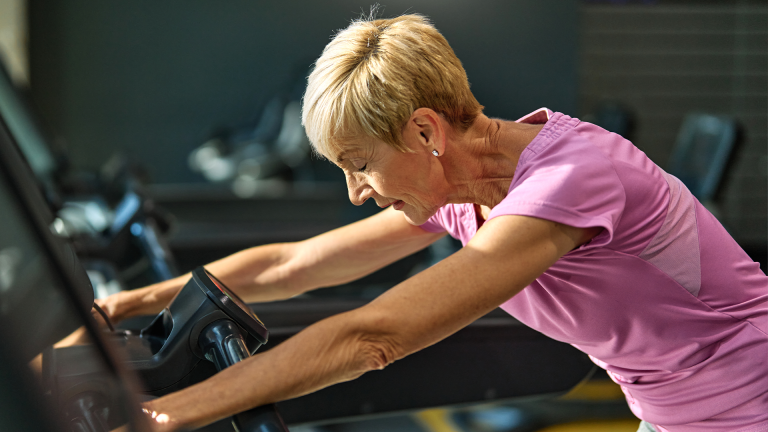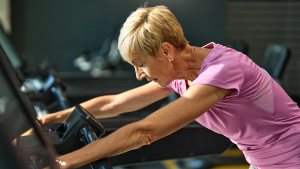 Living with elevated cortisol levels can feel like a battle against your own body…
Read More »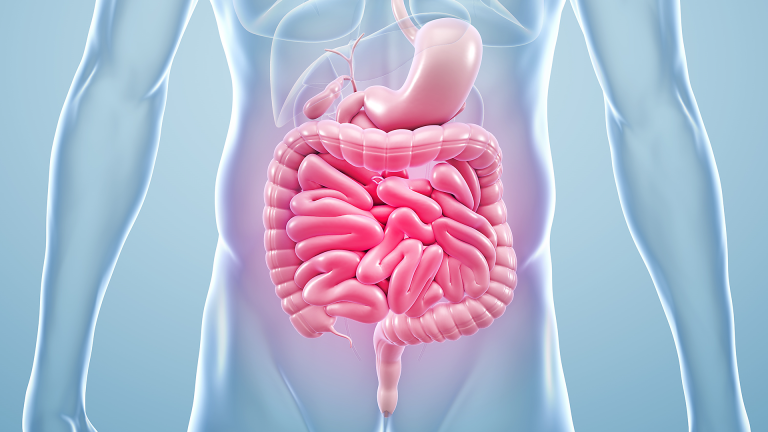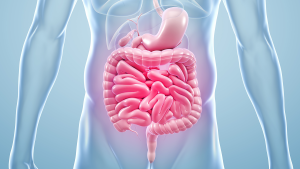 Did you know, your gut is home to over 1,000 bacterial species…
Read More »