81 year old cancer survivor is staying strong at the perfect workout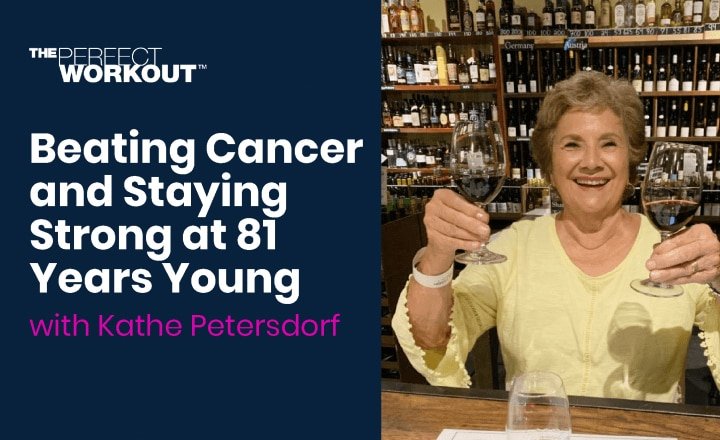 The day she took another fall was the day she decided to do something about it.
She needed to get stronger.
She knew she had to build muscle and improve her balance.
She made a plan to work with a Trainer to get there.
What she didn't plan on was facing an unexpected battle with Cancer.
But that didn't stop Kathe Petersdorf! She beat cancer, overcame multiple surgeries and returned to her workouts with a goal to get stronger than ever.
Kathe initially began her journey with The Perfect Workout to combat the falls she had previously taken. Knowing she'd get stronger and more stable, she worked consistently with The Perfect Workout Trainers to build up strength. What she was surprised to receive was coaching, connection and a friend in some of her most challenging times….
In this feature, we sit down with Kathe to hear her story of overcoming health scares and gaining more than just strength and balance at The Perfect Workout.
—
Watch the full interview with Kathe to hear her story!
When I asked Kathe what initially brought her into The Perfect Workout she answered bluntly.
"My age."
She had taken a couple falls which quickly became motivation for her to do something to improve her strength. Kathe felt like it was time she started building muscle so that she didn't keep falling, or experience something worse.
The Perfect Workout was something Kathe had heard of before but never took it too seriously until her decision to get stronger.
The first session was free and she thought, "Well let's go take advantage of that and we'll see what that's all about." The Danville studio was close to her, the workout only took 20 minutes and strength was guaranteed. Why wouldn't she try it?
The first time she stepped foot into the training studio for her Introductory Session, Kathe was surprised at how different it was compared to the gyms she had been to before.
The workout space was small, intimate, clinically controlled and distraction free. Not your average gym with loud music, clanking weights and people checking themselves out in the mirror.
Then she met Nicole and Jennifer and they "sold" her on it, she said. "They were wonderful, and they still are wonderful."
Kathe worked with a couple of different trainers, but the relationship she began to cultivate with Nicole Rhoades became such a special component of her 1-on-1 training.
Amidst the year and a half of training Kathe has been doing with us, she was faced with an unexpected battle with Cancer.
For almost three months, Kathe was hospitalized and had to have surgery where they removed her tumor, one of her kidneys, and her spleen. During that time she spent in the hospital, who stayed in touch with her? Nicole, her trainer.
"She was very personal with her contacts and I feel like she's my good friend now. And she stayed in touch with me the whole time I was gone, which I appreciated."
As Kathe and Nicole grew closer, despite the hiatus from working out, the plan was to always get back into the studio and continue getting stronger. "I knew I didn't want to lose all the progress I had made so I said I'm coming back no matter what! And I did."
Once she was cleared to workout again, Kathe came back to the Danville studio and continued her twice a week slow-motion training sessions as part of her recovery plan. And then COVID-19 hit the Bay Area, hard.
Being the first in the country to officially implement the shelter-at home orders, the Danville studio temporarily closed down.
What would happen to all the progress she'd been gaining back? Would her health have to be put on hold again? Not this time.
Nicole and the Bay Area team didn't waste any time keeping their clients on track- and Virtual Personal Training was born.
I asked Kathe what her initial thoughts were when we had to close the studio doors and said, "Hey, we're going to train you virtually!"
She had questions– like we all did— Is Virtual Training going to do for me what the Studio workouts did, without the machines?
"I trusted Nicole, and I know she'd had experience in doing this. A lot of experience." But there were still a lot of unanswered questions.
After actually trying a Virtual Personal Training Session, she was put at ease. "I have my weights and we workout. I feel like I'm okay. I feel like everything's going to be OKAY. I still feel like I'm working out, and Nicole makes it worthwhile. I can hardly wait to get back into the studio, however!"
I agreed with her that we all miss the machines, miss the studio and miss seeing each other each week. But, this is what we have to do now, to make sure we don't lose progress and to make sure that we stay healthy and we stay strong.
Each of our Trainers are Certified and go through an extensive and immersive training process. Most personal training certifications do not require any hands-on training to get certified. At The Perfect Workout, our certification goes beyond books and heavily involves hands-on training with real people.
We test our trainers' knowledge and expertise with numerous written and practical exams. All Personal Trainers are AED/CPR certified and are required to complete continuing education as part of their employment with The Perfect Workout.
Kathe had expressed to Nicole she was worried she wouldn't be getting enough of a workout during her Virtual Sessions, Nicole talked about the workout and the exercises were explained in detail.
"The thing that I like about that is she explains which muscles I'm supposed to be using and feeling and that's been very helpful."
Now she thinks, "I am getting enough of a workout," by doing this.
I asked her what makes her feel like she's getting enough of a workout.
"I'm tired!" We laughed at this because that generally speaks for itself. If you've ever experienced slow-motion strength training you know how challenging it is!
Kathe explained that the workout tires out her muscles (muscle success) like the machines did and it just makes sense to her the approach they've been taking. Despite having very little equipment- a 3, 5, and an 8 lb dumbbell seem to do the trick!
I reiterated that was what the workout is all about– hitting that moment of temporary muscle failure and how cool it is that they can achieve that together over a Virtual connection.
One of the most surprising parts about our Virtual Training sessions is the ability to fatigue the muscles with bodyweight or lighter weights, like Kathe's 5 lb dumbbells. After lifting heavy weights on Nautilus machines, it's very surprising how heavy we can make a little dumbbell feel.
Kathe opened up to me about another concern she had with Virtual Training before beginning. "Am I going to pay all that money and just workout at home?" But now that she's been training Virtually for over a month now and she's experienced our method in a different way, she feels like "Yeah, that is okay!"
I know one of the biggest questions that comes up for a lot of clients before trying virtual training is, "How is the trainer gonna be able to correct me and coach my form if they're not right here in the room with me?" I asked Kathe what that experience had been like for her–
"Oh, she corrects me! She's good at that. I carry my iPad around with me, wherever, whatever I'm doing on the floor or standing up. And if she can't see me, she let's me know and I move it 'til she can. It's been good. Trouble is, I wanna chit-chat 'cus there's nobody here to talk to… "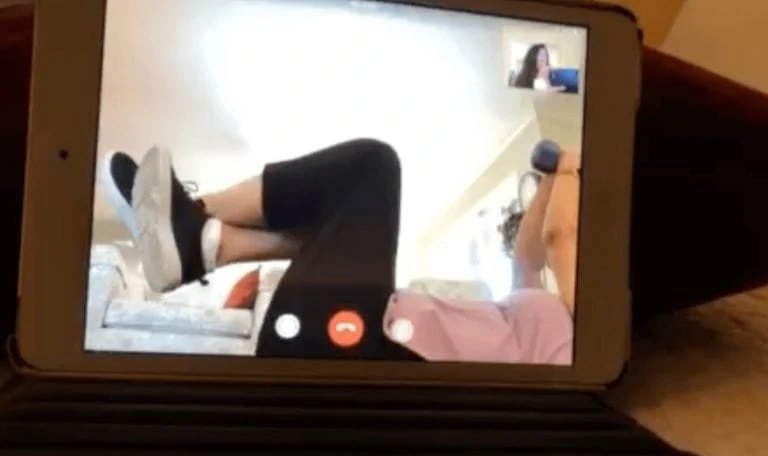 We agreed that working with a Trainer virtually, as opposed to working out alone or following along with a video had some added bonuses. It's like seeing an old friend again. You get to maintain that connection, even if it is through an iPad.
"Do you think you could do this workout on your own without the coaching from your trainer?" I asked Kathe.
"No, and I don't want to. Primarily because she corrects me if I'm not doing it right. She pays a lot of attention to me."
I realized that the relationship Kathe had with her Trainer was a really important piece of the puzzle for her.. In more ways than one.
She was able to maintain that connection they established in the studio
She got personalization in her workouts and support on the days in between
She trusted that her Trainer would coach her and push her, more than she could herself.
We chatted a little bit more about her plans to continue Virtual Training until the studios back up. After all, we're all at the mercy of this change, but not working out is not an option.
"Kathe is so remarkable! She works hard and laughs through it! She is a true joy and works to reach her goals!" – Nicole Rhoades (Kathe's trainer)
Before we signed off, Kathe surprised me with a goal she had in mind. "I want to be your poster child because I'm 81." — which honestly shocked me because she looks SO GOOD and youthful. I would have never guessed she was 81.
She continued, "Then when I've accomplished the poster child, I'm going to take classes and I'm going to start teaching and working in the studio."
How's THAT for a goal?!
Not currently training? What goals are you missing out on by putting your workouts on pause?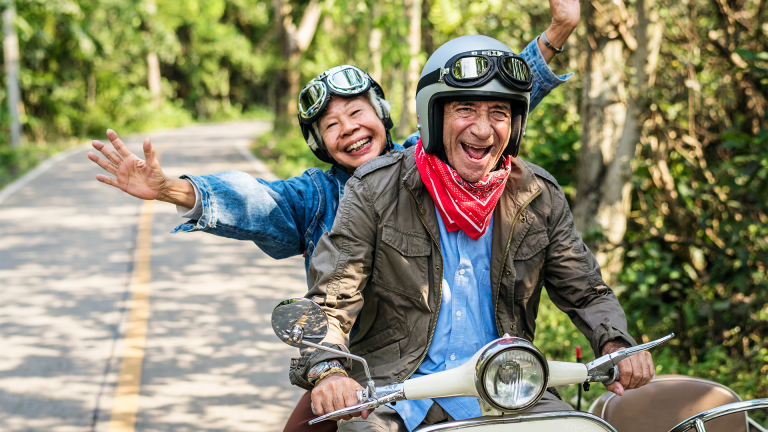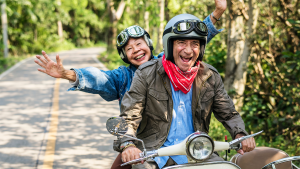 We're shining a spotlight on an often-overlooked yet scientifically-proven key…
Read More »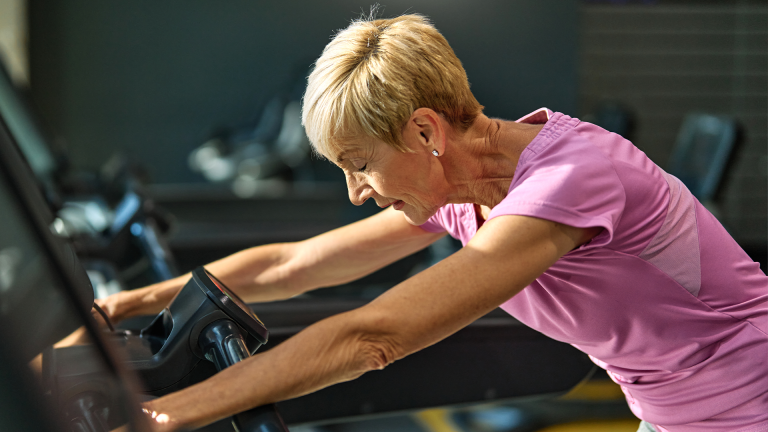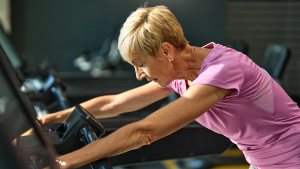 Living with elevated cortisol levels can feel like a battle against your own body…
Read More »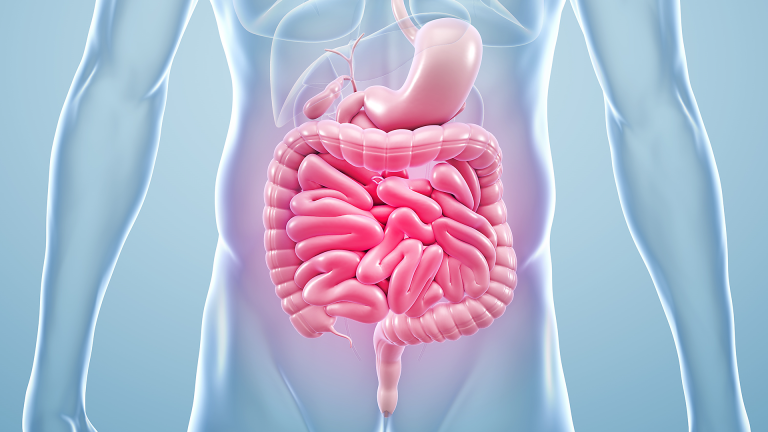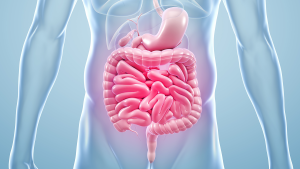 Did you know, your gut is home to over 1,000 bacterial species…
Read More »