diagnosed with osteoporosis & determined to get off meds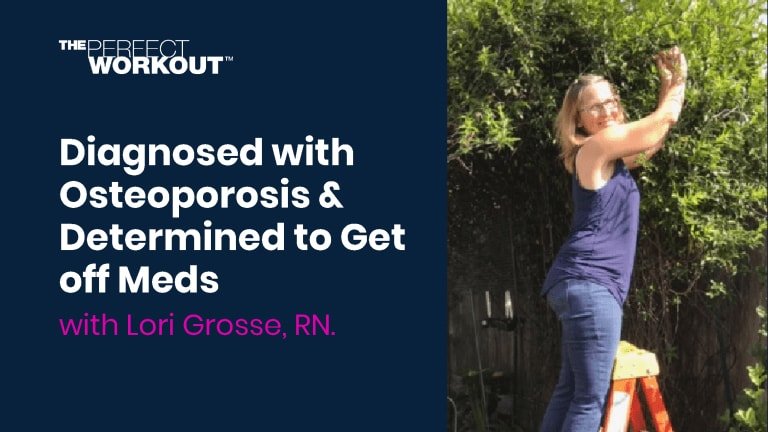 There's a silent disease that is affecting about 54 million Americans right now.
You can't see it.
You can't feel it.
But it's there.
A year and a half ago, Doctors told Lori Grosse she had it too.
"I was diagnosed with Osteoporosis."
In this feature, we sit down with Lori Grosse of Lake City, TX to hear her story of going from scared to hopeful about healing her Osteoporosis holistically at The Perfect Workout.
—
Watch the video below for Lori's full story!
Lori joined our Clear Lake studio in February 2020 and had been training with us for a matter of weeks before the entire country went on COVID lockdown.
She immediately fell in love with the entire program– her workouts, her trainer and the quick results she was experiencing.
"I think it's great. I think it's exactly what I needed. I wish I could've gotten started a year ago, two years ago!"
Lori felt like it was really important she keep up with her workouts and was committed no matter what. She made the switch to Virtual Training, just weeks into her program.
"I was so grateful when the studio closed that Virtual was an option. I didn't have to miss even one day of my twice a week workouts."
Her commitment to staying consistent stemmed from an impactful diagnosis she received about a year and a half ago. Lori was diagnosed with Osteoporosis.
"I should've known it was coming, but you keep thinking, "Oh, I'll just stay active, and if I stay active, I'm doing what I need to do for my bone health. But when I got the diagnosis, it literally scared me."
As a Labor and Delivery Nurse Lori naturally began researching and analyzing her diagnosis.
What would her health look like?
What injuries would she face?
What was her life expectancy???
This was heavy stuff.
Lori was prepared to fight the decline. She was ready to build core strength and tackle her number one goal, build bone density.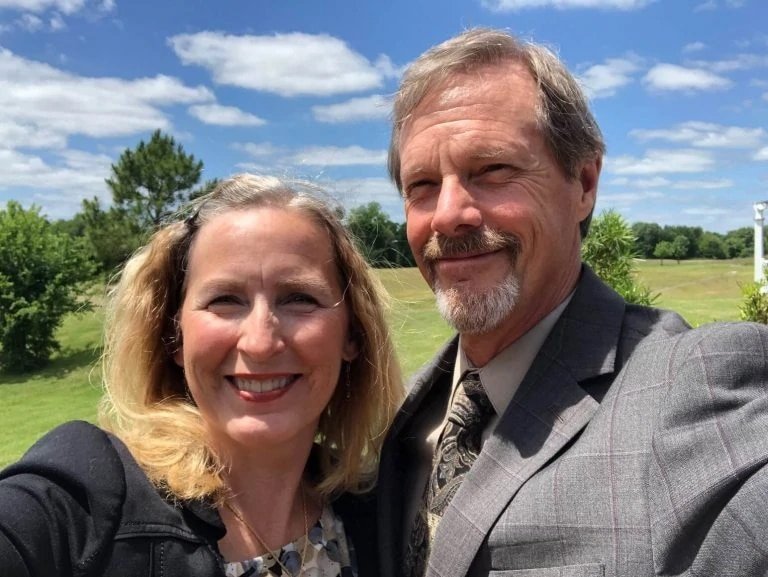 Osteoporosis had been on her radar but before actually getting diagnosed, Lori thought she had been doing what it took to prevent it by staying "active."
She had been doing activities like walking, stair climbing, gardening, all the things that we classify as recreation… not exercise. (Learn about the difference between the two)
Sure, she had been great about moving her body, but she wasn't actively strengthening it.
"It's become so apparent to me, that was nothing! I was doing NO-THING to help myself."
Lori first began to notice her body becoming weaker during a job commute three years ago… she calls this her "downward spiral."
She had been commuting an hour each way, five days a week and often left her too busy to exercise. She felt like the job and the commute were killing her, and she knew she needed to make some changes.
Commuting can be the ultimate time-suck, making it challenging to get regular workouts in. Here's how you can get the strength training you need, in 20 minutes, twice a week… from anywhere. Even Lori says, "If I was still working 40 hours a week now, I could still do these workouts."
"I was just getting weaker and weaker to the point where I was nervous doing certain things, thinking, 'I'm gonna fall. If I fall, am I going to break a bone? If I break a bone, I'm in big trouble."
She needed strength training.
Lori had very little experience with strength training and hired a personal trainer… which lasted one day.
"I warned him about some issues I have with my SI joint and hip and just different quirks about my body that I was very aware of that caused me difficulty and he injured me."
Ever been injured by a trainer? We take your safety VERY seriously. Here's how: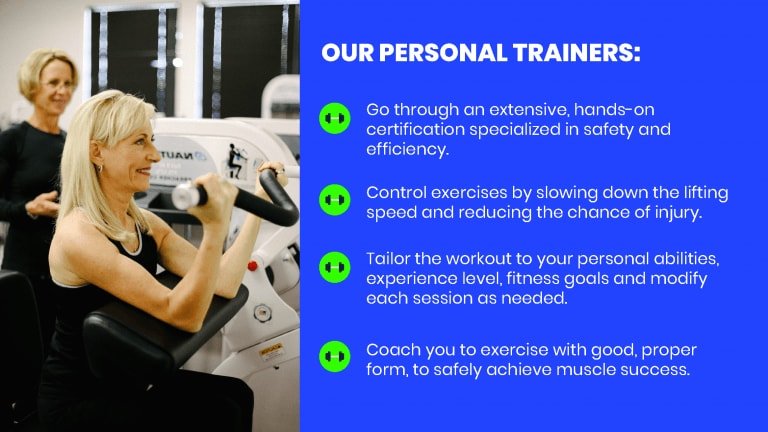 Lori worked out with that trainer at a regular gym for one day, and it took her weeks to recover from that injury. So, she never went back.
She explains that she isn't even sure what exercise they were doing but she was pushed way too hard for what she was safely able to do and it resulted in a strained muscle.
"I can't go back. If I go back, I'll get injured. I'm not willing to do that"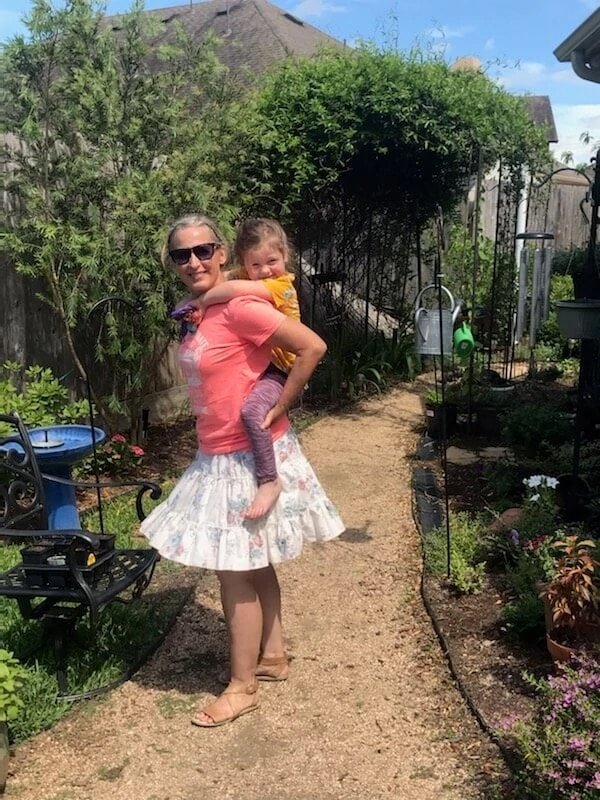 So when she saw an ad for The Perfect Workout she thought, "That sounds like exactly what I need. It was designed for me. Where have you been? How come I didn't know about you?"
She was thrilled when she learned more about our slow-motion strength training program and that it was designed for someone exactly like her, with safety being a major feature.
Our Personal Trainers offer more than just a workout. Each trainer is certified to provide personalized attention, guidance on how to do each exercise, adaptations to the workout, accountability, and expert coaching.
Having had such a negative personal training experience before and being a nurse, Lori did a lot of research on The Perfect Workout and our slow-motion method before coming in.
"It made perfectly logical sense and I wasn't afraid at all."
In fact, Lori was so impressed with the Personal Trainers at The Perfect Workout in her Introductory Session that she knew she was going to join before she even began her own workout!
"I heard Jonathan, who ended up being my trainer, in the background working with another client in another room. I couldn't see them. I didn't know what they were doing. But I could just tell by the way he was speaking with her that the focus, number one, was safety.
If I hadn't done anything else but listen to the coaching, I probably still would've signed up because that was so significant to me."
Lori's prior experience with a Personal Trainer at another gym left her feeling like the trainer wasn't listening to her and didn't understand what needed to be done to address her injuries.
But when she went through her first session with Jonathan in the Clear Lake studio, she knew he was listening. He was constantly checking in with her and asking for feedback, "Is that hurting you? Do you feel any pinching? How does that feel to you?"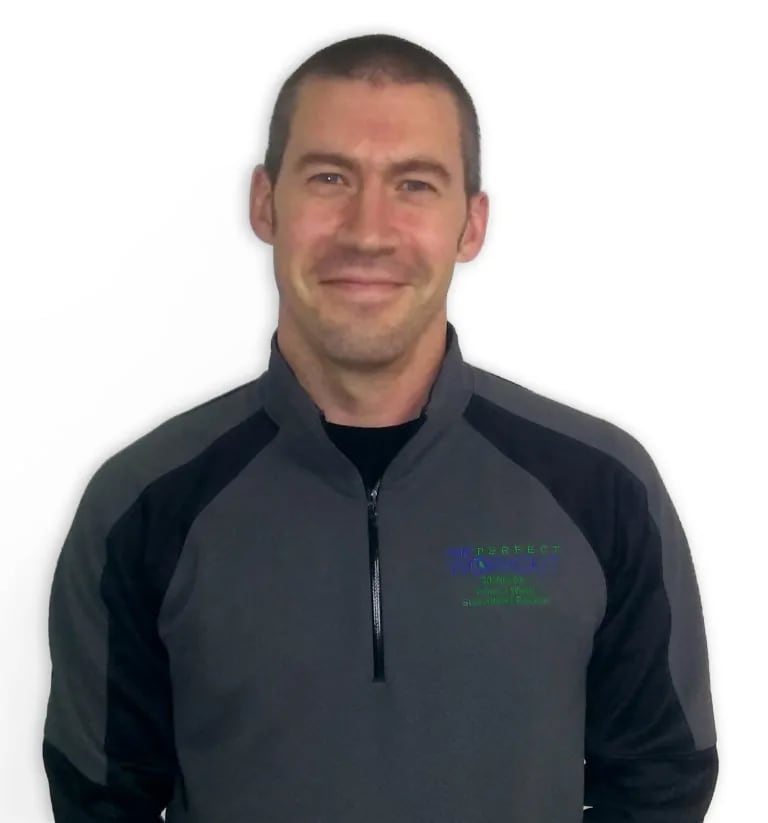 The constant feedback of give and take was something Lori felt like she had never received before. She is happy that it has continued in every session since.
"I have to say, it's not any different at all. He's still making comments regarding my form or my placement of my feet or how I'm standing. I'm working with some resistance bands so he can tell whether or not I'm in a good position and if I need to change it. It's not any different. It's just different equipment."
The consistency and the coaching mean everything to Lori. She knows what to expect during her workouts, she knows her Trainer is going to challenge her while keeping her safe, and she knows this workout is having a positive impact on her body and her health.
"The improvement in my physical strength was probably apparent within two weeks."
One day Lori was doing yard work with her kids. Her son is into martial arts and her two girls are active gym-goers and all three of them could tell the difference in her strength. She was showing them her muscles and moving a wheelbarrow full of soil across the yard and not struggling.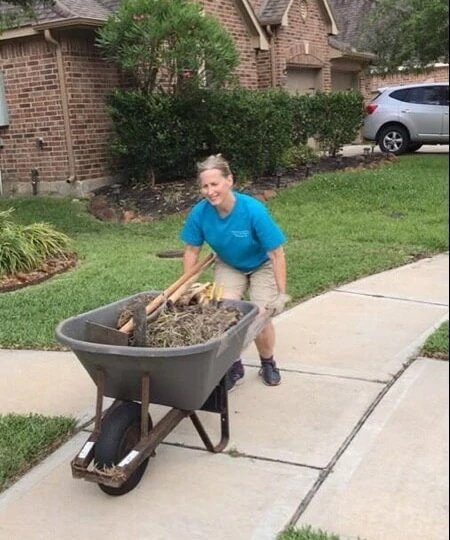 "It's something I probably would not have been able to do two or three weeks prior to that."
In addition to having the strength to push the wheelbarrow, Lori noticed her stabilization and footing had already improved too. Prior to her strength training sessions, she had been nervous to walk across her rock garden which is filled with large stones.
"I was literally afraid to walk on those stones before."
Just weeks later, and a handful of sessions into her program, Lori was able to tackle that rock garden without feeling nervous at all.
"My stability, my muscular strength that allows me to purposely step and hold a position vs. just going whichever way I happen to be going. That's phenomenal!"
All kinds of everyday activities seemed to be getting easier for Lori like vacuuming and emptying the dishwasher.
"Previously, it would take me a lot longer to empty the dishwasher because I didn't carry a large number of plates or dishes at any one time. Now, I can literally take five or six plates, hold them, get a couple of other things in this hand and walk over."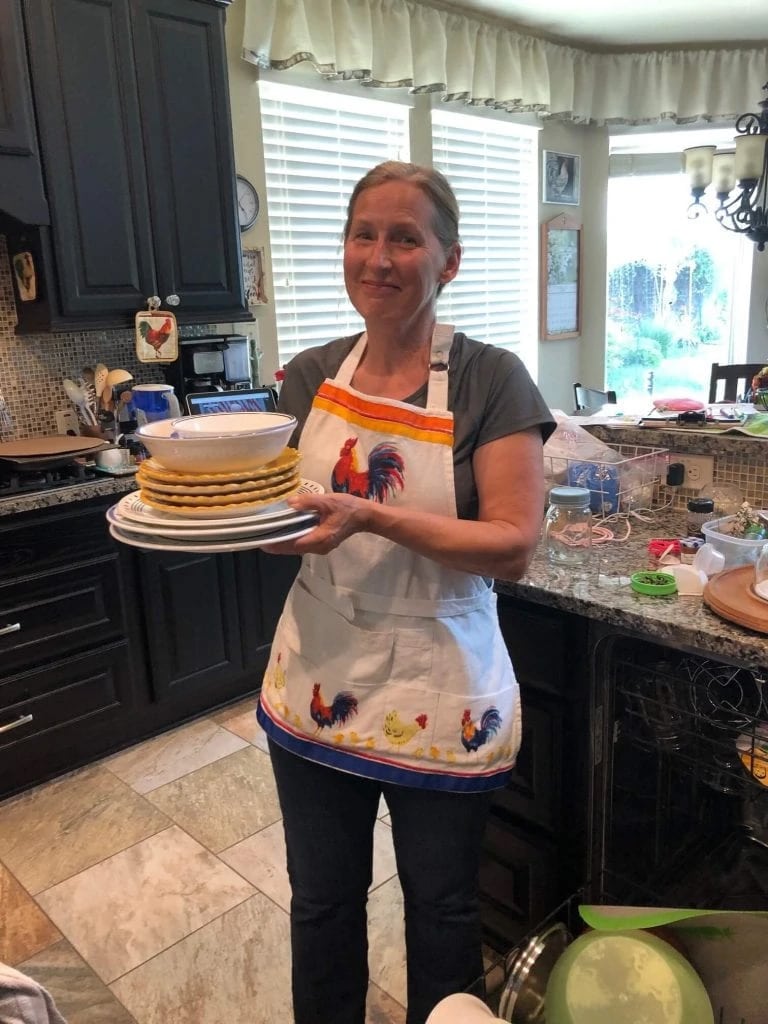 After that first couple of weeks Lori thought "Wow, if this is how I feel at two weeks in, then I'm pretty sure that by the end of the summer, I'm going to be in a way better position."
That includes strengthening her bones too, which is Lori's ultimate goal.
Another big goal of hers is to get off her Osteoporosis medication. Having helped many clients over the years do this, we feel pretty confident that Lori will be able to too.
Watch this POWERFUL video from our client Patty Barette who was able to avoid going on medication and eliminated Osteoporosis in her spine.
Both Virginia & Susan, clients at The Perfect Workout have also been able to remedy their Osteoporosis through our Slow-Motion Strength Training!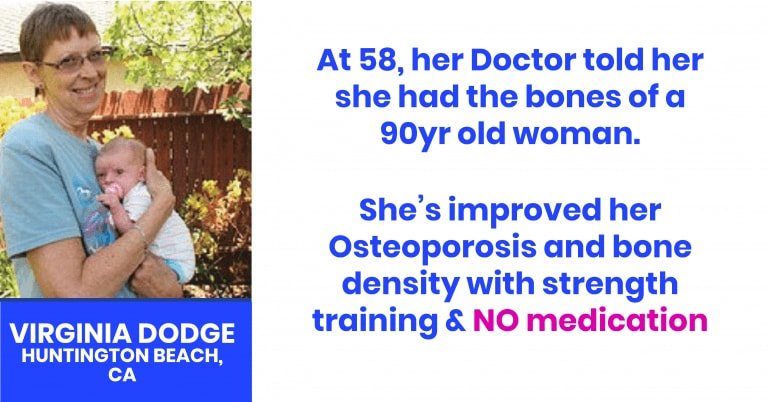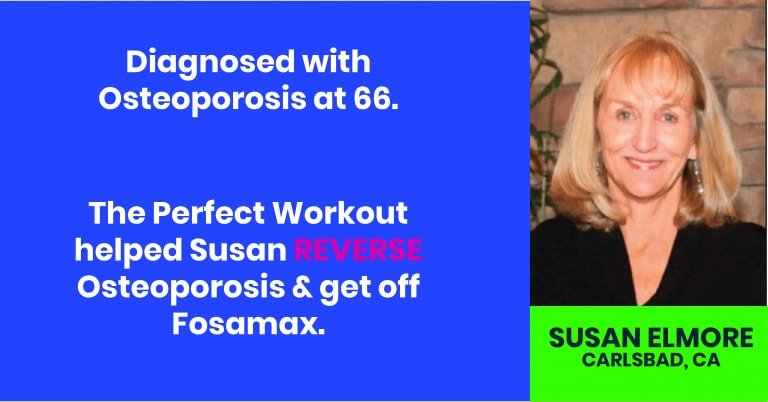 Rather than getting a prescription for medication, Lori wishes her physicians prescribed her slow-motion strength training.
"If they had said to me, 'There is a group called The Perfect Workout that is designed for women with osteoporosis. It'll only take you two times a week for 20 minutes.' I would have said, 'Give me the info!'"
We agree that everyone should be doing this method, especially anyone concerned about losing bone density!
Starting at ages 25-30, we're losing muscle, mass, and bone every year. So whether you're just in maintenance mode or actively trying to build strength, strength training is definitely a lifelong lifestyle.
This is what sets us apart from many other workouts. You can actually do this forever. And you can't say that about many other methods.
We are excited to support and coach Lori so that she is able to experience major improvements in her strength, health and bone density.
"I feel stronger and more capable and have more energy. I wish I would've known about it earlier."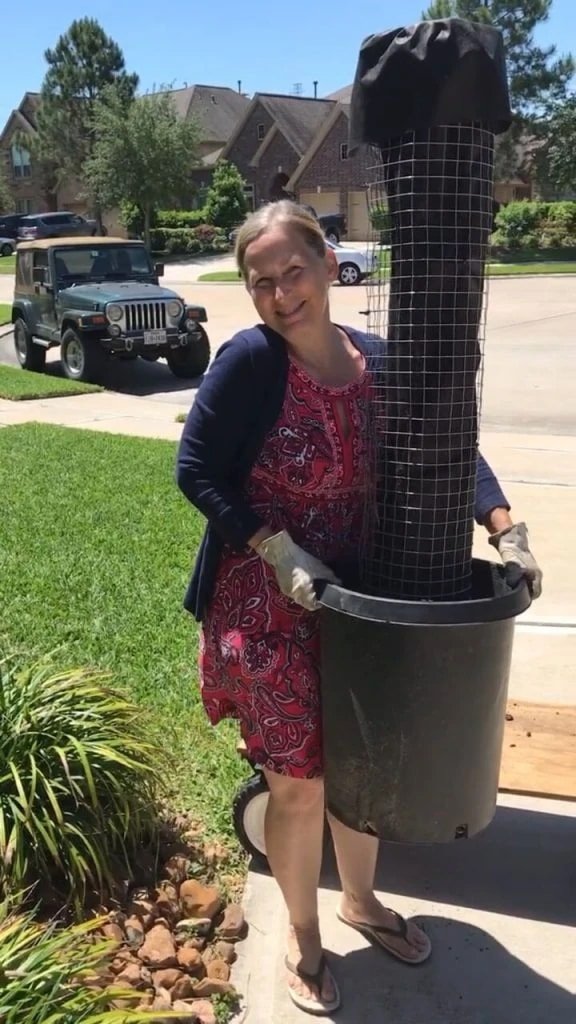 Start increasing your strength today.
Know someone who is at risk for Osteoporosis?
Share this feature with them!
Living with elevated cortisol levels can feel like a battle against your own body…
Read More »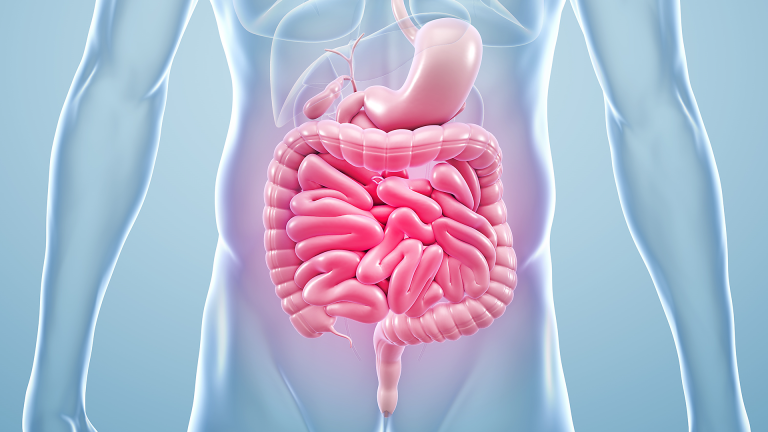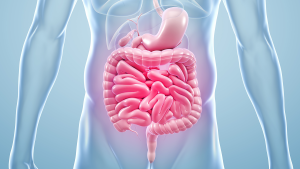 Did you know, your gut is home to over 1,000 bacterial species…
Read More »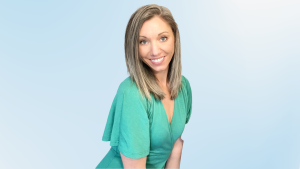 Certified in group fitness, functional training, & Slow Motion Strength Training…
Read More »