What Really Happens After Losing 50lbs Over 50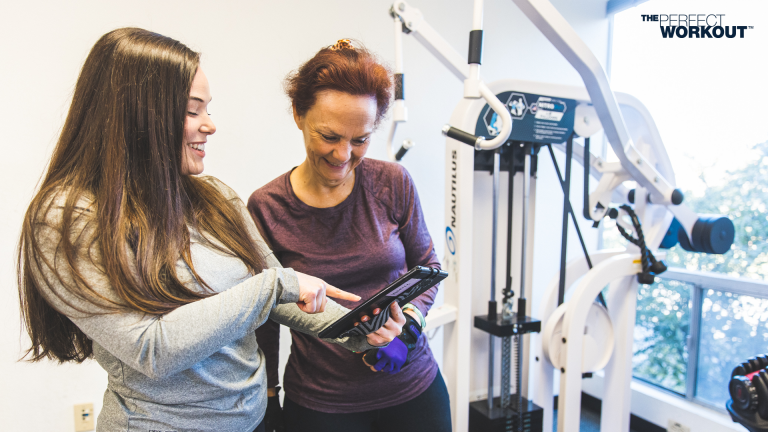 Women's bodies are constantly changing and creating the desired kind of change after 50 can feel extremely challenging.
In this feature, we are highlighting (and totally celebrating!) a few of the amazing 50+ women who have lost 50 pounds or more. Here are their stories of weight loss and the unexpected life changes that came long with it.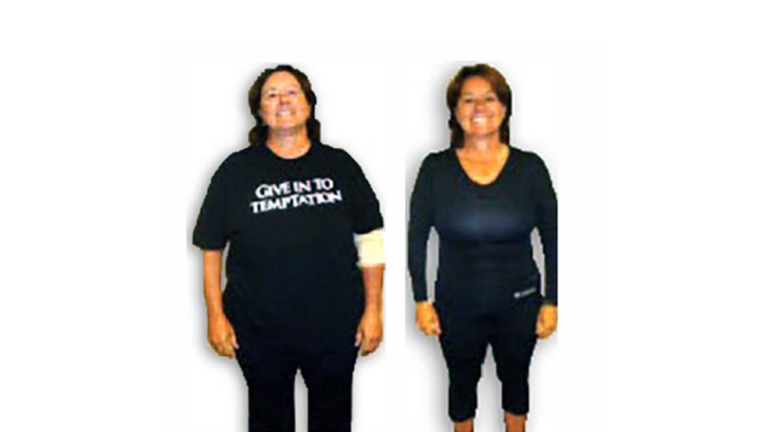 1. You Get to Buy New Clothes
Foot issues over the years and a diet that wasn't always the best left Athletic Director and P.E. teacher Lisa Treen, 52, feeling unhappy with her weight.
"I needed to get back on track. I wanted to go from fat to fit."
Since she began slow-motion strength training in our Huntington Beach Studio:
Lisa dropped 77 pounds!
She's gone from a size 24 to a 14
She's gained so much strength that now she can lift the entire stack on the leg press!
"I feel awesome! It's really good to be able to buy new clothes."
2. Keeping up with loved ones (dogs included) becomes much easier
When Lynda was playing on the floor with three dogs that she walks, she couldn't get up!
"That was a big wake-up call." she says.
Lynda has tried water aerobics, hot yoga, and regular gyms. They didn't work for her, and she put on 75 pounds and lost strength.
Lynda is thrilled with her results from strength training in our West Plano studio:
She lost an inch off her arms as they toned up
She's down 50 pounds, with a goal to lose 25 more
Walking the dogs uphill isn't a problem anymore, now that she is leg pressing 400 pounds!
"I don't feel like I'm 62. I can't even begin to say how good I feel!"
3. You No Longer Feel Like Your Body Is Holding You Back
Nancy started training at The Perfect Workout because she wanted to lose weight. "I was considerably heavier. And I also had some health issues that I wanted to deal with in terms of endurance. I wanted to be able to do more."
As a Girl Scout Troop Leader and avid traveler, it was important for Nancy to stay physically active. But, she had some nagging issues getting in the way…
"I wanted to be able to do more hiking with my Girl Scout troop. Because I have problems with my knee, I could go uphill, but not downhill. And when we went on our trip to Switzerland, I had a hard time at the higher elevations, especially keeping up with the group.
There were things that I was afraid to try, because of my size and my bad coordination. I was not really comfortable with rappelling and doing other fun stuff that other people got to do."
Over the past 5 years, Nancy has achieved all the goals she set when she first joined The Perfect Workout. Remember that "bad knee" that prevented her from hiking and rappelling? It's no longer holding her back…
"I'm lifting 300 pounds with my legs. Even though I have a bad knee. That's my biggest brag!"
In total, Nancy has lost about 50 pounds. In addition to losing weight, she's increased her lean muscle mass and bone strength. Both of which will help her maintain her fat loss, stamina, and strength for years to come.
"To me The Perfect Workout really is perfect. I feel like I'm a lot stronger. I've got better coordination and balance. And I really changed the way my body looks.
It's really wonderful."
4. Your Doctor Might Finally Take You Off Medications
Bettye, 62, had been losing energy, losing strength, and gaining weight for about five years, starting a couple years before she retired. She had done traditional weight lifting at gyms in the past, but knew she didn't have the self-discipline or desire to do that again.
Since she started at The Perfect Workout's Colleyville studio, Bettye:
Lost a total of 76 pounds
Lost 12 inches off her waist, 11¾ inches off her hips, and 8½ inches off her thighs
Regained range of motion and strength in her lower body after hip replacement surgery
Got muscle definition and vitality back
Her doctor reduced her blood pressure medications twice, and now she's not on any medications at all!
"I'd hate to think where I'd be without The Perfect Workout. What it does for your body is amazing!"
5. You Gain the Body Confidence You've Always Wanted
"I was getting pretty dumpy, and knew I needed to lose weight." Since Nancy started strength training at our Mission Valley studio and working with our nutrition coach to lose fat and lower her cholesterol:
She's lost 52 pounds
Dropped from a pants size 18W to size 6
Has gone off of her cholesterol medication after improving from 234 to 119
Is able to leg press 260 pounds
Can see her biceps for the first time, and has a ton of confidence
While Nancy is 67 years old, her "body age" is only 48!
"I feel so much better about the way I look and my posture. It's so much fun to go clothes shopping now."
6. You Completely Reshape Your Body
Debbie was never a fan of strength training. When she went to the gym, she'd make herself do a ton of reps of low weights or just focus on cardio. None of those ever gave her the results she was looking for. Plus, it consumed a big part of her day and she couldn't fit it into her busy work schedule.
After seeing an ad for The Perfect Workout in her local paper a couple years in a row, Debbie decided to throw herself into something new.
"I was enamored with the idea of a workout that was only 20 minutes, twice a week! After coming in for a session at the Laguna Niguel studio, I knew this would be a good fit. I was able to go to my workout, run errands after, and get back home in an hour total! I love the supportive environment and focused attention I receive at The Perfect Workout. I learned how my muscles repair themselves, and they made sure I wasn't overextending. It logically made sense to me."
Before coming to The Perfect Workout, Debbie was diagnosed with osteopenia. She needed a workout that would strengthen her bones and wouldn't worsen her health issues. After getting into her slow-motion strength training routine, she went in for a doctor's visit, where they told her she was far, far ahead of where her bone density numbers would have been if she hadn't been doing slow-motion strength training!
Not only did The Perfect Workout make Debbie stronger, it also helped her lose weight! In her first two years, she lost 90 lbs. from sticking to her 20 minutes, twice a week regimen and improving her nutrition.
"At 60 years old, I have a much more defined figure, I look younger than I am, and I have a tiny waist!
I've also gained better balance! I've always been a clutz, and 8 years ago I fell several times and sprained my right wrist. Now, I'm still a clutz, but I don't go down! The Perfect Workout helps me stay up."
A big reason why Debbie is so dedicated to her training is the support system in the studio. "The Perfect Workout trainers are all incredibly encouraging when I lose more weight or meet my strength goals, and they never judge me for my health issues. They're always happy to talk through my health with me!"
While losing over 50 pounds, or losing weight at all may not be at the top of everyone's goal list know this- you're never too late to change your body and your abilities. Better health, better well-being and increased confidence can happen for you too!
Looking to make a change? Start with a FREE workout at The Perfect Workout.
We know strength training is important, but nutrition is also a huge piece of your wellbeing. If you'd like help learning how to implement these new habits alongside your workouts, schedule a Nutrition Intro session today! Email [email protected] to get started.
Living with elevated cortisol levels can feel like a battle against your own body…
Read More »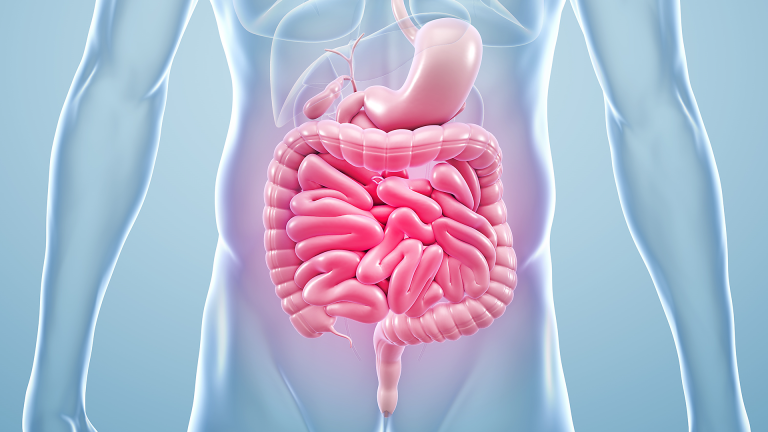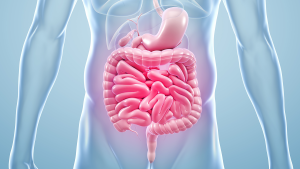 Did you know, your gut is home to over 1,000 bacterial species…
Read More »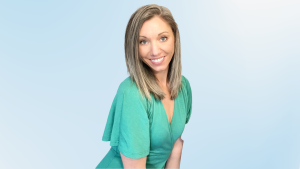 Certified in group fitness, functional training, & Slow Motion Strength Training…
Read More »