Is a personal trainer worth it?
We lay out all of the research-backed facts, so you can decide for yourself.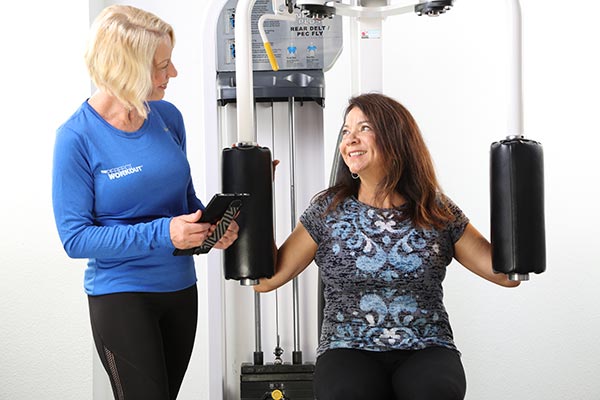 The hardest thing about starting a fitness journey is simply starting. The second hardest? Knowing what to do to actually get results.
Part of this struggle comes from seeing social media feeds with workouts, meal plans, and transformation photos – not to mention a million diet products being marketed to us all day, every day. It's confusing.
The other part is trying to do it alone.
Every fitness journey is unique, but one major catalyst to achieving desired health and wellness results is having someone to coach you- a personal trainer.
You may ask yourself, is a personal trainer worth it?
In this article, we talk about the research-proven advantages of working with a personal trainer and why it's absolutely worth it.
7 Benefits of Working with a Personal Trainer
Studies comparing people working with personal trainers versus people who trained themselves found that working with a professional trainer offers the following benefits: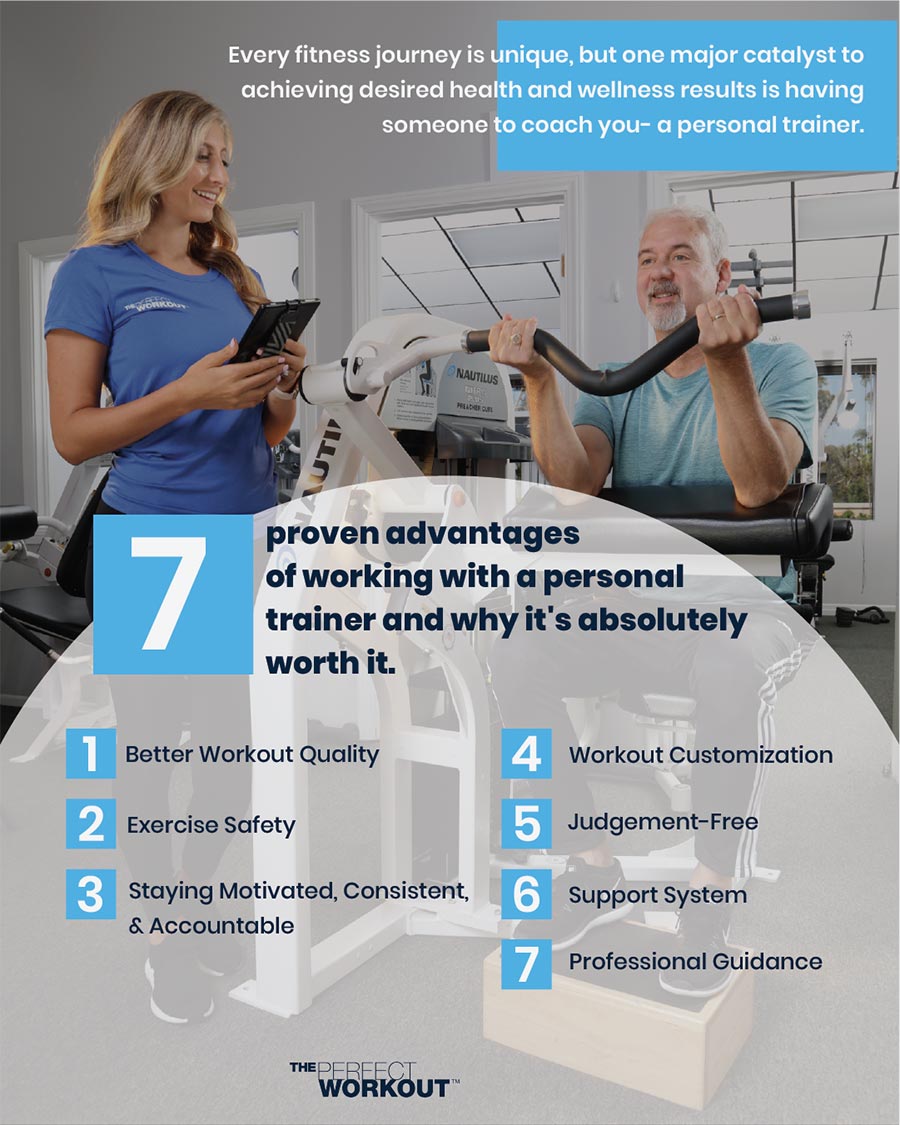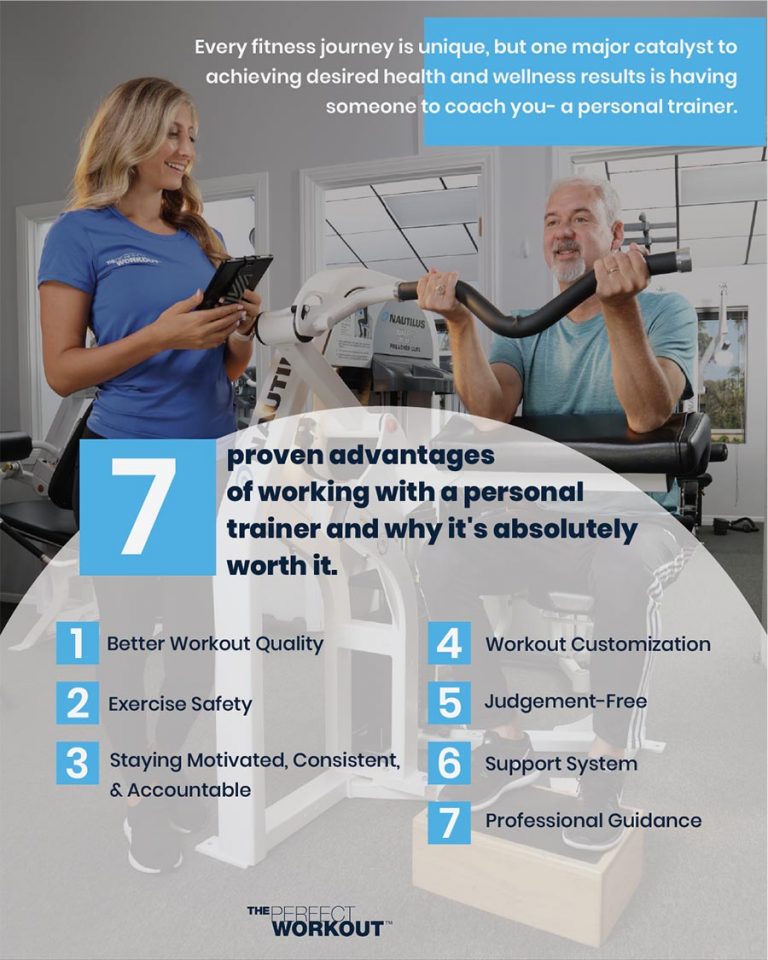 1. Better Workout Quality
Too many of us know firsthand that it's possible to work out – a lot – and see no results.
The "magic" of strength training is a result of a few ingredients, including choosing the right resistance for each exercise and putting in enough effort.
Research shows that when not working with a personal trainer, only 9-34% of trainees choose weights that are challenging enough to provide great results (Dos Santos et al., 2020).
People also generally fail to work hard enough without a trainer. In one study, about 57% of people without a trainer failed to push to complete exhaustion ("Muscle Success") on ANY exercise (Dos Santos et al., 2020).
Whether you get results is entirely up to you and the effort you put forth. But a Personal Trainer has the knowledge and passion to help you give it your all.
Research shows that supervised exercise leads to achieving more strength, muscle growth, and weight loss (Mazzetti et al., 2000).
Two separate studies by Wayne Westcott, Ph.D., and one study by Ellington Darden, Ph.D., demonstrate that slow-motion strength training produces 50% to 59% faster improvements than regular weight training.
Any challenging workout, like slow-motion strength training, is a physical and mental feat. This makes it incredibly easy to talk yourself out of giving your best effort when the exercise becomes tough and your muscles start to burn.
A Personal Trainer is the coach in your corner pushing you to give your absolute best. They become the voice you need when your own starts to deceive you.
Working out alone? It's easy to perform exercises incorrectly without someone watching your form or correcting bad habits. After all, you don't know what you don't know and could be exercising with incorrect form every time you're in the gym.
Working out with a friend? Having a workout buddy can be great because it increases your chances of sticking with it. But taking direction from someone who is not Certified is like having your friend "crack your back" instead of getting adjusted by a Chiropractor. Despite the good intentions, relying on someone other than a trained professional could do more harm than good.
A Certified Fitness Trainer should have extensive education on how to safely coach others through an effective workout.
At The Perfect Workout, our certification goes beyond books and heavily involves hands-on training with real people. We test our trainers' knowledge and expertise with numerous written and practical exams. All Personal Trainers are AED/CPR certified and are required to complete continuing education as part of their employment with The Perfect Workout.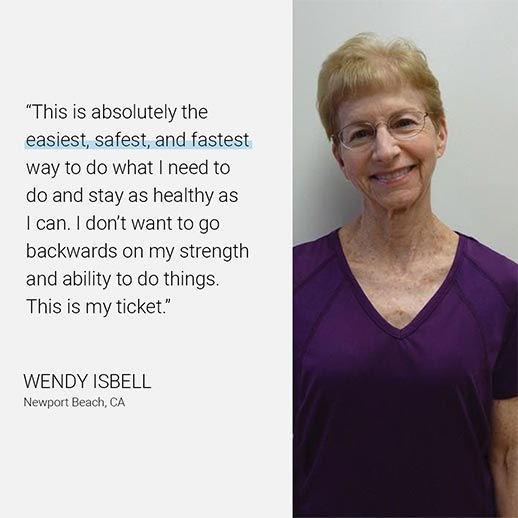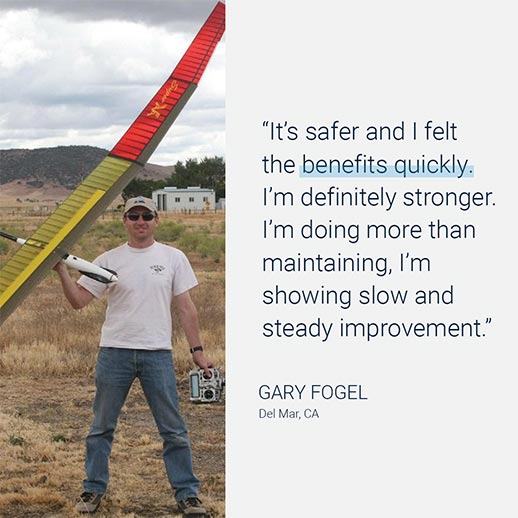 3. Staying Motivated, Consistent, & Accountable
Exercise helps with health and longevity, but it doesn't work if people don't do it consistently.
Only one in five adults in the US consistently reach the recommended amount of weekly exercise (Harris et al., 2011).
When starting an exercise program, about half quit within six months (Larson et al., 2018).
The vast majority of people don't hire personal trainers. Looking at the data, this approach isn't working.
Considering about half of people quit workout programs within six months, strategies to stick with exercise are critical to reaching one's fitness goals.
Studies show that people who work with personal trainers are more likely to develop a better attitude towards sticking with exercise (McClaran, 2003). In addition, people are also more likely to develop strategies for overcoming obstacles that would otherwise cause them to quit.
If that's not enough, hear what some of our clients have to say about how we help with consistency:
"I can do anything for 20 minutes, twice a week."
"20 minutes, twice a week made it easy to stick with it."
"I look forward to my personal training sessions."
"I see the benefits and I'm getting results, so I know it's working."
"My trainers encourage me when I want to give up."
"It's a great routine to start out the day."
"I like having an appointment on the books. It helps me stay accountable."
Working with a trainer provides an additional level of accountability that is likely needed by most people.
Chances are you don't bail on your doctor when you need a checkup, but it's really easy to bail on your workouts when you're doing them on your own.
Why is that?
Because when you have an appointment on your calendar and another human on the other end of the appointment counting on you to show up, you do it.
By keeping you accountable, they ultimately keep you consistent and consistency breeds results.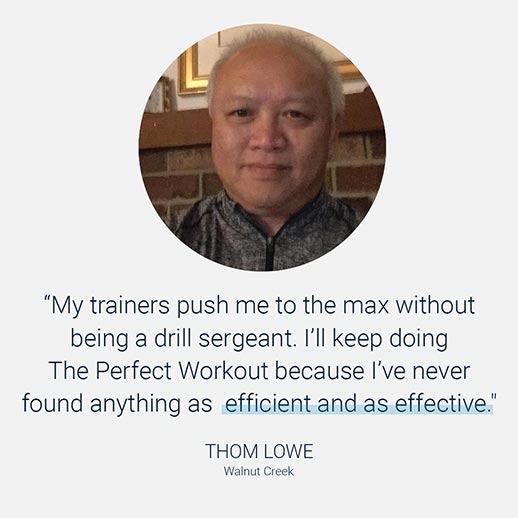 Believe it or not, there is a method to exercising safely and effectively. A Personal Trainer will analyze your ability and your performance to decide how to continually challenge you.
This includes how to properly adjust your body to workout equipment, whether or not to increase or decrease range of motion on an exercise, to lower or raise the weight, etc.
The results are in the details, and a Personal Trainer knows what to look for.
Playing the role of a professional for our own needs benefits us by saving money. We trade our time to learn and develop skills to save the cost that comes with hiring a professional.
Besides coaching and providing accountability, working with a personal trainer makes sense for several reasons. We are limited by time, having only 24 hours each day to sleep, eat, work, spend time with family, manage our homes, etc.
We simply don't have the time to be "professionals" in many areas. Outsourcing that responsibility to a professional saves time. It also ensures that we'll receive more educated and experienced guidance with in-session coaching and overall workout program design.
But many people try to serve as their own personal trainers.
People design their own workout plans, coach themselves through their training sessions, and guide their own long-term fitness journeys.
Unless you're a doctor, a physical therapist or you've been in the fitness industry before, chances are a Personal Trainer knows more about health and fitness than you do.
You wouldn't try to clean your own teeth instead of going to the Dentist. So why would you try and improve your physical health on your own?
In addition, you learn new things about your body, your health, and your habits when you work with a Personal Trainer. And the more you know, the more opportunities you have to make changes you may need to reach your goals.
A Personal trainer makes your workout personal. Everyone's body, fitness level, and abilities are different.
A good trainer will not have the 45yr old man who wants to lose 30lbs do the same exact thing as the 77yr old woman who wants to reverse osteoporosis.
It's necessary to tailor any exercise approach to the individual's goals.
Although group classes or follow-along- guides can be fun, you don't get the customized approach. You don't have someone completely focused on you to see if you're doing an exercise correctly, doing it safely.
A video, guide, or group fitness instructor doesn't know your goals, your injuries, limitations or how you tend to hold your breath a little before you hit muscle success.
At The Perfect Workout, your first session with a Personal Trainer dives deep into your goals and health history so we can best help you achieve your health and fitness vision.
Walking into a big box gym can be an intimidating experience. You may think others are watching you workout, judging how you look, or why you're lifting weights that way. This makes exercise an uncomfortable experience.
A Personal Trainer is devoted to helping you look and feel your best. You don't have to worry about what you look like, how little you know about exercise or how many times you've failed your diets in the past.
This is a safe space where you can share your fitness needs and ask your trainer all kinds of questions, even ones that you might feel silly asking.
At the Perfect Workout, you'll work with a Trainer every single workout and will always be in the comfort of a semi-private environment.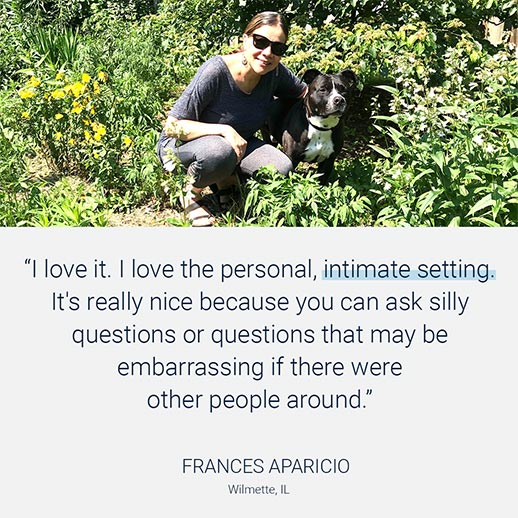 When you work with a personal trainer, you sign up for an overall transformation. Losing weight and gaining strength are common reasons people start a new workout program. However, gaining confidence, improving mental health, and learning to love their bodies, are some of the biggest and best benefits of working with a Trainer.
A Personal Trainer is your built in support system for this journey you're on and at The Perfect Workout, you're never at it alone.
So... IS a Personal Trainer Worth It?
Working with a personal trainer has tremendous value. A trainer's supervision leads to more effective workouts. It helps us stick with a fitness program. Ultimately, a personal trainer's help greatly increases the chances that we'll reach our health and fitness goals (Losch et al., 2016). .
Bias aside, we'd say a personal trainer is definitely worth it. 😏
Dos Santos, W. M., Junior, A. C. T., Braz, T. V., Lopes, C. R., Brigatto, F. A., & Dos Santos, J. W. (2020). Resistance-trained individuals can underestimate the intensity of the resistance training session: an analysis among genders, training experience, and exercises.

The Journal of Strength & Conditioning Research

.

Harris, C.D., Watson, K.B., Carlson, S.A., Fulton, J.E., & Dorn, J.M. (2011). Adult participation in aerobic and muscle-strengthening physical activities — United States, 2011. Morbidity and Mortality Weekly Report, 62(17), 326-330.

Larson, H.K., McFadden, K., McHugh, T.F., Berry, T.R., & Rodgers, W.M. (2018). When you don't get what you want–and it's really hard: exploring motivational contributions to exercise dropout. Psychology of Sport and Exercise, 37, 59-66. 

Mazzetti, S.A., Kraemer, W.J., Volek, J.S., Duncan, N.D., Ratamess, N.A., Gomez, A.L., … Fleck, S.J. (2000). The influence of direct supervision of resistance training on strength performance.

Medicine & Science in Sports & Exercise, 32

(6), 1175-1184.

McClaran, S.R. (2003). The effectiveness of personal training on changing attitudes towards physical activity.

Journal of Sports Science & Medicine, 2

(1), 10-14.

Losch, Sabine et al. "Comparing the Effectiveness of Individual Coaching, Self-Coaching, and Group Training: How Leadership Makes the Difference."

Frontiers in psychology

vol. 7 629. 3 May. 2016, doi:10.3389/fpsyg.2016.00629
Living with elevated cortisol levels can feel like a battle against your own body…
Read More »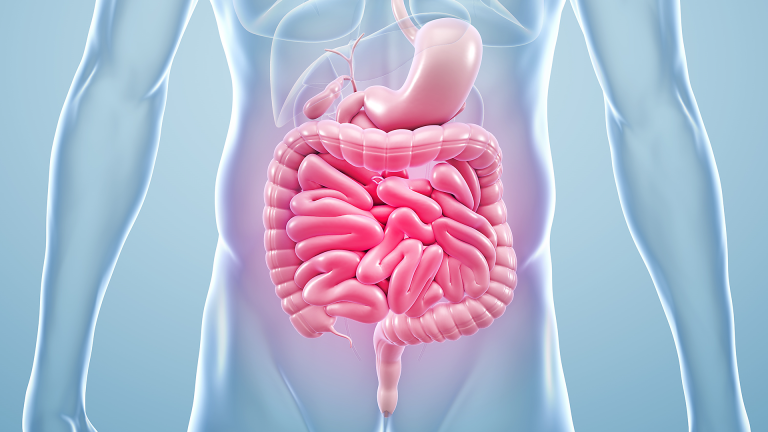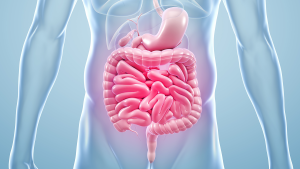 Did you know, your gut is home to over 1,000 bacterial species…
Read More »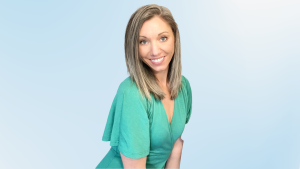 Certified in group fitness, functional training, & Slow Motion Strength Training…
Read More »