The wakeup call that helped her get strong at 71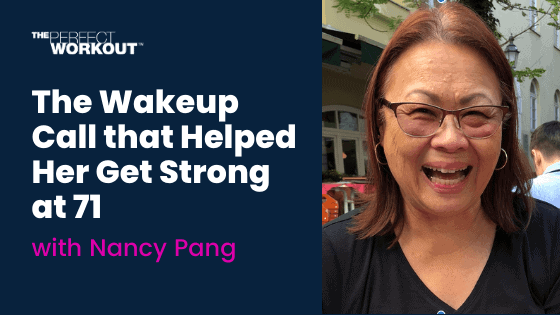 Most people will wait for something bad to happen to take control of their health.
For some it's getting a scary diagnosis, for others it's watching a loved one struggle with cancer, and for Nancy Pang, it was a painful wakeup call.
A few years back, Nancy Pang took a nasty fall that resulted in a fractured shoulder. But this wasn't her first fall.
Previously she had fallen while walking on the cement. Before she could figure out what tripped her up, she suddenly found herself on the ground in pain.
"I fell hard on my right hip and I was black and blue for weeks. I could not walk at first."
It took Nancy a week to be able to gain the strength to walk around her house, but it was a couple of years before she was walking around normally again.
At the time, she was working an all-consuming job that required her to be on her feet, walking school campuses throughout the day. Not being able to get around easily was a big setback for her.
It was then she realized she couldn't get through an average day without struggling to walk, and her travel plans may not be possible anymore.
"That was a wakeup call."
Nancy knew that if she couldn't manage her own luggage, and walk around easily, especially to some of the European destinations she had plans for, she wasn't going anywhere.
Nancy decided it was time to gain strength, improve her balance and gain the confidence to do all the things she had set out to do.
In 2017, she joined our SW San Jose Studio and has stuck with it ever since!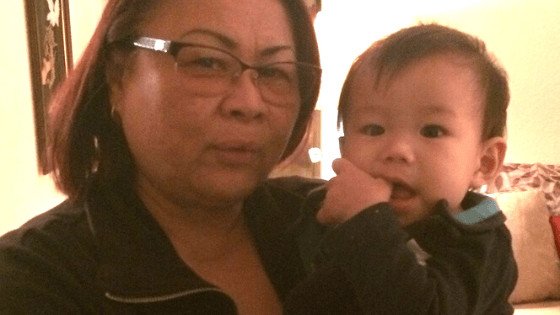 The accountability of a coach
Sticking with one workout for over 3 years is a big accomplishment for Nancy because it's the longest she's ever stayed with a fitness program.
One of the biggest factors of Nancy's consistent success is the accountability of a coach.
At The Perfect Workout, our Certified Personal Trainers are trained to coach every client through a safe and effective workout. This allows our clients to work with any trainer, any time.
"They're all good. So it's a credit to your company to make sure that people are skilled and competent. They know what they're doing."
Nancy has been working primarily with one trainer, Jeffrey Blockson and loves the careful attention he's given her during her workouts.
"Jeff is terrific. He's caring. He's mindful and takes things into consideration, which I really appreciate. And he's creative, changes it up all the time, so that it's never the same and doesn't get boring."
For someone like Nancy, who admittedly gets bored with programs easily, this is an important part of having a coach. She gives Jeffrey a lot of credit for his ability to adapt to her preferences and needs.
She believes his coaching and encouragement have helped her gain more confidence and his knowledge of the body and workout have helped her get an exceptional workout each session.
"Nancy is a trainer's dream! She's very serious, attentive, and persistent, both during and after our sessions. It's always a pleasure working with her, while seeing and hearing about her progression, physically and mentally! She's an amazing example of true strength!" – Jeff Blockson
During her time at The Perfect Workout, Nancy has achieved many of the goals she had when she first joined.
She's lost weight, and improved her strength, her posture, her balance, the arthritis in her hands, and the confidence to avoid another fall.
"I have less of a fear of falling. Because I know I have better muscle tone. I have more confidence in just moving."
Read one client's story of how he DID fall, and saved himself from injury. ??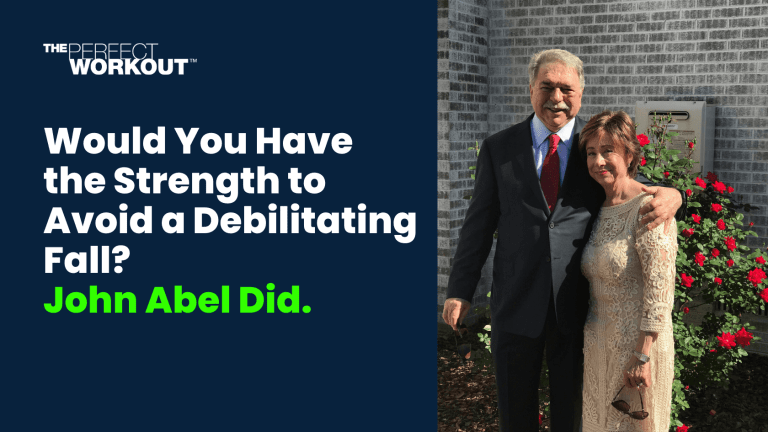 Her attempt to workout on her own
Shelter-in-place was announced and before she knew Virtual Training was an option Nancy thought, "Oh, no, I can't go to my workouts. What am I going to do? I had a real concern about losing all the gains that I've made over the years. And I said, I can't let this happen."
So when Virtual Training was offered to the Bay Area, Nancy was excited about the opportunity to continue with her personalized workouts. Since starting, she's been all-in with her at-home workouts with Jeffrey and loves the convenience of them.
"It's such a great solution."
Many have tried to do these workouts on their own at home, without the guidance of a trainer, and when Nancy tried she quickly learned it was much more difficult to achieve a good workout.
"I have a tough time remembering all the exercises in chronological order. When Jeffrey's there, he's got it ordered and he's selected the exercises so that it's a full, whole body workout. And I'm sitting there going… I don't know if I did that?"
Nancy quickly learned she didn't exactly know how to piece the workout together, didn't know how long to go on each exercise or how to push herself to muscle success like her Trainer does.
When her Trainer is there, "he's watching, counting and encouraging and saying 10 more seconds. Give me one more. And so the intensity goes up. So when I'm doing it by myself, it's much harder to coach yourself."
Not only is her Trainer there to encourage her, he's also there to coach her through all the nuances of perfect form, breathing and ideal speed- all while hitting that crucial point in the exercise, muscle success.
After doing the workout on her own, Nancy doesn't think it's nearly as effective as working with her Trainer.
"Once I lose form, I'm not really spending my time well. I'm not getting the same benefits."
And she doesn't think that she would actually keep up with the workouts if she didn't have that accountability piece.
"That would be easy to just say, oh, I'll do it tomorrow and then tomorrow comes… are you going to do it tomorrow?"
Having the scheduled, paid-for workout on her calendar at a specific time and a Trainer waiting for her, makes her show up each time. If she doesn't, she knows it's her loss.
"With this program. I call it an investment in myself. And as I age, I don't want to be what I've seen others become. Which is not being able to walk, not being able to pick up my own luggage, pick up my own groceries without the difficulty of falling. It's very damaging when we fall now. At my age, it takes a whole lot longer to recover.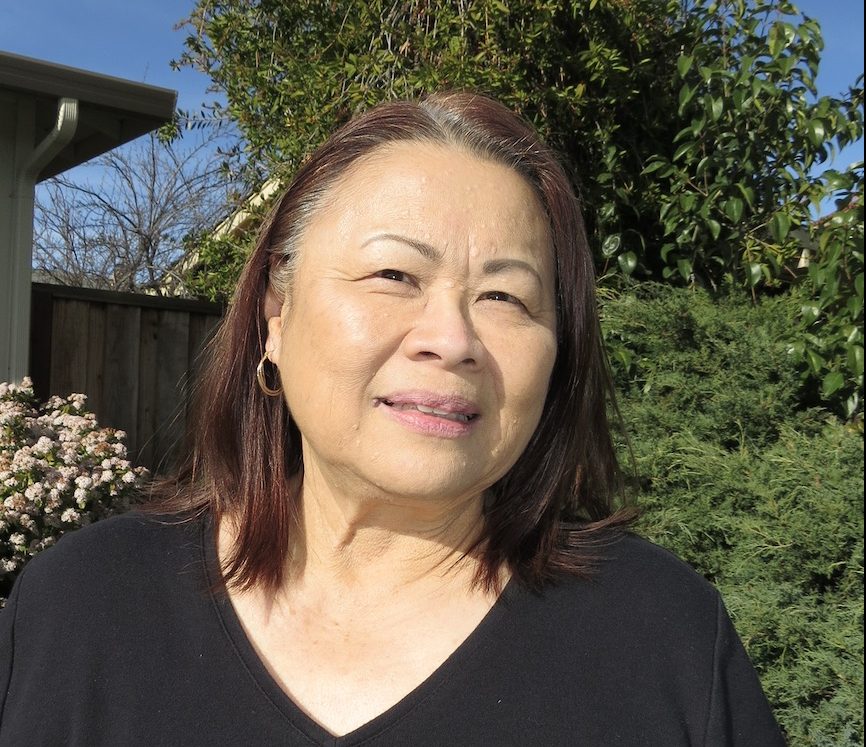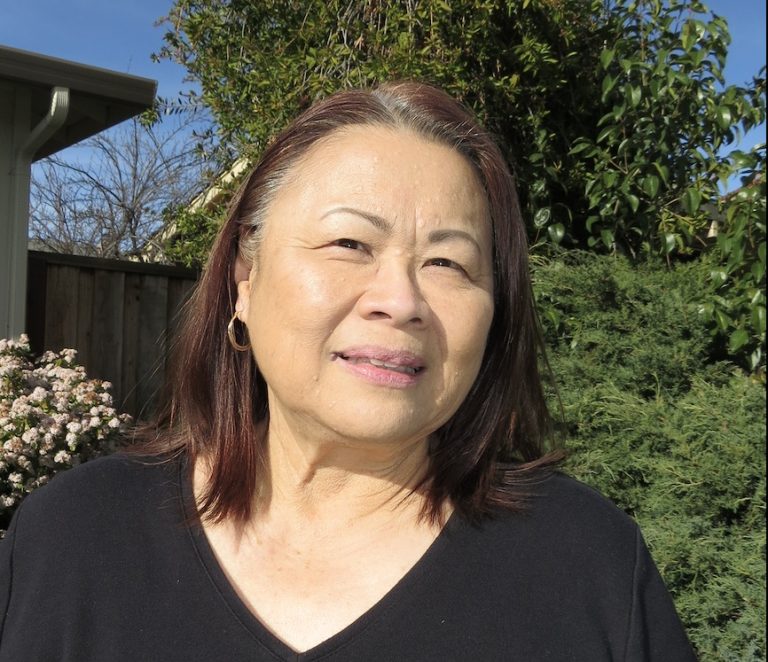 The benefits of slow-motion strength training are endless and it's a workout you can do well into your 70s, 80s, and even 90s. You can't say that a lot about a lot of other workouts.
"Because it's safe and you're not throwing weights around. You're not trying to pick up something that's heavier than you can really safely manage. And so that's key because like I said, we injure ourselves, then it takes a long time to repair.
I've stuck with it. I'm not going anywhere."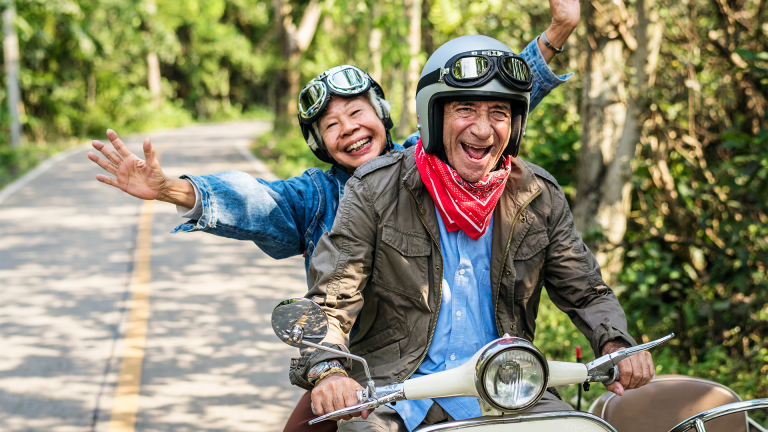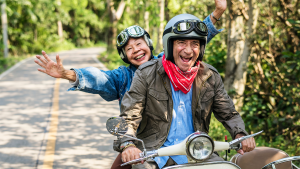 We're shining a spotlight on an often-overlooked yet scientifically-proven key…
Read More »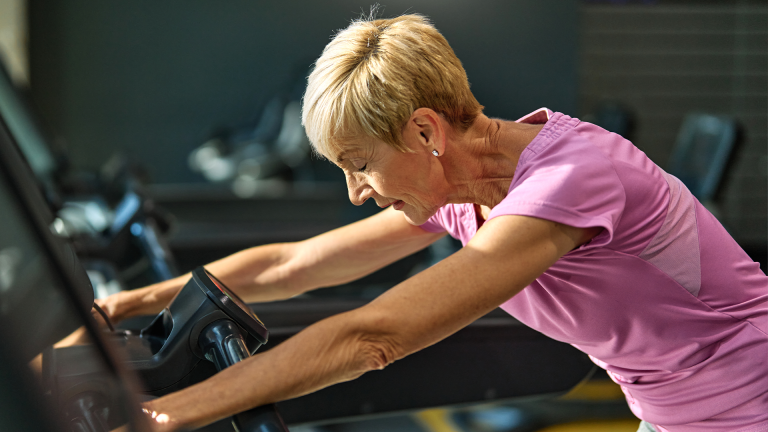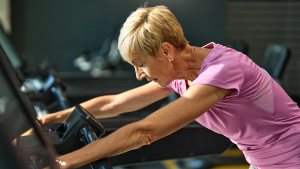 Living with elevated cortisol levels can feel like a battle against your own body…
Read More »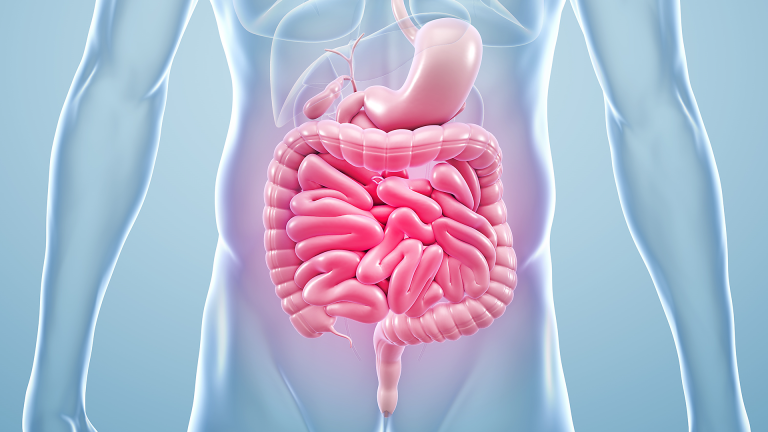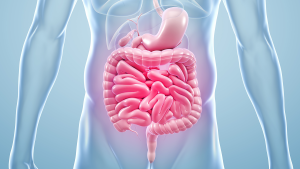 Did you know, your gut is home to over 1,000 bacterial species…
Read More »