The Importance of Sleep & How Strength Training Can Improve It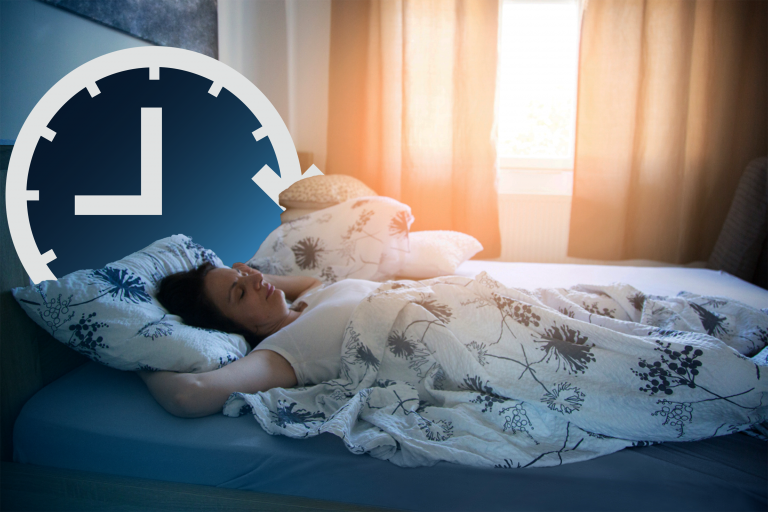 As we get older, it becomes more challenging to bounce back after we don't get a good night's sleep.
We have so many demands on our time—jobs, family, errands—not to mention finding the time to relax and have fun. To fit everything in, we often sacrifice… Sleep 😴.
But sleep has an impact on our mental and physical health. It's vital to gaining strength, losing fat, recovering from injury, and your overall well-being.
To learn about the importance of sleep and how strength training can help improve the quality of Z's you get, keep reading.
The Importance of Quality Sleep
Sleep helps you feel rested each day. But while you're sleeping, your brain and body don't just shut down. Internal organs and processes are hard at work throughout the night.
Over time, skimping on sleep can mess up more than just your morning mood. Studies show getting quality sleep can help improve all sorts of issues, from your blood sugar to your workouts.
So what is enough sleep? The National Sleep Foundation (NSF) defines "enough" as: "A sleep duration that is followed by a spontaneous awakening and leaves one feeling refreshed and alert for the day."
The keyword there is spontaneous, or without an alarm clock. The exact number of hours necessary to achieve that refreshed feeling varies. Still, for most adults, it's between 7 and 8 hours a night. Here are some great reasons to get enough sleep:
When you're running low on sleep, you'll likely have trouble holding onto and recalling details. That's because sleep plays a big part in both learning and memory. Without enough sleep, it's tough to focus and take in new information.
Your brain also doesn't have enough time to store memories so that you can recall them correctly later. Sleep lets your brain catch up, so you're ready for new experiences.
Another thing your brain does while you sleep is process emotions. When you cut that short, you tend to have more negative emotional reactions and fewer positive ones.
Chronic lack of sleep can also raise the chance of having a mood disorder. [1]
One large study [2] shows that when you have insomnia, you're five times more likely to develop depression, and your odds of anxiety or panic disorders are even higher.
Refreshing slumber helps you hit the reset button on a bad day, improve your outlook on life, and be better prepared to meet challenges.
While you sleep, your blood pressure goes down, giving your heart and blood vessels a bit of a rest. The less sleep you get, the longer your blood pressure stays up during a 24-hour cycle.
High blood pressure can lead to heart disease, including stroke. A good night's sleep might protect against a heart attack.
The Circulation Study, which looked at the sleep habits of more than 52,000 Norwegian men and women, found that people who have insomnia most nights of the week face a 30-45% greater heart attack risk.
"It's important that people are aware of this connection between insomnia and heart attack and talk to their doctor if they're having symptoms," said lead researcher Lars Erik Laugsand, MD, from the Norwegian University of Science and Technology.
The reason for the link may be that not sleeping enough causes high blood pressure and hormonal changes. Short-term downtime can have long-term payoffs.
During the deep, slow-wave part of your sleep cycle, the amount of glucose in your blood drops. Not enough time in this deepest stage means you don't get that break to allow a reset — like leaving the volume turned up on your phone while listening to music all day. Eventually, the battery will crash and will need a recharge to keep going.
Your body will have a harder time responding to your cells' needs and blood sugar levels. Allow yourself to reach and remain in this deep sleep, and you're less likely to get type 2 diabetes [3].
To help ward off illnesses, your immune system identifies harmful bacteria and viruses in your body and destroys them. Ongoing lack of sleep changes the way your immune cells work. They may not attack as quickly, and you could get sick more often. Good nightly rest can help you avoid that tired, worn-out feeling, as well as spending days in bed as your body tries to recover.
When you're well-rested, you're less hungry. Being sleep-deprived messes with the hormones in your brain — leptin and ghrelin — that control appetite.
With those out of balance, your resistance to the temptation of unhealthy foods goes way down. And when you're tired, you're less likely to want to get up and move your body.
Together, it's a recipe for putting on pounds. The time you spend in bed goes hand-in-hand with the time you spend in the kitchen and in your workouts to help you manage your weight.
Sleep Your Way Muscle Growth
As we sleep, energy consumption is lowered, allowing us to use the high-quality food we eat during the day to more efficiently build muscle. Growth hormone is naturally released, improving muscular recovery and regeneration.
Also, as we sleep, the brain recharges. This is important for building muscle because a rested brain is a motivated and focused brain. In simple terms, when you sleep, you recover.
When you recover, you replace, repair, and rebuild—all of which are needed for optimal progress.
A 2011 study [4] published in the journal Cancer found that people who averaged fewer than six hours of sleep each night had an almost 50% increase in the risk of colorectal adenomas, a precursor to cancerous tumors, compared to those who clocked in at seven hours a night.
One study author said the risk increase was comparable to that of having a first-degree relative with colon cancer. Although more research is needed on the sleep-cancer link, some experts think that the hormone melatonin, which has been linked to DNA repair, may play a role.
It's no secret that struggles with sleep increase as we age. These issues come from a variety of causes: illnesses, side effects of medication, changes in circadian rhythm, increased sensitivity to light exposure, inactivity, and elevated nervous system activity, to name a few.
While no one wants to experience the mental fog that comes from sleep deprivation, there are more significant consequences to sleep loss.
Some researchers believe sleep issues contribute to many aging-related health issues.
Sleep can be powerful… if we get enough of it.
We know about the many benefits of getting good quality sleep, but what about the effects of not getting a good night's rest?
Check out some of the side effects of sleep deficiencies when quality sleep is not a part of your nightly norm:
Long Term Mood Disorders
Sickness
Diabetes
Infertility
Weight Gain
Low Libido
Heart Disease
More is not better when it comes to exercise is kind of our philosophy. And when it comes to getting good sleep, we think the same motto can be applied. Rather than finding all the things you can do to improve your sleep, a better question to ask yourself is — What can I stop doing?
Smartphones, TVs, and Technology
Bedtime routines nowadays commonly include scrolling social media or watching Netflix. Although it may be an attempt to wind down for the night, too much tech before bed can mess with your sleep.
Studies show that scrolling social media in bed before hitting snooze is associated with sleep and mood dysfunction [5]. Those who have higher "in-bed" scrolling times, over an hour or so, are more likely to have insomnia, anxiety, and short sleep times overall [6].
Tech before bed doesn't just cause feelings of anxiousness, it affects the way our brains are wired.
Our circadian rhythm, a natural 24-hour cycle responding to light and dark, is most sensitive to light in the evenings. Naturally, when it gets dark and we approach bedtime, our brains produce melatonin which promotes sleep.
Research shows that exposure to LED lights, particularly in the evening hours, suppresses melatonin secretion.
So when the light from our phones, tablets, and TVs is pouring in, it interferes with sleep production, sleep efficiency, and quality of sleep.
Latenight snacks and nightcaps. Sounds fun right?
We say go for it… sometimes. But when it becomes the norm, it's likely doing more harm to your sleep health than good.
Studies suggest that eating later in the evening and closer to bedtime can lead to eating more meals overall, weight gain, and higher daily caloric intake [7].
In fact, the closer dinner time is to bedtime shows there's higher increase of gastro-esophageal reflux disease (GERD) [8].
A review of 27 studies [9] shows that alcohol does not improve sleep quality.
According to the findings, alcohol does allow healthy people to fall asleep quicker and sleep more deeply for a while. Still, it reduces rapid eye movement (REM) sleep. And the more you drink before bed, the more pronounced these effects. REM sleep happens about 90 minutes after we fall asleep. It's the stage of sleep when people dream, and it's thought to be restorative.
Disruptions in REM sleep may cause daytime drowsiness, poor concentration, and rob you of needed Zs.
"Alcohol may seem to be helping you to sleep, as it helps induce sleep, but overall it is more disruptive to sleep, particularly in the second half of the night," says researcher Irshaad Ebrahim, medical director at The London Sleep Centre.
"Alcohol also suppresses breathing and can precipitate sleep apnea," or pauses in breathing that happen throughout the night. The more a person drinks before bed, the more substantial the disruption. "One to two standard drinks seem to have minimal effects on sleep," Ebrahim says.
"REM is the more mentally restorative type of sleep," says Michael Breus, Ph.D., a sleep specialist in Scottsdale, Ariz. "Alcohol is not an appropriate sleep aid. If you rely on alcohol to fall asleep, recognize that you have a greater likelihood to sleepwalk, sleep talk, and have problems with your memory."
What about exercising before bed?
Research shows doing vigorous exercise less than one hour before bed can potentially impair sleep quality [10].
While high-intensity exercise within an hour of going to bed can inhibit quality sleep, it's proven to be extraordinarily beneficial for quality sleep any other time of day.
You can schedule your high-intensity 20-minute workouts any time of day, ideally concluding at least one hour before bed.
How Does Strength Training Improve Sleep?
Thankfully, strength training works as a sleep aid for many men and women who were previously poor or average sleepers.
Strength training can improve sleeping habits in less than 10 weeks, although its possible benefits can happen even sooner.
While resistance training does not increase the ease of sleeping for all people, it also has not demonstrated negative sleeping effects on anyone in research. In other words, it won't hurt, but it certainly may help.
For at least some people, just a small amount of strength training is all that's necessary to notice a significant difference in sleep.
This was noticed in a study led by a researcher at Harvard [11] Men and women around 70 years old participated in a brief strength training program that involved five exercises that targeted the major muscle groups in the upper and lower body.
Each of these exercises was performed for one set with weights that were very challenging. The trainees exercised three days per week.
After 10 weeks, the strength-trained individuals experienced a 40% improvement in self-assessed sleep (according to detailed pre-and post-intervention questionnaires).
This was even more impressive when considering that the control group, who met twice per week for health education sessions, saw no improvement.
Dissecting the results even further, all 15 participants in the strength program either improved or remained the same. This indicates that, at the very worst, strength training won't keep you up at night. If it has any effect, it will help you sleep.
The people in the study who strength trained were poor sleepers at the start and benefited from getting more sleep in a number of ways.
At the end of the study, self-assessed daytime dysfunction decreased and ratings of vitality and social functioning improved. Oddly enough, social functioning scores actually improved in the strength group more than the health education group, who socialized as part of their education classes!
Another study performed at Texas Tech University showed a similar improvement in sleep after three months of strength training with an older group who averaged closer to 80 years of age [12].
Sleep is majorly important in our physical and mental well-being. It's vital to recovering from workouts and helps to prevent mood disorders and sleep deficiencies.
We know that social media consumption, scrolling our smartphones, and watching TV as part of our bedtime routine is not only preventing us from falling asleep, it is impairing the quality of the sleep we get and contribute to anxiety and depression.
And taking comfort in snacks and alcohol late at night increases the chances of developing diseases such as GERD or sleep apnea, both of which cause intermittent sleep interruptions.
To increase your chance of quality sleep, strength train consistently and free yourself from the aforementioned deterrents in the remaining couple of hours before bed.
We've seen similar experiences with our members at The Perfect Workout. After they begin training with us, some report that they're sleeping better than they have in years…or ever.
Although improved sleep is not promised, strength training is highly unlikely to hurt your ability to sleep…and can be a much more desirable solution than taking sleep aids or medications to help you catch some quality Z's.
If you would like to learn more about our method of strength training, read about our methodology. If you are new to The Perfect Workout, try a workout with us and start with a FREE Introductory Session.
Al-Abri, Mohammed A. "Sleep Deprivation and Depression: A bi-directional association."

Sultan Qaboos University medical journal

vol. 15,1 (2015): e4-6.

Neckelmann, D. et al., Chronic Insomnia as a Risk Factor for Developing Anxiety and Depression, Sleep. 2007; 30 (7): 873-880.

Zhu B, Quinn L, Kapella MC, et al. Relationship between sleep disturbance and self-care in adults with type 2 diabetes. Acta Diabetol. 2018;55(9):963-970. doi:10.1007/s00592-018-1181-4

University Hospitals Case Medical Center. (2011, February 8). Lack of sleep found to be a new risk factor for colon cancer. ScienceDaily. Retrieved October 12, 2021 from www.sciencedaily.com/releases/2011/02/110208112741.htm

Sushanth Bhat, Genevieve Pinto-Zipp, Hinesh Upadhyay, Peter G. Polos, "To sleep, perchance to tweet": in-bed electronic social media use and its associations with insomnia, daytime sleepiness, mood, and sleep duration in adults, Sleep Health, Volume 4, Issue 2, 2018,Pages 166-173, ISSN 2352-7218,

Blume, C., Garbazza, C. & Spitschan, M. Effects of light on human circadian rhythms, sleep and mood. Somnologie 23, 147–156 (2019).

https://doi.org/10.1007/s11818-019-00215-x

Reid KJ, Baron KG, Zee PC. Meal timing influences daily caloric intake in healthy adults. Nutr Res. 2014;34(11):930-935. doi:10.1016/j.nutres.2014.09.010

Fujiwara Y, Machida A, Watanabe Y, et al. Association between dinner-to-bed time and gastro-esophageal reflux disease. Am J Gastroenterol. 2005;100(12):2633-2636. doi:10.1111/j.1572-0241.2005.00354.x

Ebrahim, I.O., Shapiro, C.M., Williams, A.J. and Fenwick, P.B. (2013), Alcohol and Sleep I: Effects on Normal Sleep. Alcohol Clin Exp Res, 37: 539`-549.

https://doi.org/10.1111/acer.12006

Stutz J, Eiholzer R, Spengler CM. Effects of Evening Exercise on Sleep in Healthy Participants: A Systematic Review and Meta-Analysis. Sports Med. 2019;49(2):269-287. doi:10.1007/s40279-018-1015-0

Singh, N. A., Clements, K. M., Fiatarone, M. A.  (1997). Sleep, Sleep Deprivation,  and Daytime Activities A Randomized Controlled Trial of the Effect of Exercise on  Sleep. Sleep, 20(2), 95-101.

Ferris,  L.  T.,  Williams,  J.  S.,  Shen,  C.  L.,  O'Keefe,  K.  A.,  &  Hale,  K.  B.  (2005).  Resistance training improves sleep quality in older adults—a pilot study. J Sports  Sci Med, 4(3), 354-60.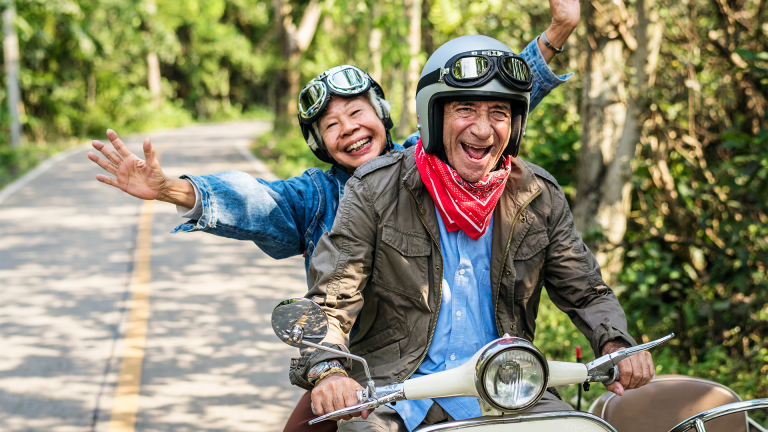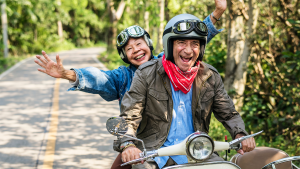 We're shining a spotlight on an often-overlooked yet scientifically-proven key…
Read More »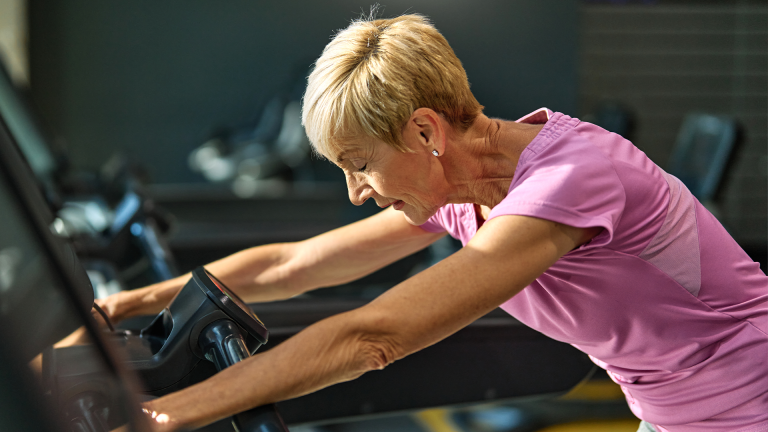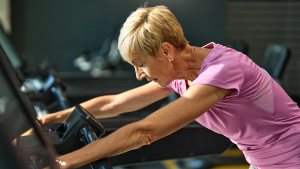 Living with elevated cortisol levels can feel like a battle against your own body…
Read More »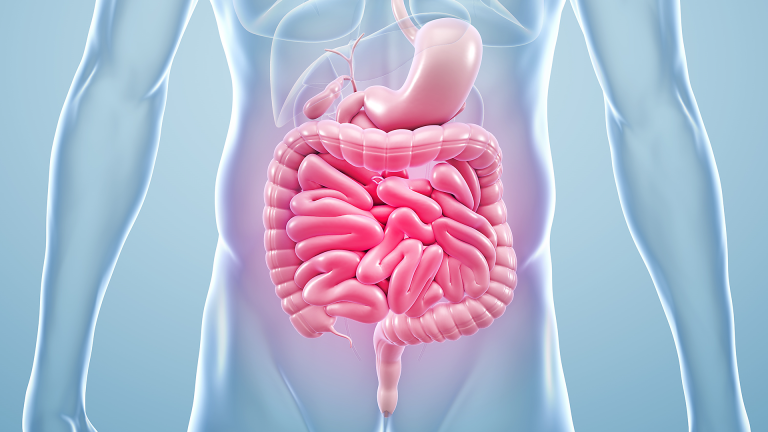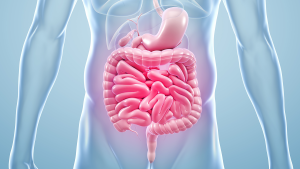 Did you know, your gut is home to over 1,000 bacterial species…
Read More »