Strong and Healthy:
Doing all the Things She Loves at 67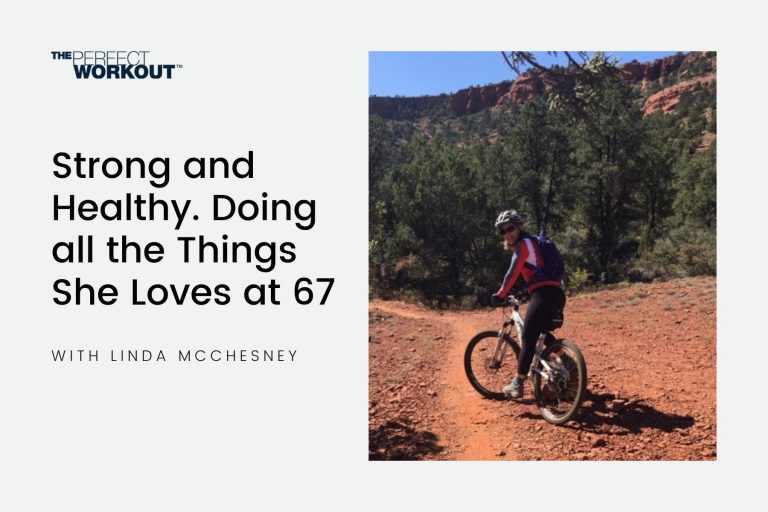 Being outdoors runs through Linda's blood. In fact, she met her husband on the ski slopes.
Over the years their lives have revolved around activities such as scuba diving, kayaking, water skiing, snow skiing, hiking, and biking. Linda is an avid gardener and their sons are both Eagle Scouts. The entire McChesney family loves being outdoors and has learned many important life lessons in their adventures together.
But her outdoor adventurers were quickly halted when Linda broke her knee in a snow skiing accident.
Shortly after, she learned that she had low bone density and was facing a battle with osteoporosis. 
"The experience of being immobilized for months was depressing and gave me a glimpse of a future without the things I loved doing most. Something I took for granted. That revelation and the desire for a full recovery from my injury started my serious search for a sustainable exercise program."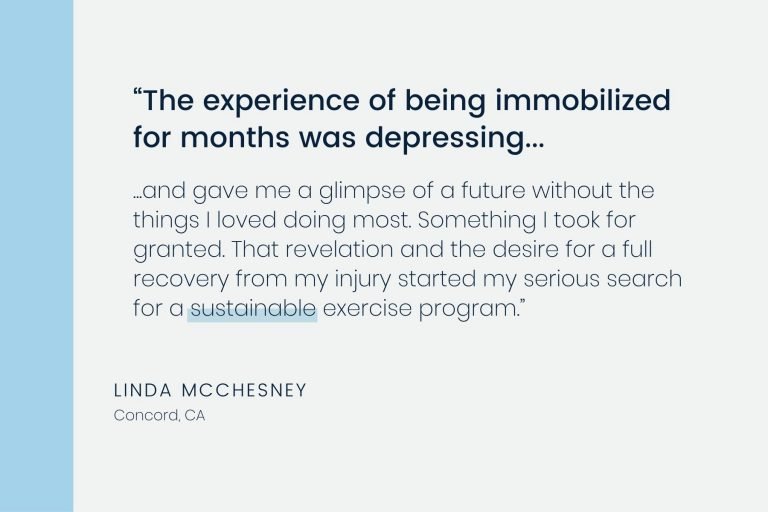 Linda had been to gyms, had a personal trainer, even joined one particular gym because her friends were all there. But none of that ever stuck. One day, she saw an advertisement in the paper for The Perfect Workout, but she was skeptical…
"We've been taught that more is better so what could I possibly gain in 20 minutes of exercise?"
Skepticism aside, Linda ultimately joined The Perfect Workout in 2016. 
"It turns out that with the right plan and a personal trainer to instruct you, guide you, encourage you, and monitor your progress, you have a lot to gain! The program is exceptional but the personal trainers have been essential to my success. Each one has taught me something new about my body, how it works, and how to take care of it. They are partners helping me reach my individual best."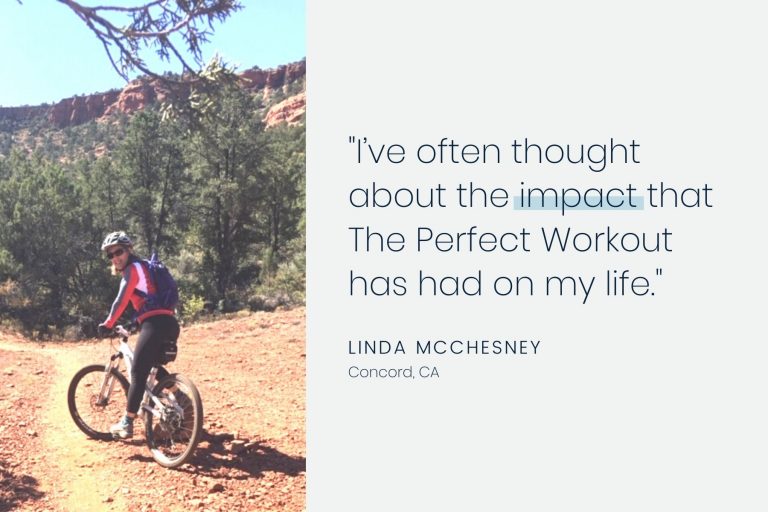 Like many clients during the pandemic, Linda began Virtual workouts. The studio workouts were working for her and she doubted that she could get a solid workout at home. 
Once more, her skepticism has proven wrong. 
"I cannot say enough great things about my Virtual Trainer, Kerry Borgen, who challenges me weekly! I take her when I travel. She's flexible when I have to move my workout due to watching grandchildren during the pandemic. She's tough, she's compassionate, and she's taught me to be a stronger person, physically and mentally."
Because of her trainer and 20-minute, twice a week workouts, Linda feels like she can really "play" with her three young grandsons.
In the past couple of years, Linda gained the strength and energy to hike the Grand Canyon, from North to South rim, and enjoy mountain biking in Sedona, AZ.
"The Perfect Workout is PERFECT and the greatest testament to that is me at 67. Healthy, strong, and doing all the things I love. Osteoporosis is on the run and my knee healed beautifully.
This past year has given us many things to be thankful for and The Perfect Workout is high on my list."