The Perfect Workout for aging women
I've been spending the last 20 years trying to lose the same 10 pounds over and over again.
You don't want to be the person chasing the same quick fixes for weight loss and health your whole life.
Especially if you are in your 50s and 60s.
We know you want something that works for you and will continue to work for you as you get older.
So, what works for aging women?
Our client, Frances has been successful at losing weight, gaining strength and aging with confidence in her 60s with a simple solution… slow-motion strength training.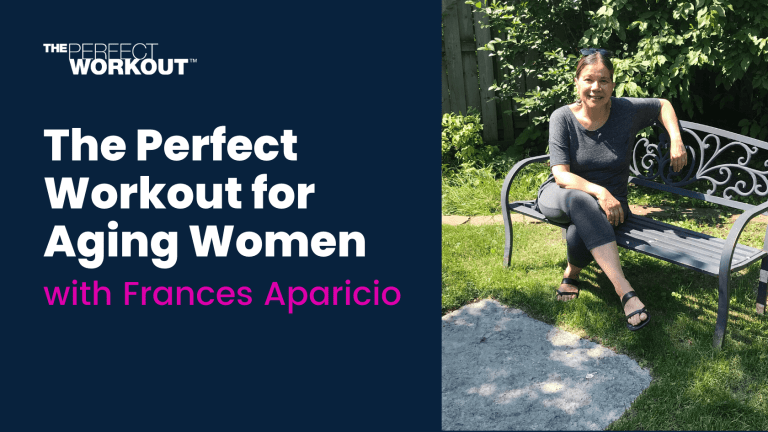 Frances Aparicio has been a university professor for 35 years and despite her love for it, it's taken a toll on her physical health.
"It's a very unhealthy lifestyle because we spend most of our hours sitting on a desk, either reading or writing and the only time we really move around is when we're teaching."
As she began getting older and approaching her 60s she decided to do something to keep her body in shape and to stay healthy. Frances began to enjoy activities like power walking, Zumba and yoga, but she wasn't actively strengthening her body.
Her yoga teacher told her she had wonderful flexibility but needed to gain strength. An important task for women in their 50s and 60s when muscle and bone loss becomes prevalent.
So, when she heard about The Perfect Workout, she thought, "This sounds like a good thing because I'm not spending too much time in the gym and it seems like it's pretty effective."
In July 2018 she joined our Wilmette Studio near Chicago, IL and has been training with us ever since.
"I love it. I love the personal, intimate setting. It's really nice because you can ask silly questions or questions that may be embarrassing if there were other people around."
The semi-private setting is particularly inviting to Frances and many women her age because it's a non-threatening environment like many of the "big box gyms." It allows our clients to feel safe and comfortable during their workouts so they can focus on what's important- getting stronger and healthier!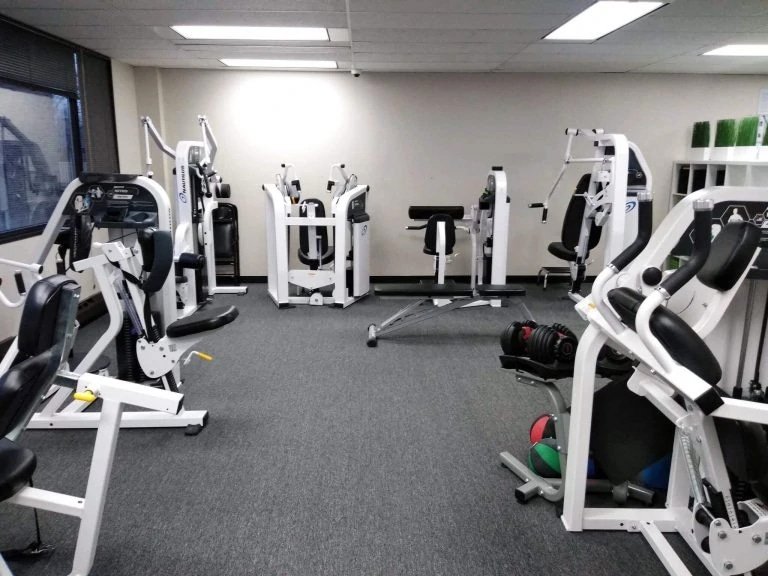 "This is my investment in my health."
Because slow-motion strength training has been proven to greatly impact health and wellness in a number of ways, the time and financial investment is without a doubt preventative care for those who do it.
By investing in your health today, which a science-backed program like we offer at The Perfect Workout, you will save more time and money compared to the costs of medications and doctors visits that could add up in the future.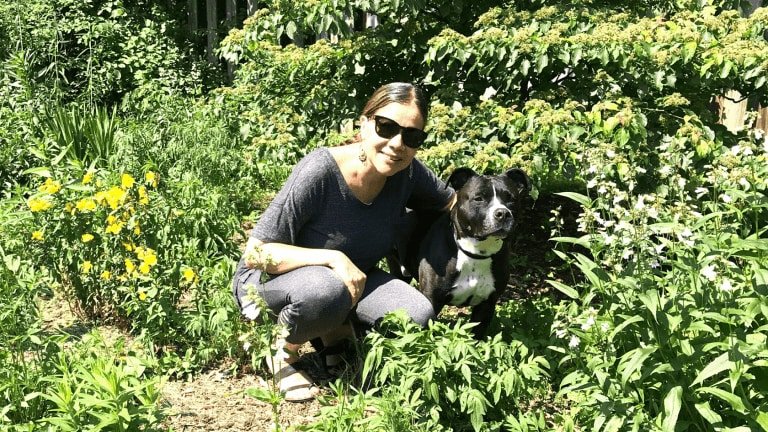 Losing weight at 64... and in quarantine.
Frances; 50s were challenging. At age 50 she gave birth to her son, battled menopause immediately after and gained weight throughout the years following. But now at age 60, she is grateful to be experiencing a healthier and happier body.
In fact, Frances has been able to achieve something many people are struggling with while sheltering at home…
She's losing weight!
With the combination of her workouts at The Perfect Workout and nutritional guidance from her Personal Trainer, Drew, she's lost 9lbs in the past couple of months.
It's common for women in their middle-age and senior years to struggle to lose weight, but Frances and many clients at The Perfect Workout are doing it.
And to top it off, the workouts that are supporting her weight loss are being done at home, virtually with her trainer.
Having been with The Perfect Workout for almost two years, Frances took to Virtual Training pretty quickly when we began to offer it as a solution to maintain strength during Covid.
"I wake up early, make sure that I'm ready and [the workout] gets me going. It gives me this energy during the day that I don't have on other days during the week."

Aging with grace & strength
Seeing people her age face chronic illness and lack of mobility motivates Frances to work even harder to maintain her health and the progress she's made.
Luckily, Frances hasn't faced any major illnesses or conditions. She feels the work she's doing at The Perfect Workout is a preventative measure to stay healthy and age with as few issues as possible.
"But you have to work at it! You can't expect to be healthy without doing anything."
I hope to stay strong as much as I can. And as I get older, that I can still do things like travel and be relatively active for whatever age I'm in"
And the little, day-to-day things are becoming easier too.
"Even things like mopping my floors and vacuuming my house, doing laundry, carrying grocery bags from the car to the kitchen, gardening, all these things that are physical activities. I just feel much more strong now than I did five or even 10 years ago."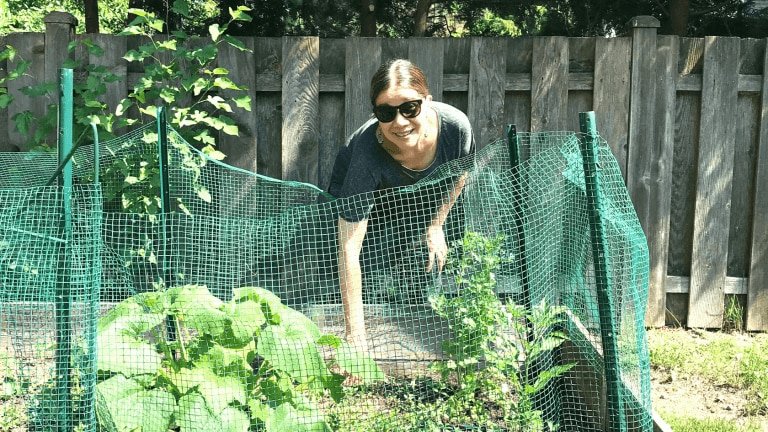 The Perfect Workout for aging women
Frances had worked with a Personal Trainer once before and although it was generally a good experience, she noticed the approach wasn't quite right for a woman her age.
During one session, she felt like the workout was just too difficult and physically painful.
"Sometimes Personal Trainers are not really sensitive to how you need to start doing things- little by little. You can't just expect a 60 year old woman to be doing push ups the way a 30 year old does."
You won't get that at The Perfect Workout.
"Once I started The Perfect Workout, I felt very safe. But still they push me to do the best I can."
And all that hard work Frances has put in with the help of her Trainers has paid off.
"My belly has gone down tremendously, I feel thinner, I feel lighter. And I feel like I have muscle now. I feel my muscles in ways that I haven't before.
I'm much more self confident with my body and my strength. I just feel more healthy. I'm definitely more active in general, just having the energy that I haven't had in a long time."
The Perfect Workout has just been amazing. It's been a blessing to be able to know that I'm getting stronger."
Living with elevated cortisol levels can feel like a battle against your own body…
Read More »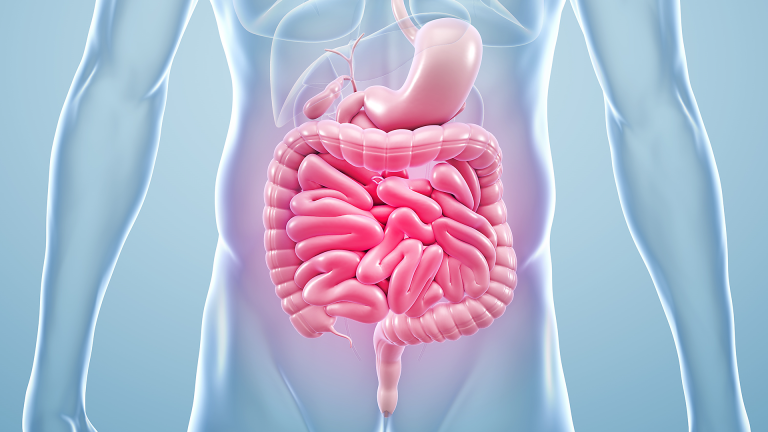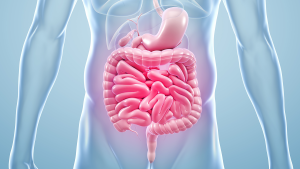 Did you know, your gut is home to over 1,000 bacterial species…
Read More »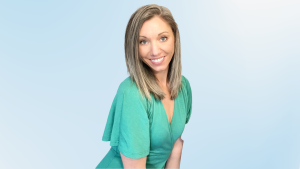 Certified in group fitness, functional training, & Slow Motion Strength Training…
Read More »