7 Exercise Myths: How Slow-Motion Strength Training Is The Solution To Them All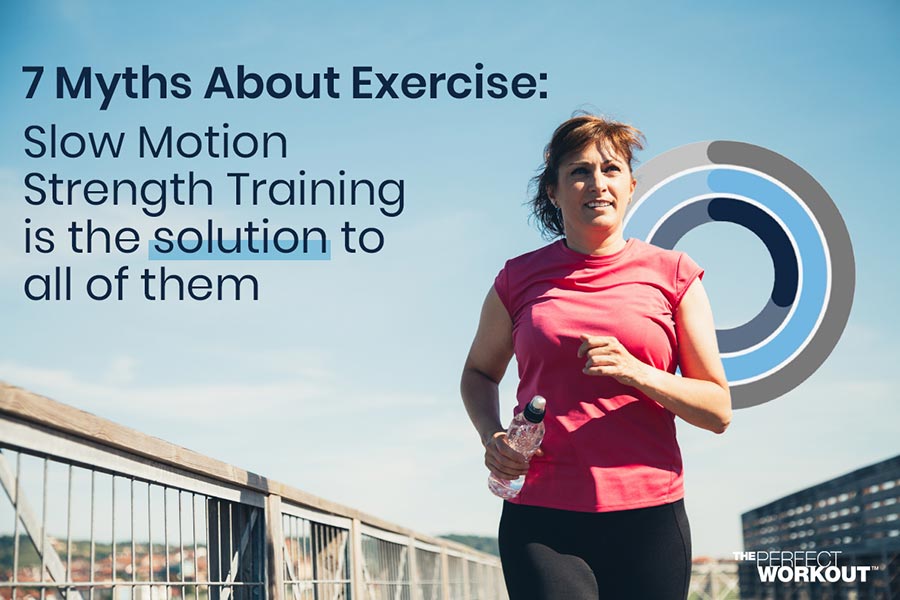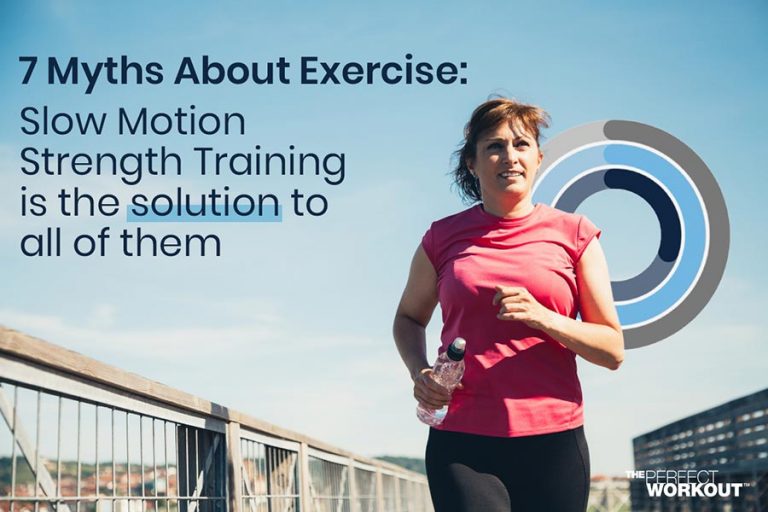 You could be sabotaging your workouts with 7 exercise myths.
Today we will identify those myths and prove that Slow-Motion Strength Training is the best possible form of exercise you can do to get the results you want.
One of the most common things we hear after someone tries our method for the first time is,
"I've been exercising the wrong way my entire life."
And chances are, you might be too!
In this article, we are going to dive deep into the exercise methodology that has helped us provide the perfect workout to over 40,000 people in the last 20 years and all the reasons why you won't want to exercise any other way.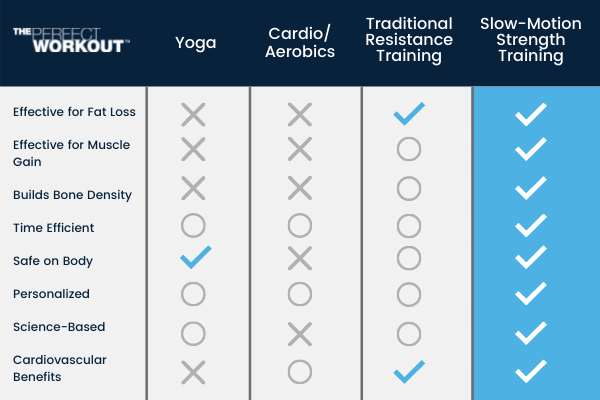 We know there are a million workout options out there to choose from and although we'd love to show you how our method beats them all, for the sake of this article we will be comparing Slow Motion-Strength Training to two of the most common ways in which people exercise: The Traditional Method and Aerobic-only method.
LET'S DEFINE EACH METHOD:
Slow Motion Strength Training (SMST):
Each exercise is performed by lifting weights or added resistance for approximately 10 seconds and lowering the weight for another 10 seconds with correct form and proper resistance. The ultimate goal is to achieve momentary muscular failure (aka. muscle success) within 1 to 2 minutes. Then on to the next exercise!

Slowing the lifting speed reduces momentum on each repetition and activates the muscles instantly and more effectively. As a result, more muscle fibers are used and ultimately strengthened. One session consists of anywhere between 5-9 exercises and is generally performed 1-2 times a week.
According to Health.com, Aerobic exercise is defined as moving "your large muscle groups (think legs, glutes, and core) at the same time, usually in a rhythmic way, and for an extended period of time."
This includes activities like running, walking, biking, and swimming, and they range from low to high intensity and can be performed anywhere from 30-90 minutes, 2-7 days a week typically.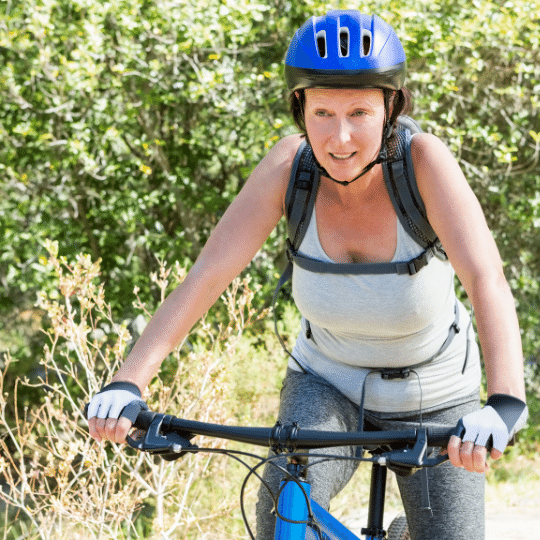 We call this "traditional" because we believe it's the most widely practiced approach to exercise. This method is a combination of both strength training and aerobic exercises.
A common traditional exercise program consists of lower body strength training, upper body strength training, abdominal exercises and aerobic activity such as running or cycling. Most of the time, the training days are broken up into what is commonly referred to as 'splits" where one day is focused on one area of the body, and the other day is focused on another, and so on.
Depending on the person, they may spend anywhere from 3-6 days a week in the gym for 1-2 hours. So for this example we will use a 4 day a week, 1 hour a day program.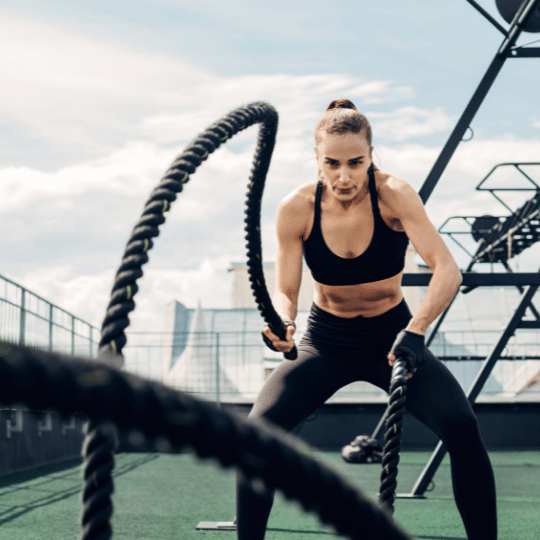 Why do we exercise in the first place?
It's important to outline why we exercise, identify the benefits of exercise and to make the distinction between exercise and recreation.
Exercise gives us physical benefits whereas recreation fulfills our psychological and emotional needs. According to High Intensity Exercise philosophy: exercise is performing a demanding and meaningful activity, anatomically and safely, of a sufficient intensity to stimulate the body to make anatomic and metabolic adaptive growth changes within a minimum period of time.
Anything else is considered recreation.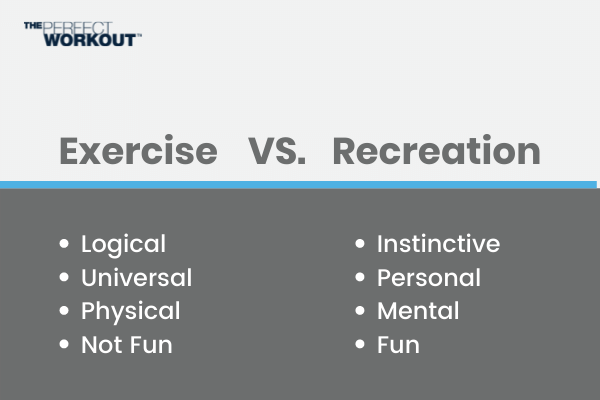 It is possible to experience all three types of benefits from exercise, but the reason why we make this clear distinction that exercise is high-intensity strength training, and anything else is recreation. So, we want to prioritize exercise first.
Why?
The benefits of exercise largely outweigh the benefits of recreation, and enhance your recreation. The benefits of slow-motion strength training will have an overall effect on your life: such as helping you become a better runner, giving you more energy to play with the grandkids, and improving your golf game by increasing your strength to hit the ball further. 
So by prioritizing exercise over recreation, you get a trickle-down effect that makes your recreational activities easier and more enjoyable.
So many of us end up confusing actual benefits with assumed benefits when it comes to exercise. I could probably wager that 90% of you reading this article have done activities like running, burpees, stair climbers and other things you absolutely hated doing, because you thought it was the thing you needed to do to reach your goal or to achieve a specific benefit.
So in order to prove to you that SMST is the best exercise method out there, we'd like to debunk some myths about exercise while simultaneously illustrating how SMST is the solution for you.
MYTH 1: I need to do "cardio" to get any cardiovascular benefits.
Many people will exercise to improve their Cardiovascular system. When you exercise the muscles in your body, particularly the larger muscles, it increases blood flow. This increase in heart rate and blood flow stimulates the capillaries in the bloodstream to expand. This expansion allows for more oxygen to enter the blood making your heart more effective in removing waste and toxins from the system.
Why is this a benefit?
By supplying the heart with exercise, you reap the Cardiovascular benefits such as: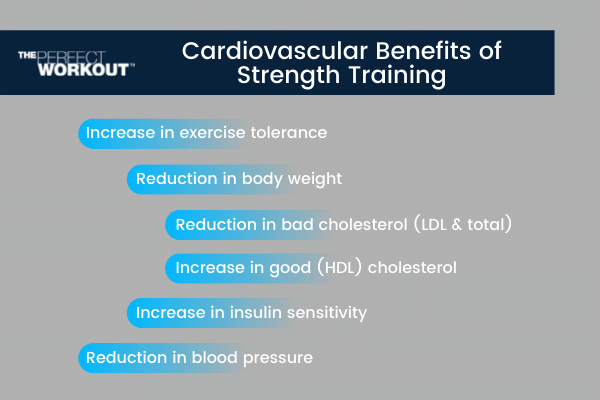 (Read more about Cardio Benefits from Strength Training Here)

Who wouldn't want that?
The common approach to getting these benefits is doing aerobic activity– also known as "cardio."
Think about your own experiences. Think about how running a mile, hiking a steep hill, or even just tackling the flight of stairs at the end of the day makes your heart feel like it's going to beat out of your chest.
Can you achieve them by doing the Traditional Method or Aerobics only? Yes.
However, with SMST you do it faster, more efficiently and it's definitely safer on your body.
Aerobics, particularly high impact aerobics like running or plyometrics can be hard on the joints
Your genetics play a significant part in determining whether or not you will run into joint issues such as arthritis or osteoarthritis, and activities like aerobics can worsen the issue. The downside to that is most people have to find out the hard way by either getting injured or suffering from chronic knee or other joint pain from years of aerobics, and they had no idea it was hurting them.
One of the things that makes SMST so exceptional is that there is virtually no stress or strain put on the joints when performed correctly. In fact, the muscles are primarily under the load of the weight the entire exercise, making it both safe and effective. So, it is safe for everyone– joint issues or not– and you don't have to find out the hard way!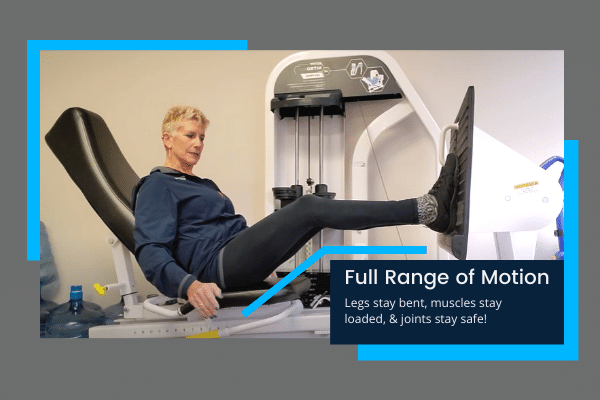 Let's Talk a Little Bit More About Strength Training and the Cardiovascular System.
Remember how in the beginning of this article we specified that the goal of SMST is to achieve muscle failure?
Lifting weights to momentary muscle failure has been proven to be a successful factor in improving the Cardiovascular system.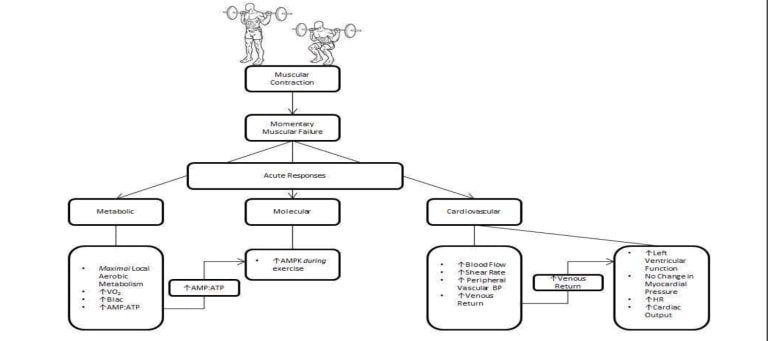 Studies have found that "Resistance training performed to failure can induce acute and chronic physiological effects which appear to be similar to aerobic endurance training, which in turn produces similar enhancements in CV fitness. " (from: Resistance Training to MMF)
While strength training in general provides several improvements to the cardiovascular system, many benefits are received or amplified only when training to muscle success.
For example, after three months of training, men and women of various ages had enduring improvements in overall blood flow due to muscle success training. Training to complete exhaustion increased artery size in another study.
This is a good thing because larger arteries are less likely to experience a heart attack-causing blockage in the same way that adding lanes to a highway reduces the chances of having a traffic jam. Finally, pushing to muscle success also increases the ability of arteries to expand when blood flow increases, which reduces the stress experienced by artery walls.
SMST has a positive effect on your cardiovascular system, without the danger of affecting your joints, as it does with aerobic exercise.
MYTH 2: I need to do "cardio" to lose weight.
Just doing cardio? Oh, you'll lose weight alright. By just doing aerobic activities like walking, running, elliptical, etc. you lose overall body weight– not just fat.
Along with fat, you lose muscle, bone, and tissue that support your ability to walk, run, balance and perform daily functions with ease and strength.
A 2007 study put overweight and obese women through 25 weeks of a restricted diet that was complimented with either "aerobic" activity, or strength training, or no exercise at all. Both the strength training and "aerobic" groups lost 26 lbs. of fat, slightly more than the women who only dieted.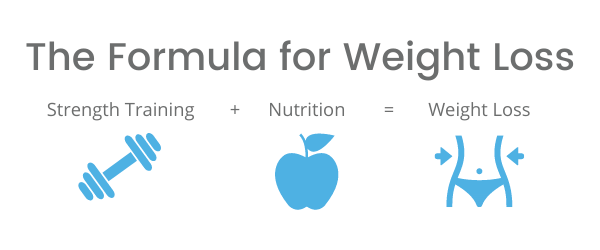 However, here's the difference: the strength training group not only maintained their lean mass (muscle, bone, water, and other organs), but actually gained a little. The "aerobic" and diet-only groups lost two and three pounds of lean mass. (Read more about this study- Losing Fat and Fat ONLY)
There is really no evidence that aerobic exercise or cardio is required for fat loss. In addition, simply increasing your activity level to burn extra calories is not efficient for fat loss. The single most effective method for fat loss is proper nutrition.
Ever heard the saying, "You can't out-exercise a bad diet." There's some truth to that!
Fat loss programs work best when you combine proper nutrition, slow motion strength training, and drinking water. Aerobics isn't not needed to lose fat.
See image below for a study comparing fat loss results between methods: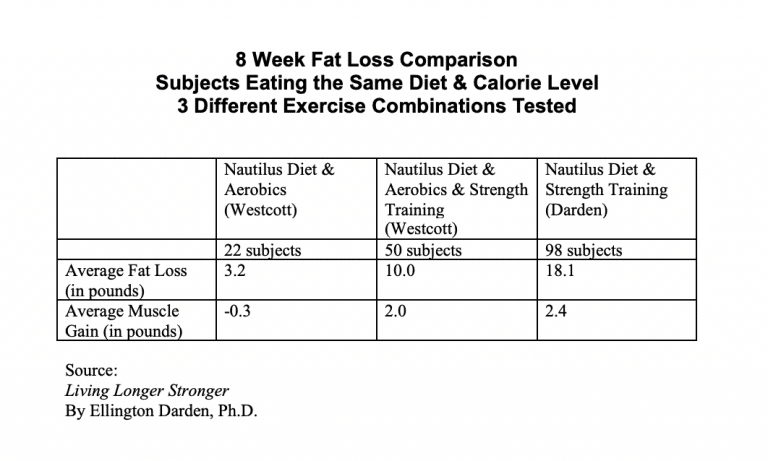 MYTH 3: More Repetitions, More Exercises, the Better.
The saying, more is NOT better absolutely applies here.
Weights are generally lifted for sets of multiple repetitions. Each time you lift and lower a weight, it is one repetition. Multiple repetitions makes up a set, and once you have stopped or taken a break from lifting the set is over.
The most common way to lift is used in the Traditional Method where you lift for 3 sets of 10 repetitions, whether you hit muscle failure or not. Lifting speeds vary but on average let's assume the traditional speed is 2 seconds lifting, 1 second pausing, and  4 seconds lowering.
The Slow-Motion Method we use at The Perfect Workout uses lifting for 1 set until muscle failure. If the exercise is performed for 1-2 minutes, which is the recommended length of time to achieve maximum efficiency and effectiveness, then that generally ends up being 3-6 repetitions. The lifting speed used is 10 seconds lifting, 0-3 seconds pausing, and 10 seconds lowering.
Multiple studies have shown that doing extra work– multiple sets vs. one set– does not produce greater results. In fact, studies have shown that SMST can produce about a 50% greater increase in strength for both men and women than regular speed training.
Another important and sometimes overlooked factor is the amount of time spent recovering. SMST is only performed 1-2 times a week in comparison to the Traditional Method of 4 times a week.
There's a reason for that!
The body needs enough time to rest, recover, and grow stronger. When doing high intensity exercise like SMST, we found that most people get best results from working out every 72-96 hours.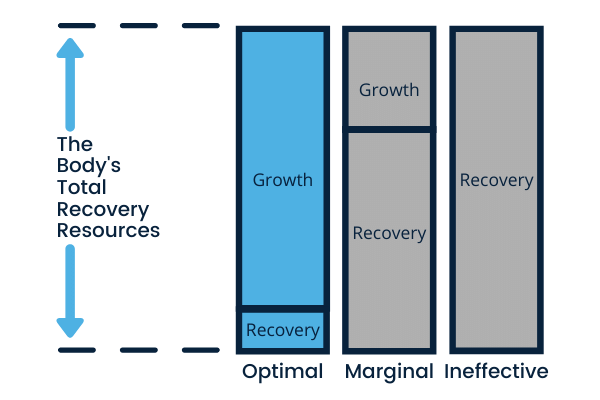 We want just the right amount of exercise stress in a given period of time, and no more. Working out again before the body has made changes may hamper results.
So, more is not better. 
MYTH 4: Lifting Heavy Weights is Not Safe.
Picture a bodybuilder, lifting a barbell with massive weighted plates above his head while he grunts, holds his breath and veins start popping out of his reddening forehead.
Of course that looks unsafe… and unless you're a trained Olympic Lifter, it is.
First let's see if we can reframe the mindset here and replace the idea of "lifting heavy weights" with lifting with "enough resistance."
What's heavy to me may be light for you, or vice versa.
Finding enough resistance is a crucial part of achieving muscle failure in a timeframe that is going to be effective…. And that is unique to the individual.
In one study, participants performed a routine with light weights and high reps or a routine with heavier weights that limited them to fewer reps. Both routines were similar in that all sets were performed to the fatigue point of "Muscle Success." The training lasted six weeks.
(Read More about Recovery & High Intensity Exercise)

The light-weight group performed about three-times as many reps…and gained less strength and muscle! In fact, the heavier-weight group gained about three-times the amount of strength.
Electromyography tests showed the heavier-weight, low-rep routine stimulated progressively more muscle fiber usage throughout the study. This was not the case for the low-weight group.
This result is important for a few reasons. It means heavier weight is needed to perpetually challenge muscles. It also explains why the heavier weight group gained more strength and muscle (more fibers trained means more fibers were improved). (Read More about this study- Enough Resistance is Critical)
As long as you maintain good, proper form, the exercise becomes safer as the muscles become more deeply fatigued. In fact, the last reps are the most productive reps performed, and they are also the safest since they are physically unable to produce enough force to strain (assuming form is not broken).
The rep in which muscle success is achieved is potentially the most productive rep. Don't cheat yourself out of the last "impossible" rep; embrace it. 
MYTH 5: If I lift weights, I'll get big & bulky
We hear this mostly from the ladies, and you'll be happy to know that it's actually really hard to get big and bulky, especially if you are a female.
Strength Training in general creates lean muscle mass, and the keyword there is lean (not mass). Muscle takes up less space in the body than fat does.
More Dense

Takes up Less Space

Burns More Calories

Improves Bone Mass

Reduces Injury Risk

Increase Definition
Takes Up More Space

Can Lead To Obesity

Increased Risk Of:

Disease,
Diabetes, High Blood Pressure,
Kidney Disease, Stroke,
And Other Diseases
MYTH 6: I need to do fast repetitions
It makes the most sense to compare SMST with the Traditional Method here, considering Aerobic-Only does not include lifting weights whatsoever.
SMST uses the 10-10 approach to lifting speeds, meaning you lift the weight for 10 seconds and lower it for another 10 seconds.
In addition, there is no rest between each repetition. The muscles stay fully loaded (working at all times) until the point of muscle failure is achieved.
Why do we go so slow?
By slowing down the lifting speed we reduce the chance of injury during the exercise. Most injuries come from excessive force and momentum.
Imagine running as fast as you can at a wall– there's a lot of acceleration behind you. That collision will surely hurt and result in injury.
Now imagine placing your hands on the wall and pushing against it with 25% strength, then 50% strength, then 100% strength. There's practically no acceleration and the force against the wall can be controlled and abandoned at any time.
There is no collision, and certainly no injury.
MYTH 7: High Intensity isn't Safe. Low Intensity is safer.
Workouts must be brief if they are going to be effective. You can either work out hard or you can work out for a long period of time, but you cannot do both. We want just the right amount of exercise stress in a workout and no more.
Evidence has shown that one slow motion set per exercise yields the best results when you work hard for a short period of time and achieve muscle failure.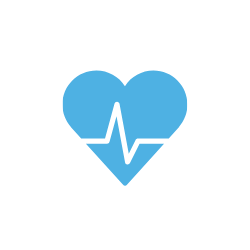 Cardiovascular benefits can be achieved through all 3 methods we outlined today. SMST is the best solution because these benefits can be achieved faster, more efficiently and is safer on joints. The Traditional Method uses force and momentum, which are injury-causing movements. Aerobics can be hard on the joints, particularly for those prone to cartilage degeneration and arthritis.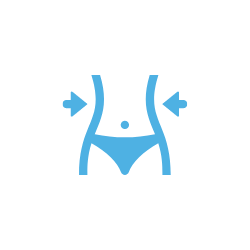 You do not need to do aerobics to lose weight. You can achieve fat loss with any of the three methods compared in this article, but a proper diet will yield the best results and SMST will aid in efficiently helping you gain fat-burning muscle.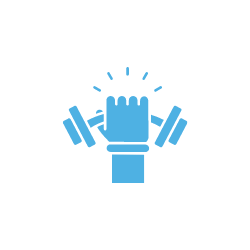 More is not better when it comes to exercise. This applies to the amount of repetitions you do as well as the number of workouts per week. The body best responds to short, brief and intense strength training exercises and needs ample time to rest, recover and grow in between sessions. Anything beyond that can hamper results, which is why doing SMST 2 times a week is all you need.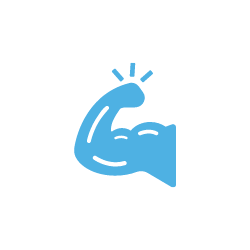 Lifting heavy weights or strength training with enough resistance is safe when done correctly. In fact, it gets safer with every repetition when using our slow lifting speeds. Exercising with enough resistance will use more (and deeper) muscle fibers that stimulate growth in the body.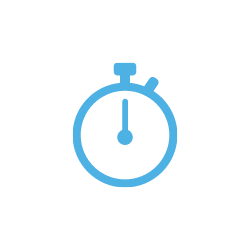 Exercising with slow speeds (when lifting weights) also prevents common injuries that result from using excessive force or momentum. Making the exercise safer and more challenging which contributes to it being an extremely effective method.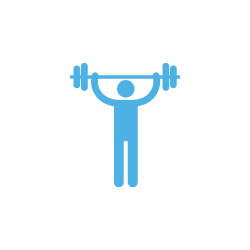 Lifting weights does not make you big and bulky. It adds lean muscle mass to your body which helps to burn fat. Aerobic only exercises don't build muscle, yet often accelerate the loss of muscle, bone and tissue. So don't waste away with aerobic only, and make time for strength training!
We exercise for a number of reasons, goals and benefits.
With that being said–
If you love to run, please by all means RUN!
If you love to swim, swim your hearts out!
If you love the high you get from a spin class or a bike ride in the mountains, do what makes your soul happy!
We're not interested in getting on a soapbox and saying slow-motion strength training is the only thing you should ever do to move your body.
Not one bit.
What we want you to take away from this article is that slow-motion strength training is truly the best possible thing you could be doing for your health and fitness and will help to enhance all other areas of your life including the activities you love to do and how you feel about yourself.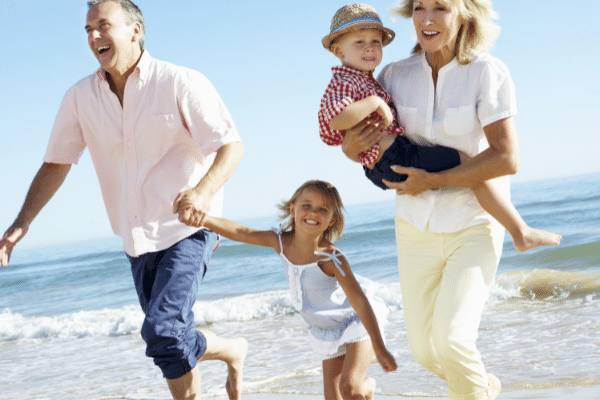 Remember, Exercise by our definition can get you these benefits:
Decreased Body Fat*

Increased Basal Metabolic Rate*

Increased Strength*

Increased Bone Density*

Increased Cardiovascular Efficiency*

Increased Glucose Tolerance*

Increased HDL Cholesterol*

Decreased Blood Pressure*

Increased Resistance to Injury

Improved Flexibility

Improved Immune System
**Biomarkers of Aging
(From Dr. Alexander's High Intensity Exercise)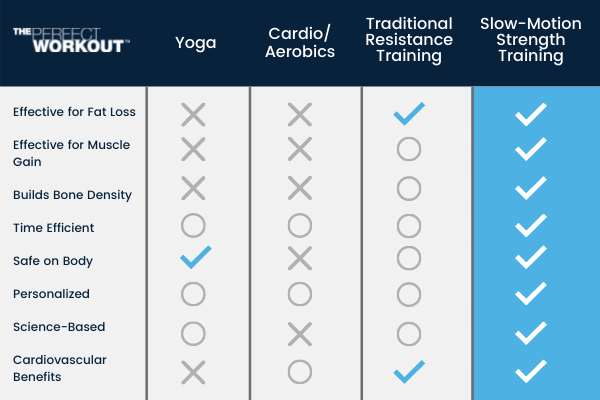 Can you achieve all of these benefits with Aerobics only?
No. The Aerobic-Only won't increase your strength, bone density, resistance to injury or necessarily help you lose fat.
Can you achieve all of these benefits with the Traditional Method?
Possibly. The Strength training aspect alone will provide you with more life changing benefits than anything, but again you run the risk of sacrificing three very important pillars to exercise: safety, efficiency and effectiveness. The areas to be concerned about with this method is not gaining strength (if strength training is not efficient) and getting injured (if workouts are not performed safely).
Can you achieve all these benefits with Slow-Motion Strength Training?
Yes. But you knew that by now right?
And the best part is you can do it in 20 minutes, twice a week.
Our trainers are waiting to help you get started.
Information used in this article derived from the following sources:
When Strength Training Becomes Cardio
Wayne L. Westcott, Ph.D. (and others) Effects of Regular and Slow Speed Resistance Training on Muscle Strength, Journal of Sports Medicine and Physical Fitness, 2001, Vol 41, Iss 2. Pp 154-158
The Nautilus Book, Ellington Darden, Ph.D., Copyright 1990 Contemporary Books, Chicago, IL, P. 85
Total Conditioning: A Case Study. Athletic Journal. Vol. 56: 40-55, 1975
https://www.ncbi.nlm.nih.gov/pubmed/11447355
https://www.ahajournals.org/doi/epub/10.1161/01.CIR.0000048890.59383.8D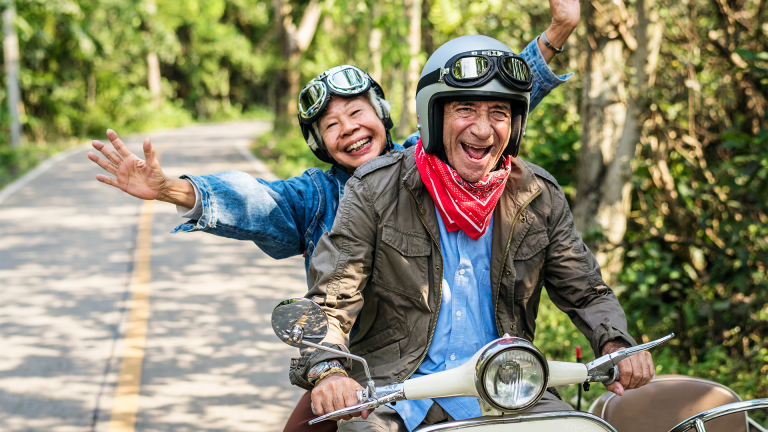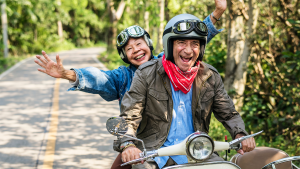 We're shining a spotlight on an often-overlooked yet scientifically-proven key…
Read More »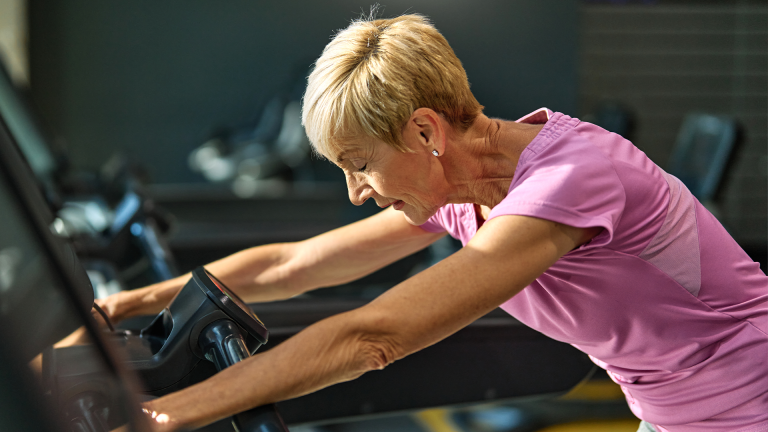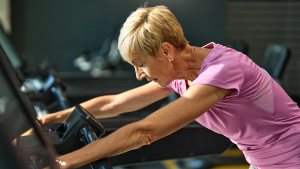 Living with elevated cortisol levels can feel like a battle against your own body…
Read More »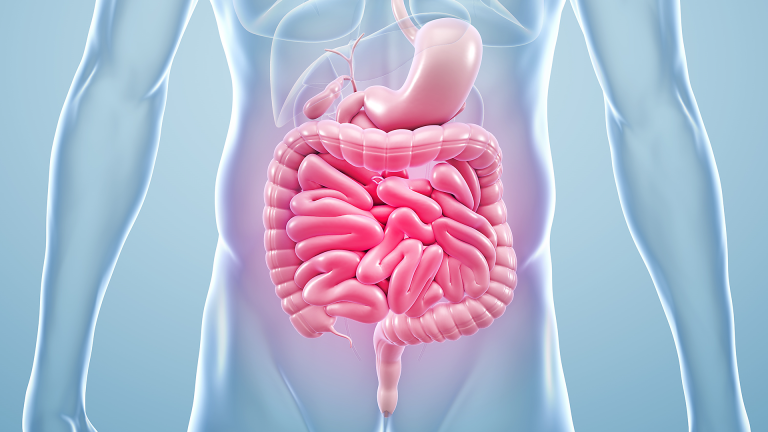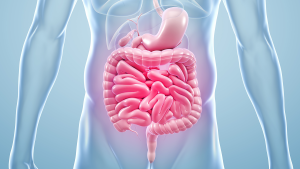 Did you know, your gut is home to over 1,000 bacterial species…
Read More »