Strength Training for all Ages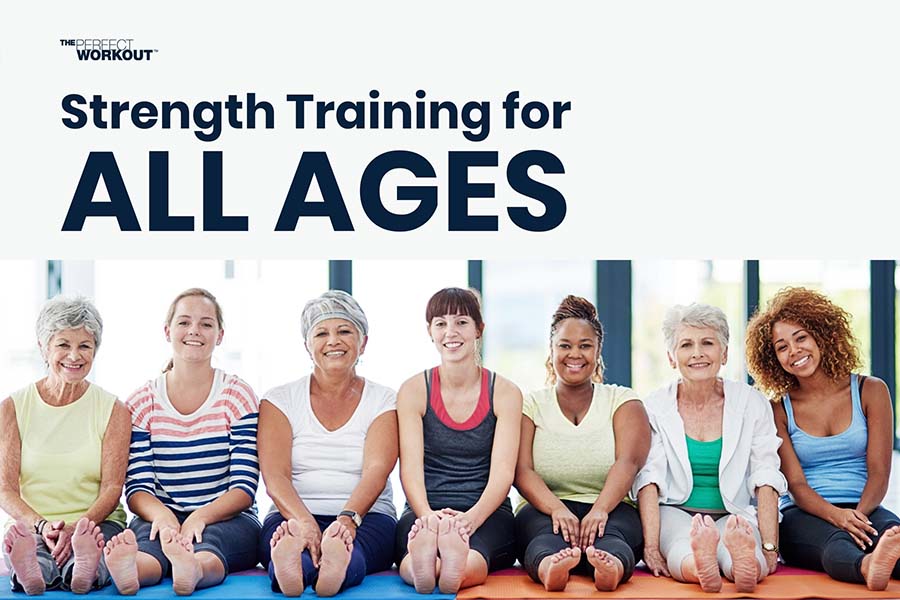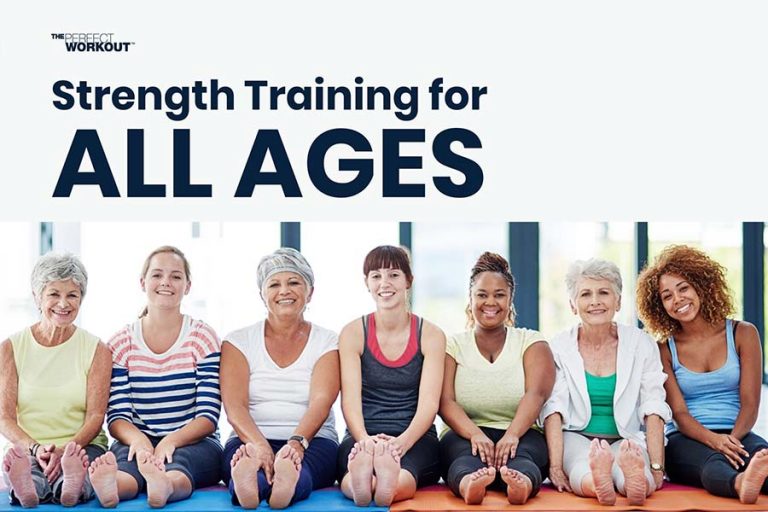 My friend recently decided to "retire" from playing full-court basketball. Since his 43rd birthday, he's suffered a few aches, pains, and minor injuries after each day of full-court games with younger friends. He is now going to opt for half-court games with friends, which involves much less running. "Full-court basketball is a young man's game," he told me. "I had to stop playing at some point."
Full-court basketball, all-nighters, dying one's hair pink…there are some things that we enjoy in our teens and early 20s but aren't a good fit for adulthood. Strength training…is NOT one of those things.
Strength training is a lifelong exercise choice. It's safe and effective, regardless of age. The goals people have for strength training generally change with age. However, the probability of reaching those goals doesn't change. Whether 35 or 95 years old, strength training will improve your health and fitness.
Whether you're a busy mom looking for something quick and efficient, or a senior in need of a safe way to exercise you age, we have a program for you. While each body is unique, our principles of exercise remain the same – this allows us to serve people of all ages and abilities. Select your age range below to learn more about The Perfect Workout for you.
Before we get to talking results, let's talk safety. Strength training, especially using The Perfect Workout's slow-speed method, is extremely cautious. Injuries in exercise and sports are caused by an excess of force on tendons, ligaments, bones, or other tissues in the body. The lack of bouncing, jumping, and rapid movements make strength training an activity with very little force, even when a very challenging weight is used. While the exercises are challenging, they do not put an extreme level of stress on the body. 
If strength training was dangerous, the highest risk population for experiencing injuries would likely be older adults. Therefore, let's look at the injury rate for older adults who strength train. A research article published in the journal Sports Medicine discussed the results of 22 studies with adults, 75 years old and older. Out of the 880 older adults who strength trained in these studies, only one person had a negative health experience. Just one person! The conclusion: strength training is very safe and highly unlikely to cause injury. 
Safety is important, but we also want results. Strength training leads to many health and fitness benefits. The needs and goals for strength training often differ with age. Let's discuss what strength training offers people at the various stages in their lives.
Strength Training in Your Twenties and Thirties
Strength training provides a range of benefits for younger adults. Men and women can gain strength and muscle within two months. That muscle also enhances male and female attractiveness, according to studies on physical characteristics that men and women find appealing.
Adult athletes also benefit from strength training. Long distance times, sprint speed, and vertical jump all improve after a few months of training. In addition to performance, athletes also become more resistant to injury.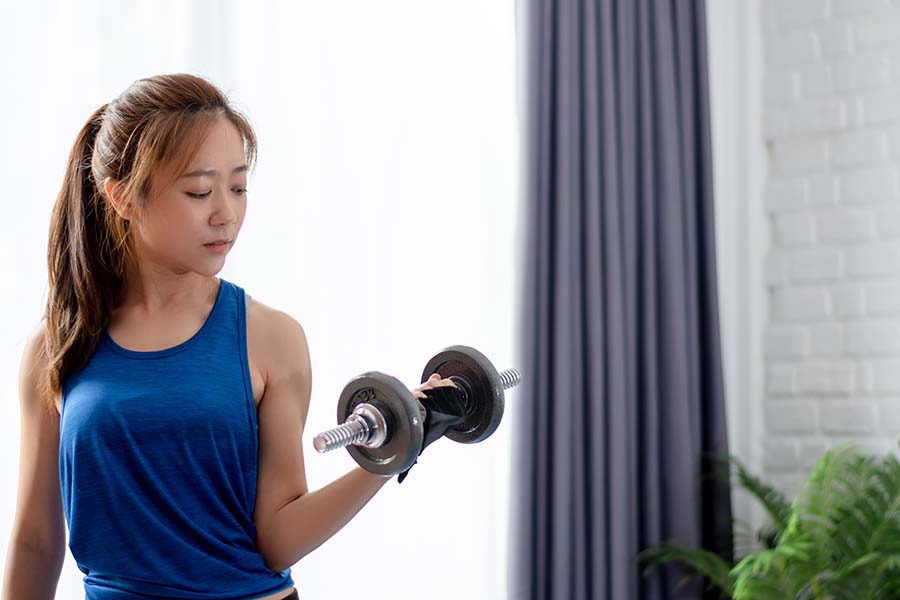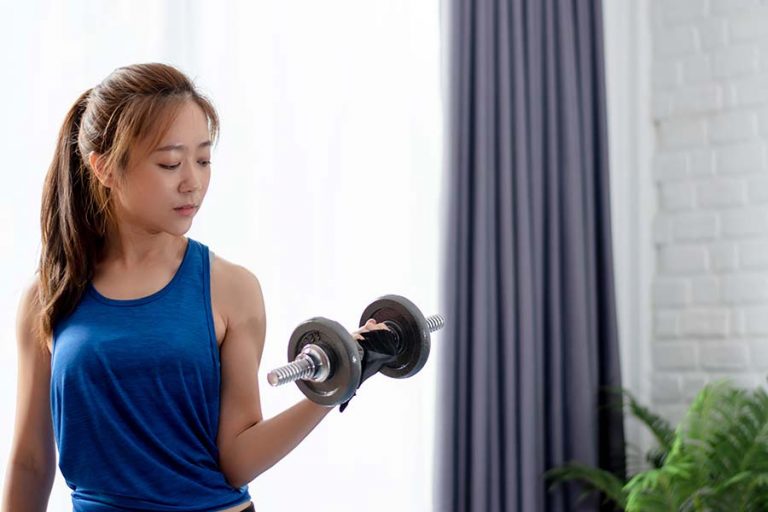 Strength Training in Your Forties and Fifties
The same athletic benefits apply to adults in their 40s and 50s. In addition to the aforementioned running benefits, men and women can improve their golf game through strength training. Three months of strength training increases driving distance by seven percent while also reducing the risk of common golf injuries (i.e. lower back pain). 
Reducing or preventing lower back pain, plus enhanced strength and muscle, are benefits for all adults in this age range. Other important benefits are preventing age-related weight gain, improving sleep quality, and reducing the risk of chronic diseases that often occur in this age range. Examples of those diseases include heart disease, many types of cancers, and type 2 diabetes.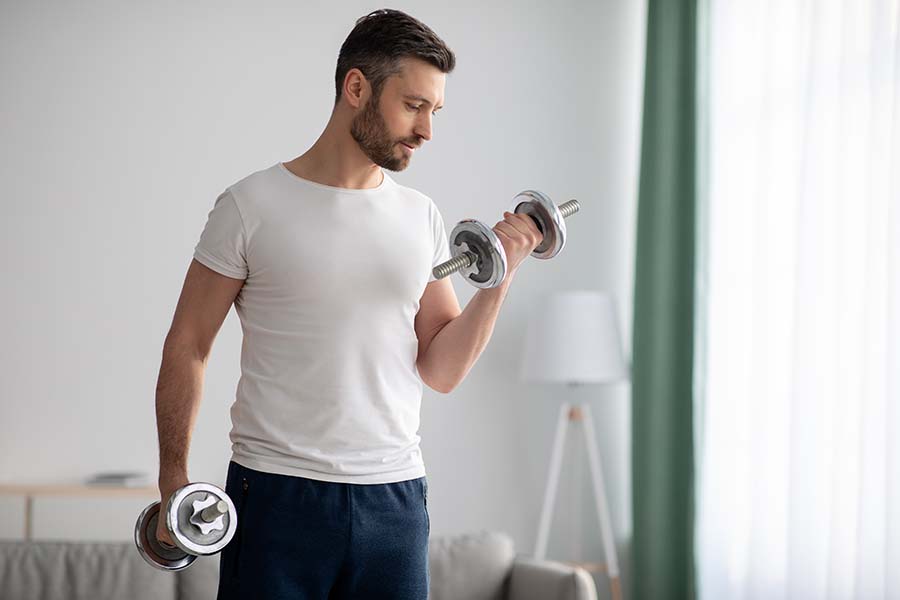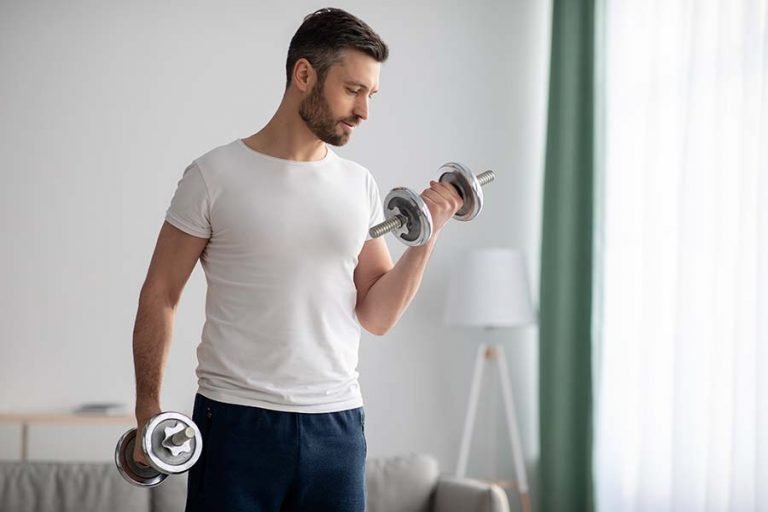 Strength Training in Your Sixties and Afterwards
Muscles aren't a "young man's game." Men and women of all ages can gain both strength and muscle. The previously mentioned research article from the journal Sports Medicine showed that just 1-3 days of strength training per week led to big improvements in strength and muscle size for adults who are 75 years old or older. Other benefits frequently experienced by those 60 years or older are stronger bones, improved balance, a lower fall risk, enhanced memory and focus, reduced blood pressure and blood glucose, and increased protection against the development of many chronic diseases.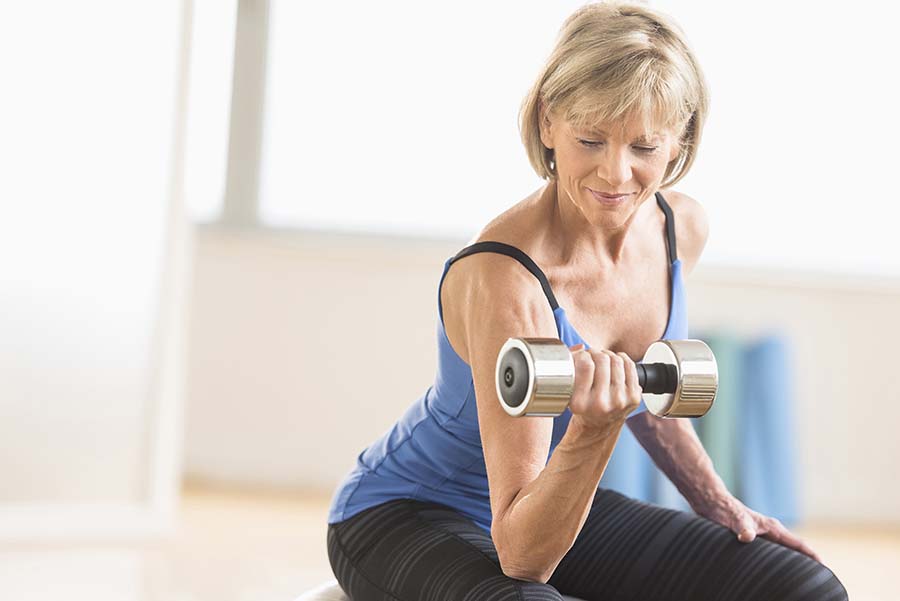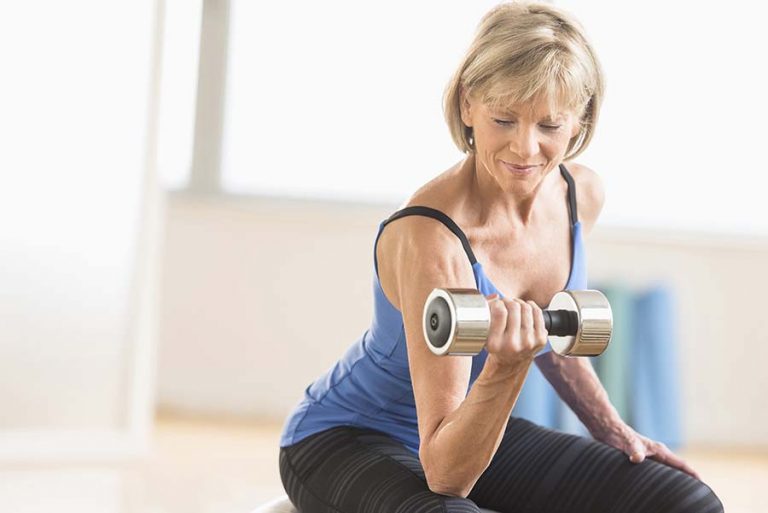 Strength training offers a wide array of benefits, for fitness and health. While you might eventually retire from all-night parties and playing full-court basketball, there's no need to retire from strength training. Strength training is safe and healthful exercise for life.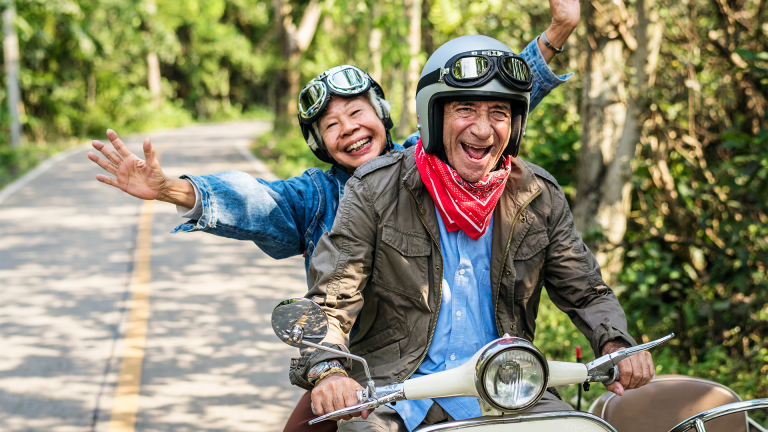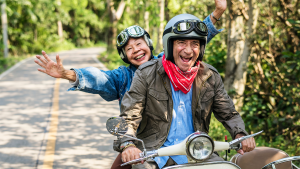 We're shining a spotlight on an often-overlooked yet scientifically-proven key…
Read More »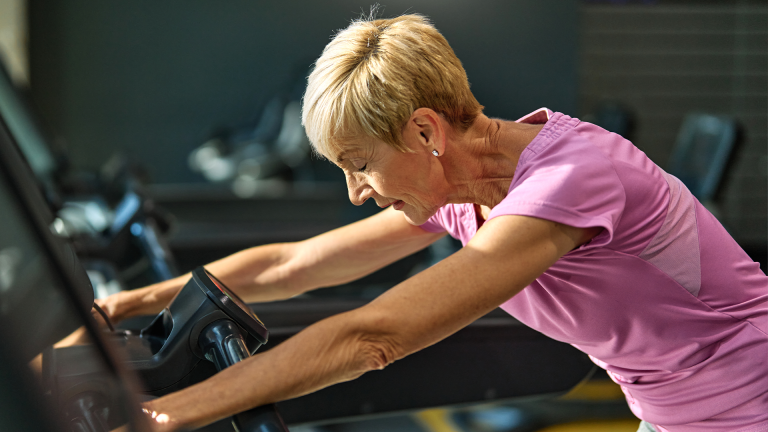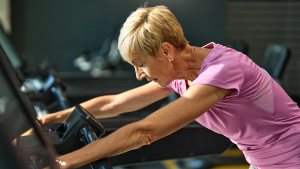 Living with elevated cortisol levels can feel like a battle against your own body…
Read More »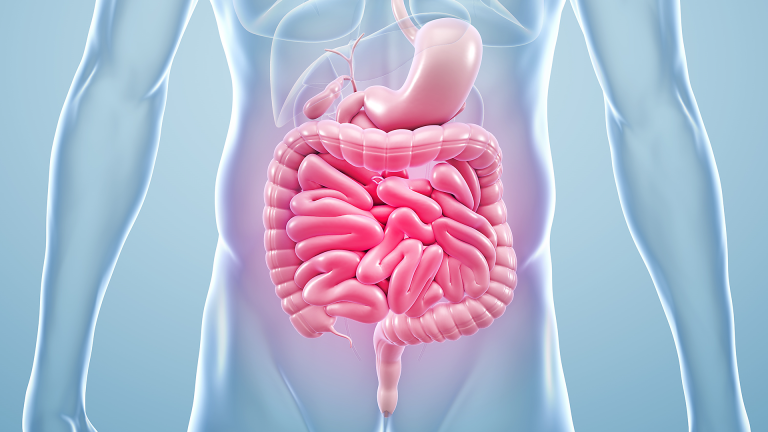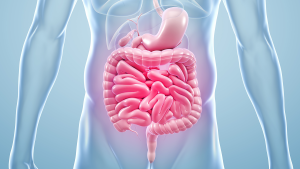 Did you know, your gut is home to over 1,000 bacterial species…
Read More »
Alvarez, M., Sedano, S., Cuadrado, G., & Redondo, J.C. (2012). Effects of an 18-week strength training program on low-handicap golfers performance.

Journal of Strength and Conditioning Research

, 26(4), 1110-1121. 

Grgic, J., Garofolini, A., Orazem, J., Sabol, F., Schoenfeld, B.J., & Pedisic, Z. (2020). Effects of resistance training on muscle size and strength in very elderly adults: a systematic review and meta-analysis of randomized controlled trials.

Sports Medicine,

1-17.

Nickols-Richardson, S. M., Miller, L. E., Wootten, D. F., Ramp, W. K., & Herbert, W. G. (2007). Concentric and eccentric isokinetic resistance training similarly increases muscular strength, fat-free soft tissue mass, and specific bone mineral measurements in young women.

Osteoporosis international

,

18

(6), 789-796.

Paw, M.J., Chin, A., Van Uffelen, J.G., Riphagen, I., & Van Mechelen, W. (2008). The functional effects of physical exercise training in frail older people: a systematic review.

Sports Medicine, 38

(9), 781-793.

Sell, A., Lukazsweski, A.W., & Townsley, M. (2017). Cues of upper body strength account for most of the variance in men's bodily attractiveness.

Proceedings of the Royal Society B, 284

(1869).

Singh, D. (1993). Adaptive significance of female physical attractiveness: role of waist-to-hip ratio.

Journal of Personality and Social Psychology, 65

(2), 293-307.

Winett, R.A. & Carpinelli, R.N. (2002). Potential health-related benefits of resistance training.

Preventive Medicine, 33

(5), 503-513.