exercise with neuropathy, diabetes & arthritis: How she's stayed active through it all
When lifelong athlete Bryna Rifkind found herself struggling to exercise with neuropathy, type II diabetes, and arthritis after cancer treatment, she tried something new.

She found slow-motion strength training, and for over 6 years has been religious about staying consistent with her workouts.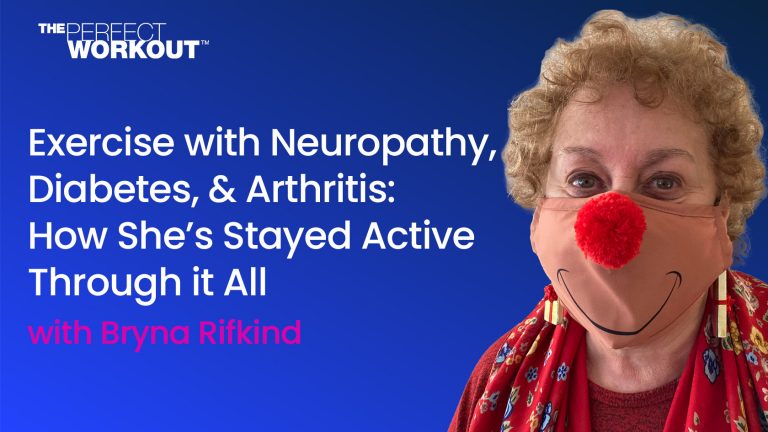 In 2001, Bryna Rifkind was diagnosed with cancer. Throughout her treatment she developed neuropathy in her feet. Neuropathy is a "disease or dysfunction of one or more peripheral nerves, typically causing numbness or weakness" (Oxford).
She could not wear shoes, certain items of clothing, and her activity was limited. 
"I couldn't even do swimming because the mere action of moving your feet back and forth felt as though somebody was whipping my feet."
As a self-proclaimed "jock," she had always exercised and knew she needed to remain active. But her limitations and level of pain made that challenging.
After doing research, Bryna found that strength training was the smartest exercise solution for her. She began to lift weights at her local YMCA, but she experienced pain in her knee and the workout just didn't "feel right."
In 2013 Bryna was diagnosed with type II diabetes and she realized she couldn't do this alone. She needed help.
"I needed to have something formal, something that somebody could help me with." 
Bryna came across an article about a doctor who used to bicycle and run but traded those methods in for a different way of exercising: slow-motion strength training. The doctor's personal story and affirmations saying this method was good for cardiovascular health was just enough to get her to try it herself.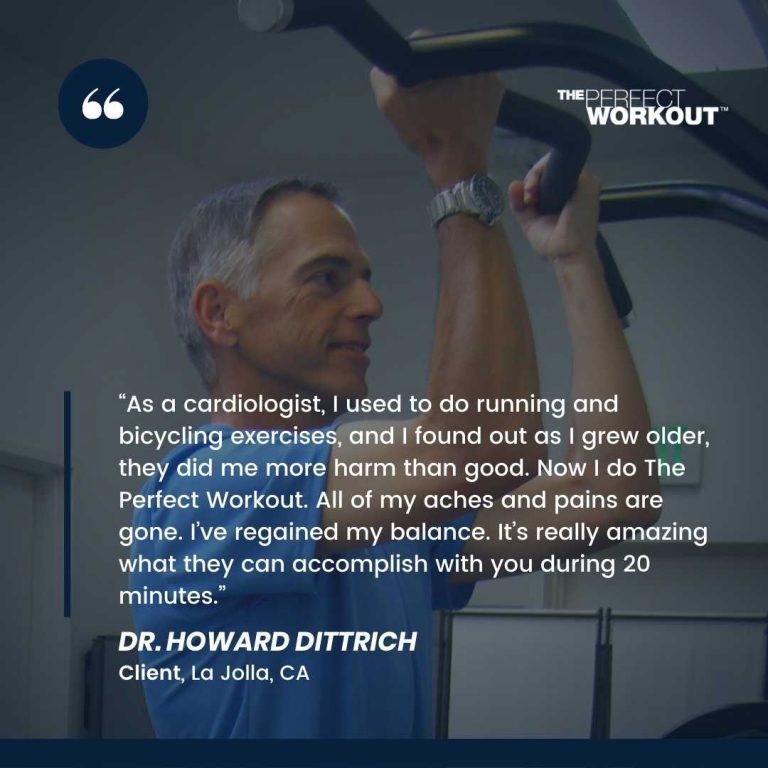 In August 2014, Bryna joined The Perfect Workout's San Mateo studio.
"I believed in weightlifting, so I joined. After I read everything [about the science] and went through the practice workout, I said, 'Yep, this works.' And I've been very religious about it."
And she wasn't kidding! Ever since joining, Bryna has trained with her Personal Trainers twice a week, every week, even when she traveled to the East Coast. 
At the time we didn't have Virtual Training, which allows you to train from anywhere. Luckily we had studios in Bethesda, MD and Alexandria, VA to keep her workouts consistent week-to-week.
"This has been really, really an important part of my life."
In addition to battling cancer treatments and diabetes, Bryna has faced a number of ailments. In 1992 she injured her hip in a car accident which developed into arthritis. She's also had injuries in both shoulders. 
But no matter the injury or issue, her Personal Trainers adapted her workouts. 
Bryna's 20-minute workouts have also:
Helped her get stronger

Increased her stamina for daily life

Become a tool to combat depression

"This is a gift I give myself."
Bryna believes the quality of the Trainers at all of the studios she's visited has been exceptional. She's always felt close to them and appreciates that they make accommodations for how she's feeling. 
"I really do feel cared for. And, that is exceptional. I expect to be doing this for a long time."